The Actress Who Plays Tsuyu Asui From My Hero Academia Is Gorgeous In Real Life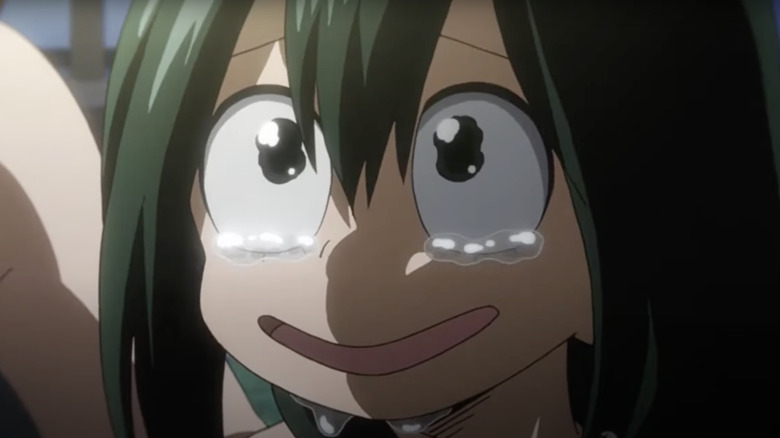 Adult Swim
There is no denying that many individuals consider "My Hero Academia" to be one of the best anime shows of all time. Taking place in a world where the majority of people develop superpowers or "quirks," this critically acclaimed series (via Rotten Tomatoes) is about a boy with no quirks to speak of doing whatever it takes to enroll in an academy for superheroes. The show has led viewers on a wild journey over the years, introducing them to an array of unique characters along the way. While some personas are better than others, one supporting player that is arguably highly admired by fans is Tsuyu Asui.
Fans of the series can't seem to get enough of the straightforward, intelligent schoolgirl with frog-like quirks, enhanced stamina, and incredible agility. The character's popularity and the influx of online fan art have been a topic of discussion on Reddit, with u/MimjamBimbam putting her status as a fan favorite into perspective, saying, "People honestly just love her design and personality." Her adorably amphibious features and charming disposition make her someone worth rooting for, but how well do people really know Tsuyu Asui?
While many believe they are familiar with everything there is to know about the character, one of the many untold truths regarding "My Hero Academia" is that Tsuyu Asui was originally meant to be male. Another piece of fascinating trivia that followers of the anime may not fully be aware of is that the actress who voices her is absolutely gorgeous in real life.
Meet Monica Rial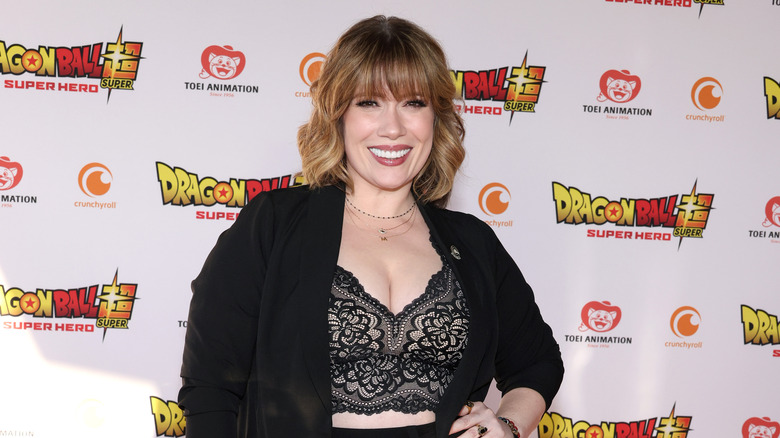 David Livingston/Getty Images
Monica Rial is the beautiful voice actress who provides the English dub for Tsuyu Asui in 56 episodes of "My Hero Academia." While her turn on the popular anime is one of her bigger claims to fame, Rial has many credits on her IMDb, most of which are foreign language dubs. Additional notable roles on her resume include Colonel Raquel Marin on "Gen: Lock" and Bulma in "Dragon Ball Super." "Black Butler," "One Piece," and "Full Metal Panic!" have also utilized her skill set.
According to Rial's website, she has worked on over 400 animated projects for various outlets, such as Cartoon Network and IFC. But Rial's talents aren't limited to the realm of TV shows and anime. She has also lent her incredible vocal talents to several popular video game franchises, such as "Borderlands" and "Orcs Must Die!"
Rial has most assuredly had a very successful run in the realm of voice acting. When talking with LRM Online, she revealed the best thing about her job. "My favorite thing about voice acting is that we're not tied to what we look like," she explained. "I can play a woman. I could play a little boy. I can play a critter, and I absolutely love that coming from the stage ... now I can be anything and I really think that is the best part." The stunning voice actress has played an assortment of exciting characters over the years, but most fans will always remember her as Tsuyu Asui on "My Hero Academia."