House Of The Dragon's Steve Toussaint Was 'Gutted' By News Of Major Season 2 Departure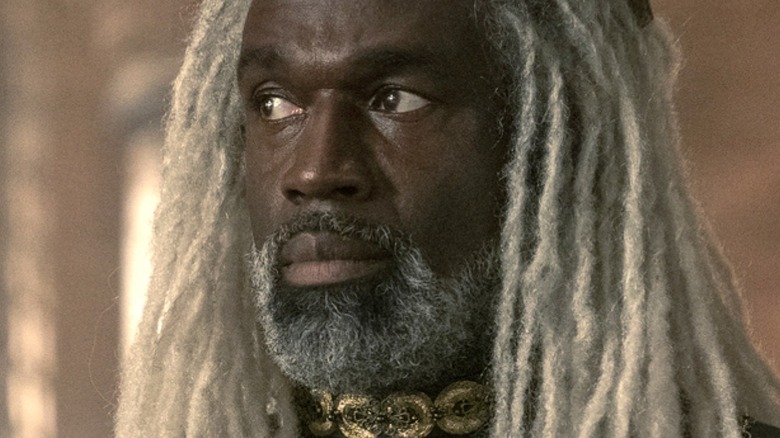 Ollie Upton/HBO
Anyone who has seen HBO's new "Game of Thrones" prequel can tell that the series is taking a decidedly different approach than its predecessor. While the wildly successful "Game of Thrones," which premiered in 2011, focused on an epic battle of The Seven Kingdoms and cutthroat machinations between families, the first three episodes of "House of the Dragon" give the impression that this new show has other ideas — in fact, this more Targaryen-focused storyline has a softer approach, instead putting a fine point on how women are misused in this world. These facets have created a refreshing take on a well-traversed world with characters such as Rhaenrya Targaryen (Milly Alcock), Alicent Hightower (Emily Carey), and of course Daemon Targaryen (Matt Smith).
But one of the more subtle inclusions of the series is Steve Toussaint, who plays headstrong Corlys Velaryon. Though not from a family of dragon lords, he hails from an ancient house the escaped the Doom of Valyria. In recent episodes, the Lord of the Tides proves to be more and more duplicitous. Teaming up with Daemon in order to fight a war against the Crabfeeder (Daniel Scott-Smith), Corlys has demonstrated acumen for leadership and playing the game that King Viserys simply does not. 
These fascinating politics have been a real stand-out for the series. However, a recent behind-the-scenes shuffle left Toussaint feeling very upset.
Miguel Sapochnik's departure was hard for Steve Toussaint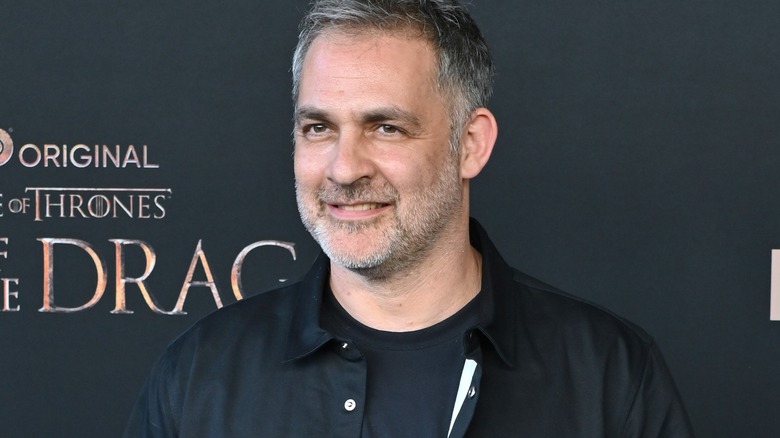 Featureflash Photo Agency/Shutterstock
With only a few episodes in the bag, "House of the Dragon" has already been confronted with some hot headlines. News that co-showrunner and director Miguel Sapochnik would be exiting the series ahead of Season 2 may be a surprise for many who recognize his contribution to the original iteration of "Game of Thrones." However, Sapochnik was upfront about his hesitancy to join "House of the Dragon" in the first place (via The Hollywood Reporter), due to understandable exhaustion from working in the universe for so long. 
At this point, he is ready to move on, a decision that affected many people on set, including Steve Toussaint.
"We have this English phrase 'gutted,'" Toussaint confessed on Entertainment Weekly's podcast "West of Westeros." He went on to explain: "I got a call from [co-showrunner] Ryan [Condal] one night, just saying, 'Listen, this is about to break. I want you to know what's happening and everything's going to be fine,' and so forth. And it's Miguel's decision. So I was disappointed."
Even though it was not exactly a shock to see Sapochnik move on, Toussaint had nothing but best wishes for the director, as he stated: "I think he has a great artistic vision, I understand, for the good of his health, he's got to take a long break and recharge himself and decide what else he wants to do next to that."