Ocean's Eight Isn't A Reboot, Says Star Sandra Bullock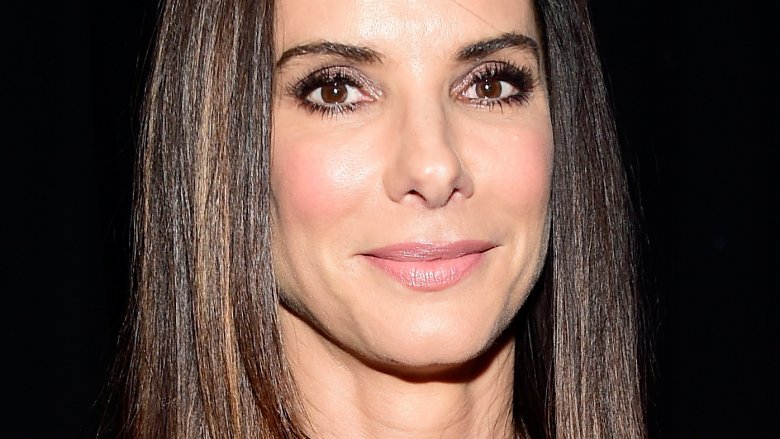 Getty Images
Sandra Bullock wants to set the record straight about her upcoming flick Ocean's Eight. 
In an exclusive first look interview with Entertainment Weekly, Bullock clarified that Ocean's Eight isn't actually reboot of director Steven Soderbergh's popular Ocean's movies starring George Clooney as Danny Ocean. Rather, the film is a "parallel story" connected to the Soderbergh series through Bullock's character, Danny Ocean's sister Debbie, an ex-con who has recently gotten out of prison.
"We're not a reboot. We're just a 'this is what's happening in 2017.' It's not even a passing of the torch," Bullock explained. "It's a parallel story of another family member that was raised in the same family Danny Ocean was and what happens when Debbie steps out of jail with all of these amazing, powerful women." The central heist of the movie will begin shortly after, the actress confirmed.
Bullock then mentioned that the she and her co-stars–which include the likes of Cate Blanchett and Anne Hathaway–received some pretty harsh feedback after it was announced that an all-female Ocean's movie was in the works. But the actress said that the cast is full of "feisty women" who will "fight right back." She suggested a new rule be put in place moving forward: "Let's just take a breath and let's just see if we come up with something fun. There should be a moratorium. There should be a rule, you're not allowed to say anything nasty until after it comes out." However, Bullock quipped that she knows "that's never going to happen."
Bullock was also careful to state that the team behind Ocean's Eight doesn't want it to be specifically targeted toward women and not to men, and that despite the main cast consisting of female actresses, the men of the movie are important as well. "We don't want it to be just for women. This is not a man-hating [movie]. We love the men. There's men in this movie. We love them. But this one heist needs women," she said. 
Now that we know for sure Ocean's Eight isn't being positioned as a reboot, the question that stands is whether the film will get a sequel. Bullock was candid in admitting that she doesn't know if that will happen, but she is open to the possibility of discussing it after Ocean's Eight premieres–so long as the follow-up wouldn't be like the ones she has done in the past. 
"I think the mindset [in making Ocean's Eight] was, 'Let's just see if we can make this work, and let's see if we can get the greatest actors and we did. Let's see if we can take the original and then make our own version, sort of pay homage to the Ocean's series,'" Bullock said. "I don't like the sequels that I've done... My sequels were done in the time where it was sort of, 'Oh, the first one worked, let's just slap something together for the second one.' And that's not the way things are anymore. Things have changed as people realize we need to step up our game, have something as good if not better. If something strikes a chord, an Ocean's Nine would be ideal."
Featuring Rihanna as Nine Ball, Mindy Kaling as Amita, Awkwafina as Constance, Helena Bonham Carter as Rose, and Sarah Paulson as Tammy, with cameos by Matt Damon's Linus Caldwell and Carl Reiner's Saul Bloom, Ocean's Eight is set up for a June 8, 2018 release.