Chadwick Boseman Earns Posthumous 2022 Emmy Award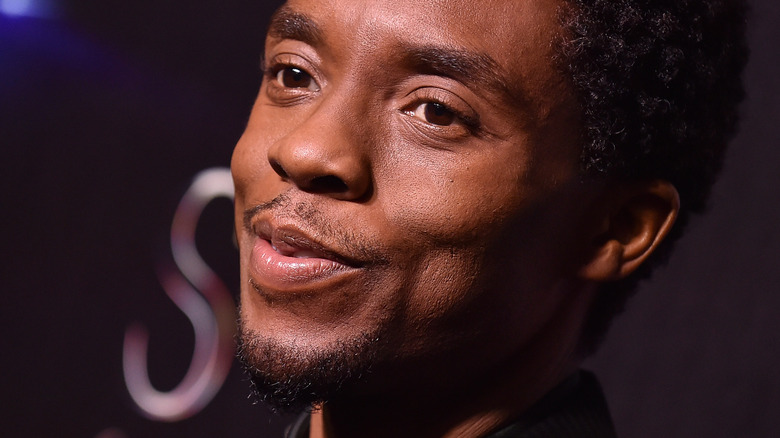 DFree/Shutterstock
The late Chadwick Boseman has earned no shortage of posthumous honors since his untimely death in 2020. His alma mater Howard University honored him in a major way in 2021 by bestowing his name upon their College of Fine Arts — the Chadwick A. Boseman College of Fine Arts — and the upcoming "Black Panther" sequel "Black Panther: Wakanda Forever" is nothing if not a loving memorial to the departed star.
Now, Boseman has earned yet another posthumous honor, this one also connected with his work within the Marvel Cinematic Universe. If you're a diehard MCU fan you probably already know that Boseman played T'Challa for the last time on the animated series "What If...?," and it was for his performance in that series that he has now been honored with an award for outstanding character voice-over performance at the Creative Arts Emmys, per The Hollywood Reporter, which were handed out on September 3.
Boseman's wife Taylor Simone Ledward accepted the award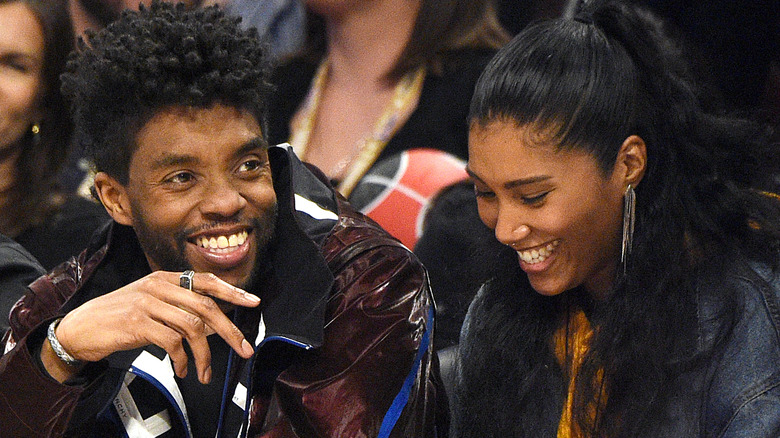 Kevin Mazur/Getty Images
Chadwick Boseman's performance as T'Challa in the "What If...?" installment "What If... T'Challa Became a Star-Lord?" depicts T'Challa in a superheroic alter-ego different from his traditional Black Panther mantle, as indicated by the title, and it was this episode that earned Boseman the Emmy, as well as being the last time Boseman would ever play his most iconic role.
The Hollywood Reporter has the story that Taylor Simone Ledward, Boseman's wife, accepted the award in his stead, sharing a bittersweet memory of the circumstances surrounding her late husband's final Marvel Cinematic Universe performance: "When I learned that Chad was nominated for this award, I started thinking about everything that was going on when he was recording — everything that was going on in the world and in our world and just being in such awe of his commitment and his dedication."
She added that it was fitting that Boseman would be honored for playing T'Challa in a new and different context for the episode: "And what a beautifully aligned moment it really is that one of the last things he would work on would not only be revisiting a character that was so important to him and his career and to the world, but also that it be an exploration of something new, diving into a new potential future."
Boseman was nominated for the award along with Julie Andrews for "Bridgerton," Maya Rudolph for "Big Mouth," Stanley Tucci for "Central Park," and fellow MCU performers F. Murray Abraham ("Moon Knight") and Geoffrey Wright ("What If...?"). This was his first ever Emmy win, as well as his first ever nomination.