The Hilarious Way The Rings Of Power Star Morfydd Clark Learned She Couldn't Swim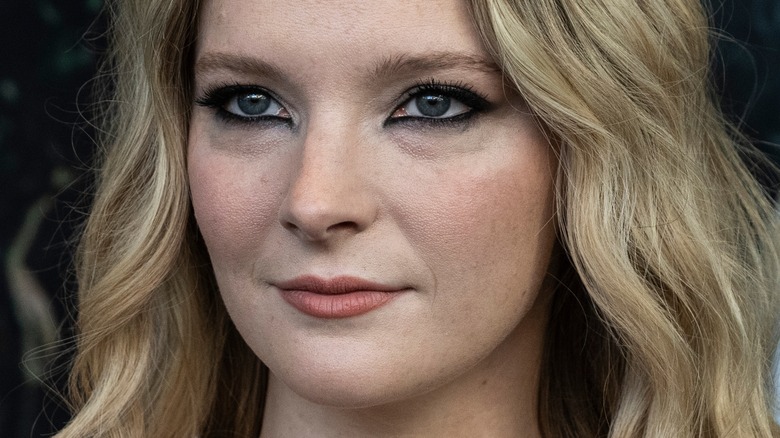 lev radin/Shutterstock
"The Lord of the Rings: The Rings of Power" boasts its fair share of intense action sequences, some of which were demanding to shoot for the cast and crew members involved. For example, toward the end of the first episode, Galadriel (Morfydd Clark) narrowly avoids an explosion by diving into the sea. The fiery destruction is a telling moment that teases more chaos in Middle-earth, but the elf's chosen escape route from the flames isn't exactly the most convenient option.
Before she can worry about the forces of darkness scouring the lands, though, Galadriel must worry about her own survival. She spends most of the next episode swimming around and contending with extreme weather conditions, demonstrating resiliency in the process. But she's lucky to make it out of the cold waves alive.
Filming the scenes in question would be a difficult challenge for any performer, regardless of their talents. However, they were especially tricky for Morfydd Clark as she learned that she wasn't the strongest swimmer while performing the task at hand. That being said, it did lead to her having a fun story to tell about her experiences behind the scenes on "The Rings of Power."
Morfydd Clark learned how to swim properly on The Rings of Power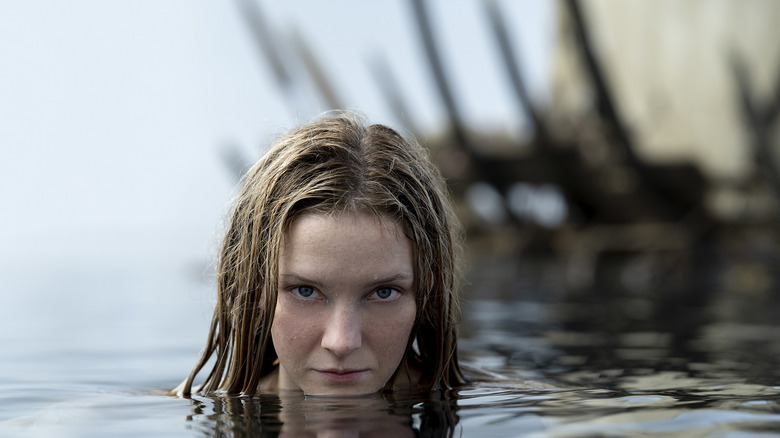 Ben Rothstein/Prime Video
Morfydd Clark recently sat down with Variety and discussed performing her own stunts on "The Lord of the Rings: The Rings of Power." The star revealed that she didn't expect her role to be as physically demanding when she accepted the job, but she was more than up for the challenge, even though admitted to "despis[ing]" her trainers sometimes.
Still, of all the challenges that Morfydd Clark had to overcome, she didn't expect swimming to be one of them. "I actually thought I could swim, and after my first lesson, I realized I was mistaken and I should have never been in the sea," she said. "But now I can swim, thanks to [swimming instructor] Trent Bray."
Fortunately, some of the stunt sequences did align with Clark's areas of expertise. During the interview, she recalled doing "lots of climbing," which she was already very skilled at before joining "The Rings of Power."