John Travolta Sets The Record Straight On Gotti Delay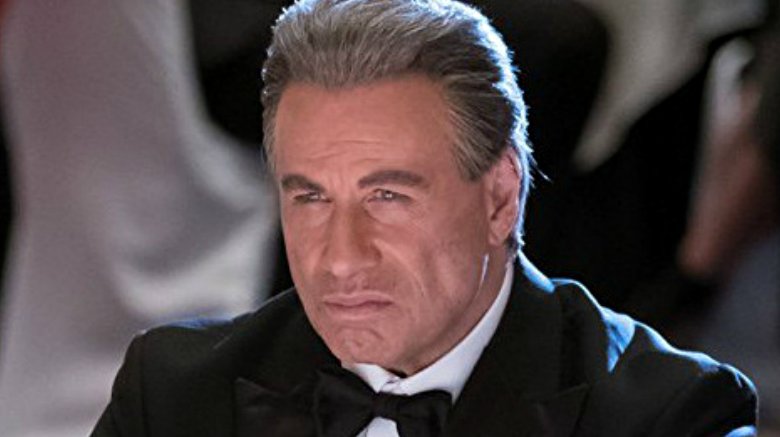 John Travolta wants to make it clear why Lionsgate pulled his upcoming biopic Gotti just before it was to be released.
The Tracking Board reported that Lionsgate sold the film starring Travolta as the Teflon Don back to its producers less than two weeks before it was to bow. Of course, considering the subject matter, that fueled widespread speculation as to the cause.
But Travolta told Deadline he actually decided to change the plan because Lionsgate was planning a small release through Lionsgate Premiere, which is primarily devoted to genre films. Since Travolta believes Gotti deserves better, he sought out a financier to secure a new distribution deal for wide release. He found one in Edward Walson, producer of five Broadway plays and films incuding Woody Allen's Café Society.
"Unfortunately, the reports were speculation bordering on fake news," Travolta said. "Lionsgate was planning on a minimal release and I did an investigation into people who might have the interest and financial wherewithal to better release it. Ed is a fan of mine and of the Gotti story, and really wanted to see the movie. I invited his group, they saw it and bought it. That is the simple explanation for this. It wasn't dropped. It wasn't easy to get Lionsgate to give it up. They said no, twice, and I literally begged them to reconsider and they finally and generously let it go. We signed this deal about three weeks ago, to purchase back the film from Lionsgate. Our mistake was we should have said something right then, and discussed our plan for the film. We didn't anticipate this speculation that is so grossly wrong."
Travolta and Walson said they are close to a deal with a significant distributor and they'll submit the film to Cannes.
Watch the trailer below.