John Green Novel Turtles All The Way Down Getting Film Adaptation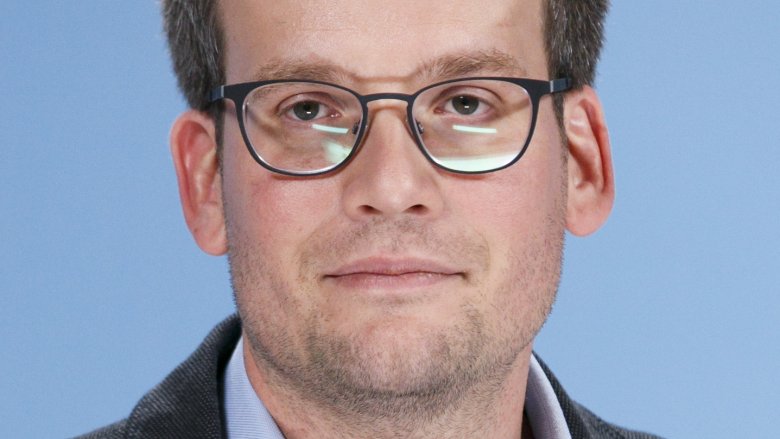 Getty Images
John Green and 20th Century Fox are re-teaming for another book-to-movie deal.
Per Variety, Fox has optioned the best-selling author's latest young adult novel Turtles All the Way Down for the big screen, with Green on board as an executive producer. Rosianna Halse Rojas, a writer, social media manager, and personal assistant to Green, will also executive produce the Turtles All the Way Down film. 
Green addressed the news in a video uploaded to his YouTube channel vlogbrothers, which he runs with his brother, entrepreneur and educator Hank Green. 
"Today I get to announce that [I'm] working with the same studio and production company that made the Fault in Our Stars and Paper Towns. We're gonna give [Turtles All the Way Down] a try. It doesn't mean there will definitely be a movie, but it means that there might be one," Green said in the video. "So now's the time to begin inundating me with casting suggestions."
He continued, "I'm really excited for the opportunity and also the challenge of the Turtles All the Way Down movie, and I hope you're excited, too. The book does belong to you, but I had to make this decision on behalf of it. I really trust the people who are working on this. Thanks to everyone who's made the book a number one New York Times bestseller for now seven weeks straight. And if you care about the book, please know that I will try to listen to you throughout this process."
The author later shared the Variety story, with the headline "Fox Making Film of John Green's Turtles All the Way Down," on his Twitter page, so it appears the deal is looking good. 
Fox previously adapted Green's novels Paper Towns, starring Nat Wolff as Quentin "Q" Jacobsen and Cara Delevingne as Margo Roth Spiegelman, and The Fault in Our Stars, which featured Ansel Elgort as Augustus "Gus" Waters and Shailene Woodley as Hazel Grace Lancaster.
Published in October 2017, Turtles All the Way Down tells the story of Aza Holmes, a 16-year-old girl who struggles with obsessive compulsive disorder and is on the hunt for a billionaire named Russell Pickett. Alongside her closest friend Daisy, Aza tries her hardest to claim a sizable reward and manage the thoughts that fly through her mind. 
Here's the official plot synopsis for Turtles All the Way Down: "Sixteen-year-old Aza never intended to pursue the mystery of fugitive billionaire Russell Pickett, but there's a hundred-thousand-dollar reward at stake and her Best and Most Fearless Friend, Daisy, is eager to investigate. So together, they navigate the short distance and broad divides that separate them from Russell Pickett's son, Davis. Aza is trying. She is trying to be a good daughter, a good friend, a good student, and maybe even a good detective, while also living within the ever-tightening spiral of her own thoughts."
Isaac Klausner and Marty Bowen of Temple Hill will produce Turtles All the Way Down, with Erin Siminoff and Molly Saffron overseeing for Fox. As Green hinted, there haven't yet been any official discussions about who will star in the film.