Certain Things About Kylo Ren Will 'Never Be Revealed'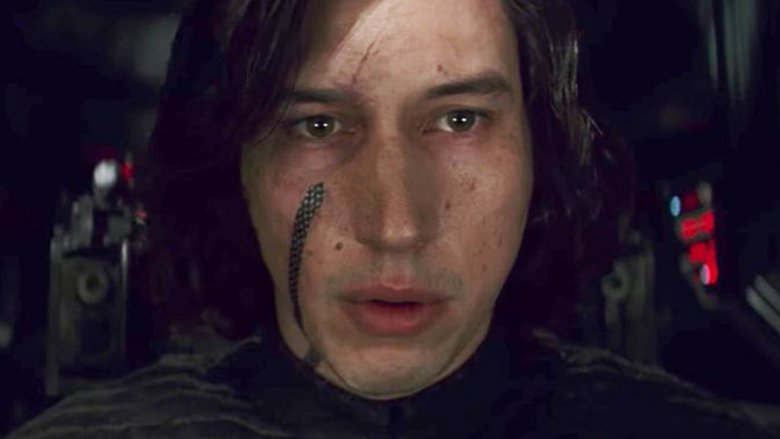 Star Wars fans probably won't ever know Kylo Ren's full backstory. 
Chatting with ScreenRant at a press junket for The Last Jedi, Kylo Ren actor Adam Driver revealed that particular aspects of the temperamental bad boy will remain a mystery–and that's part of what makes portraying the character so enjoyable for Driver.
"There's like a bits of pieces that we started working on that... I know are answered in this one [The Last Jedi] that we kind of started in The Force Awakens, that I knew was operating," Driver said. "When we were doing that one, I knew as time went that they kind of reveal themselves. But... there's a lot of those things that will never be revealed and there's no plans to. There are things that I think about that, for me... makes it kind of more fun in the playing of them."
Earlier this year when discussing another villain's role in The Last Jedi, the film's writer and director Rian Johnson stated that "a story is not a Wikipedia page," and that there is no obligation for the film to unravel every last piece of information about a character. Johnson affirmed that the movie will only tell audiences what is of the utmost importance in relation to the narrative. That type of storytelling, as opposed to fact-spilling, was used in the original Star Wars trilogy, in which Anakin Skywalker turned to the dark side of the Force–a move that was summarized in a short section of dialogue. It was only many years later in the prequel films that Anakin's decision (and his betrayal of the Jedi) was fully made clear. 
It seems evident that, at least for now, we will have to be content with knowing the basics about Kylo, like the fact that his birth name is Ben Solo and that he trained as an apprentice under his uncle Luke Skywalker (Mark Hamill), was seduced to the dark side by Supreme Leader Snoke (Andy Serkis), and is currently struggling to decide where his loyalties lie. The Last Jedi and its follow-up Episode IX should give viewers a touch more insight into Kylo, but it looks like the films will focus more on exploring his future than explaining his past.