Marvel Announces Fiction Podcast Wolverine: The Long Night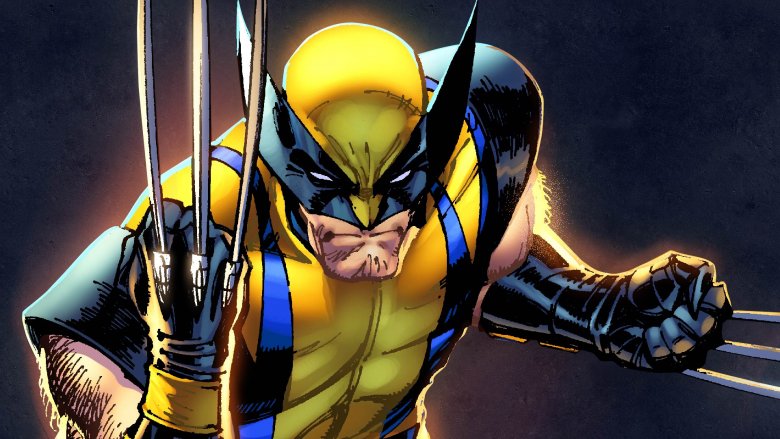 Everyone's got their own podcast these days.
After a decade spent soundly conquering the film industry, Marvel is once again broadening its base of storytelling platforms, launching a longform fiction podcast centered on the iconic X-Men character Wolverine, the company announced today.
The podcast, a 10-episode scripted series, is the first project of its kind from Marvel New Media. Called Wolverine: The Long Night, the story will be written by Ben Percy, a comic book author who has written for Green Arrow, Batman, and Teen Titans. He has also published an original graphic novel, Refresh, Refresh.
The story of Wolverine: The Long Night will follow two law enforcement agents who travel to the town of Burns, Alabama while on the hunt for a serial killer. Teaming up with a local deputy, they zero in on a prime suspect in the corrupt and creepy town: Logan, AKA The Wolverine.
As great as it would be to hear Hugh Jackman reprise his movie role and monologue a nice story for you 40 minutes at at time, the man who brought Wolverine to life on screen isn't going to be involved here. Instead, Wolverine will be voiced by Richard Armitage, who played Thorin Oakenshield in The Hobbit trilogy.
"Wolverine: The Long Night brings our fans a whole new way to experience our iconic characters and the Marvel Universe," said Dan Silver, vice president of Marvel New Media. "This tremendous cast will bring a thrilling level of intrigue and drama to our listeners. The character of Logan and this landscape make it the ideal premiere vehicle for us, and we're excited to continue to explore the dynamic possibilities of the podcast medium."
The show will feature a diverse array of vocal talent, with a cast that includes Celia Keenan-Bolger as agent Sally Pierce, Ato Essandoh as agent Tad Marshall, and Andrew Keenan-Bolger as Burns deputy Bobby Reid. 
Other performers who will appear on the show are Zoe Chao, Chaske Spencer, Bob Balaban, Jordan Bridges, Scott Adsit, David Call, Brian Stokes Mitchell, Michael J. Burg, Lannon Killea, and Chris Gethard. 
The biggest disappointment with the news so far is that the show will not be a free podcast. Instead, it will launch available exclusively on Stitcher Premium, a podcast subscription service. Membership for the Stitcher's premium plan is currently available at a rate of $5 monthly or a $35 yearly. Hopefully, the show's production values make the asking price worth it—there are going to be more than a few angry fans if Wolverine cheaped out on the mic purchase.
Wolverine: The Long Night will debut on Stitcher Premium in spring 2018. To be the first to hear upcoming announcements about the project, sign up for news updates at the podcast's website.