Danny DeVito Actually Kept A Treasure Trove Of Batman Returns Props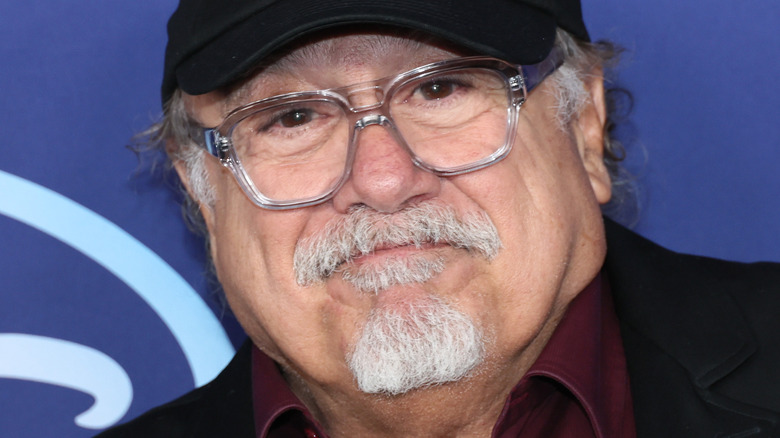 Dia Dipasupil/Getty Images
Director Tim Burton's "Batman" swooped into cinemas in June of 1989 and soon proved a cinematic game-changer. Not only did it rake in hundreds of millions of dollars at the worldwide box office, but audiences and critics alike raved about it as merchandise flew off of store shelves — rare feats for comic book adaptations in that era. With that, Warner Bros. saw potential in keeping the franchise going with a sequel, which arrived to much fanfare in 1992. "Batman Returns" met largely positive reactions, though it generated a far less impressive global gross.
Despite its financial shortcomings and the backlash surrounding its dark, more mature tone — even from kids at the time – there's a lot to enjoy out of "Batman Returns." Though some would disagree, one of the most fascinating elements is Danny DeVito's take on Oswald Cobblepot, better known as the Penguin. Abandoned as a baby and left no choice but to grow up in the sewers of Gotham City, this deformed, animalistic take on the famed Batman rogue eventually rises to the surface to adopt a life of crime. Naturally, this puts him on the Caped Crusader's radar.
DeVito's Penguin performance is an undeniable highlight of "Batman Returns" that especially DeVito himself is unlikely to forget. After all, he still has a bunch of artifacts from the film in his possession decades after the movie released.
DeVito still has all kinds of Penguin-related artifacts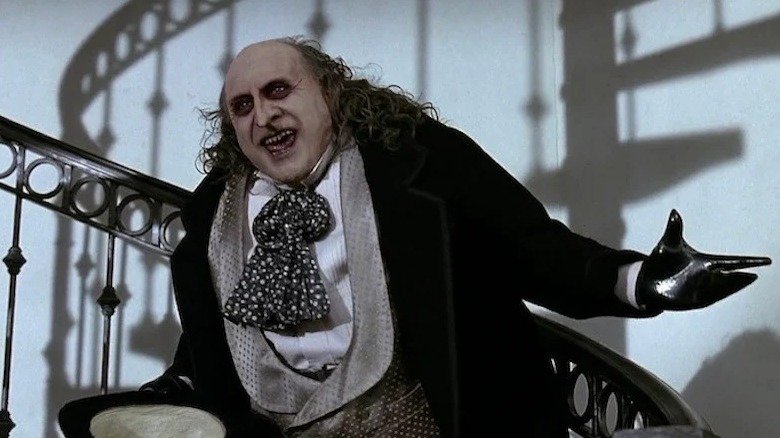 Warner Bros. Pictures
In an appearance on the GQ YouTube channel, Danny and Lucy DeVito looked at some tattoos of the former and gave their honest reactions. During their ink odyssey, DeVito was asked about his portrayal of the Penguin in "Batman Returns" and revealed that he has quite the collection of items from the film back home. In addition to the prosthetic nose, Cobblepot's signature top hat and umbrella, and more, DeVito noted that he still has a life-size replica of the Penguin in storage. Lucy adds that they also have a mold of the character, which is particularly terrifying if you're not prepared to see it.
Though he only played the Penguin once, DeVito clearly has a passion for the Gotham crime kingpin. For instance, in 2021, he teamed with famed comic book artist Dan Mora to create the "Bird Cat Love" short story in "Gotham City Villains Anniversary Giant" #1. It tells a light-hearted and romantic heist story that sees the Penguin and Catwoman team up. Additionally, DeVito is open to playing Oswald Cobblepot again under the right circumstances, telling Forbes, "It's not out of the question that The Penguin will return someday, but this is all up to Tim [Burton]...would I like to revisit it? Why not! It was a really great moment in time for me."
While it's not everyone's cup of tea, there's no denying how iconic Danny DeVito's interpretation of the Penguin has become. It's good to know that he still keeps the role close to his heart.