The Appearance You Likely Forgot Blue Bloods' Marisa Ramirez Made On The Suite Life On Deck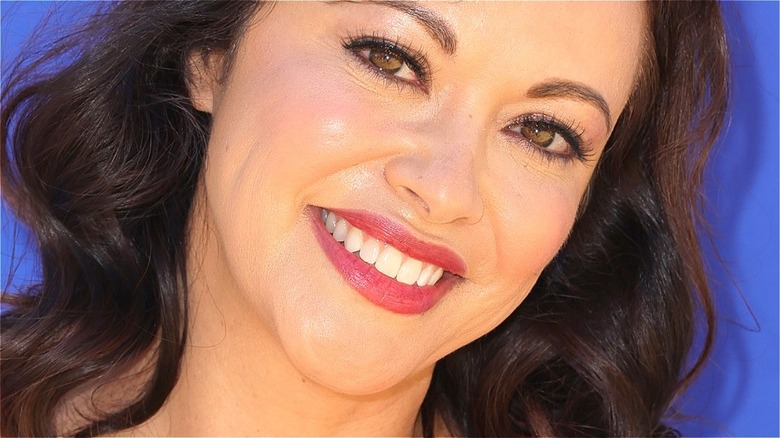 Michael Loccisano/Getty
Because the majority of "Blue Bloods" is centered around the numerous bickering members of the Reagan family (a veritable dynasty within New York City law enforcement), it makes sense that perhaps the most crucial side character in the entire series is the partner of Danny Reagan (Donnie Wahlberg): Detective Maria Baez, played by Marisa Ramirez.
Having joined the series back in Season 3, Baez has become an essential and iconic character within "Blue Bloods," and one whose complex family drama sometimes rivals that of the Reagans. Although Baez has certainly made plenty of big mistakes on "Blue Bloods," her resilience and skill as a detective often help her overcome, and she has proven time and time again to be an indispensable asset to Danny and the rest of the Reagan clan.
Considering how prominent Maria Baez has become within the series, no doubt there are plenty of "Blue Bloods" fans out there who can't help but see Detective Baez whenever Marisa Ramirez is on screen – regardless of whatever project she's starring in. That said, even the most hardcore fans may not remember Ramirez's brief appearance on Disney's "The Suite Life on Deck."
Ramirez starred as Esteban's fiancée in an episode of The Suite Life on Deck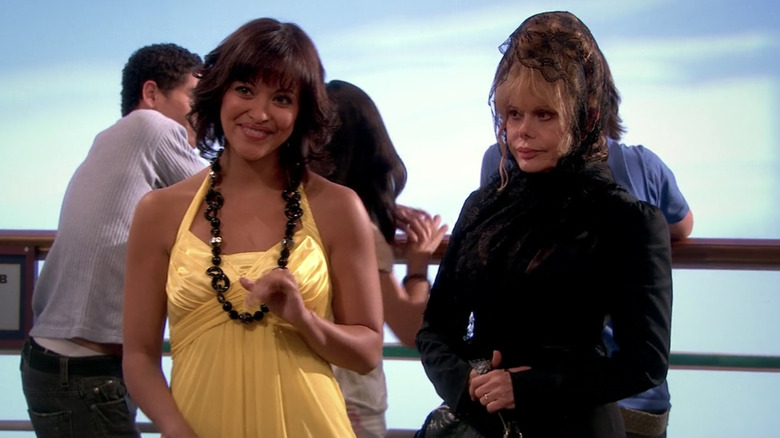 Disney
The Disney Channel sitcom "The Suite Life on Deck" served as a sequel to the sitcom "The Suite Life of Zack and Cody" and saw twin brothers Zack and Cody Martin (played by Dylan and Cole Sprouse, respectively) trading in their life at the Tipton Hotel to cruise the high seas on the SS Tipton.
Marisa Ramirez guest-starred in "Mother of the Groom," which saw fan-favorite "Suite Life" character Esteban Julio Ricardo Montoya de la Rosa Ramírez (Adrian R'Mante) boarding the ship and marrying a woman named Francesca Gomez (Ramirez). Much of the episode focused on Esteban's mother, Gladys Ramírez (portrayed by Spanish-American performer Charo), who adamantly disapproved of Francesca, despite the latter's numerous admirable qualities. In classic sitcom fashion, Gladys is eventually won over by her son and his fiancée. She gives them her blessing, and Esteban and Francesca depart the ship to live happily ever after.
Although she may not have joined the cast of "Blue Bloods" when this episode was filmed, it's still hard to see Francesca Gomez as anybody other than Detective Maria Baez, and no doubt any fans who re-watch this episode will notice her almost immediately. Although Ramirez's appearance in "The Suite Life on Deck" is exceptionally brief, it's also notable that she was a guest star in such a crucial episode, which gave one of the series' most beloved side characters a much-deserved happy ending.