The Great North Season 3 - What We Know So Far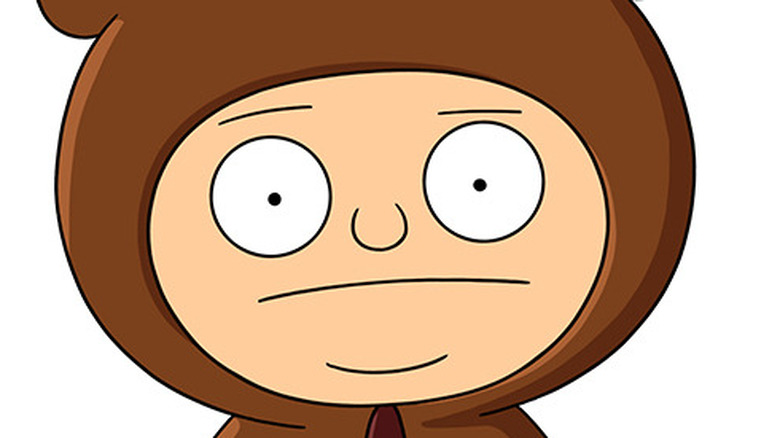 20th Television
"The Great North" is Fox's plucky little animated-show-that-could. It's not a legend like "The Simpsons," a comeback story like "Family Guy," or a cult hit like "Bob's Burgers," but it's a sweet-natured and pleasant look at life in Alaska among quirky, well-meaning folks who have outlandish adventures together. 
The show's episodic plots revolve around the Tobin clan, who reside in Lone Moose, Alaska; Beef (Nick Offerman) is a single father of four who runs a fishing boat company. Daughter Judy (Jenny Slate), the only girl in a family of boys, is a teenage photographer in revolt and yearns for excitement and any sort of female guidance, which she often gets from her boss Alyson Lefebvrere (Megan Mullaly) or rock singer Alanis Morissette, the latter of whom acts as Judy's imaginary friend and only appears to her in the glimmer of the Northern Lights. Beef's eldest son, Wolf (Will Forte) is happily married to Honeybee (Dulcé Sloan), but yearns for his father's approval. Ham (Paul Rust) is an out and proud baker, while youngest son Moon (Aparna Nancherla) has an affinity for wildlife.
"The Great North" has been doing well enough for Fox that the network has given the show a double vote of confidence. The show snagged a Season 3 renewal all the way back in May of 2021 (via Variety) — typical of animated programs, which need this much lead time to get a finished product ready for the fall season. Even more exciting news — the show was renewed for a fourth season in August, per the official Animation Domination Twitter. But here's what we know so far about Season 3.
The Great North Season 3 premieres on September 25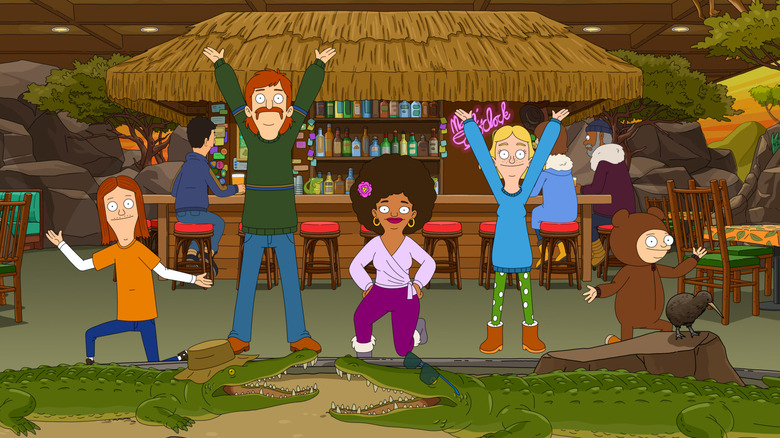 20th Television
Via an official press release from Fox, the third season of "The Great North" will debut on the network on September 25. It will join the rest of its lineup mates, "The Simpsons," "Family Guy," and "Bob's Burgers," in releasing new episodes on that date. The show will remain in its 8:30 p.m. ET Sunday timeslot once the NFL season and the World Series are over but will air new episodes sporadically over September, October, November, and December until both sporting seasons have concluded.
There is no advanced word of any cast shakeups coming to the show's latest season, so you can anticipate all of your favorite characters sticking around and for them to be voiced by the same actors. The regular voice cast of "The Great North" include Nick Offerman as Beef Tobin, Jenny Slate as Judy Tobin, Will Forte as Wolf Tobin, Dulcé Sloan as Honeybee Shaw, and Paul Rust and Aparna Nancherla as youngest Tobin brothers Ham and Moon, respectively. Megan Mullaly voices Judy's boss, Alyson Lefebvere, and singer-actress Alanis Morissette voices herself. Per an Animation Magazine interview with series co-creators Wendy Molyneux and Lizzie Molyneux-Logelin, John Early, Patti Harrison, John Gemberling, and Nicole Byer will guest voice characters during Season 3, and Murray Bartlett voices a character in the Season 3 debut, "A Knife to Remember." Guy Fieri will also return for a Season 3 guest stint in an upcoming Halloween episode.
Via the aforementioned Animation Magazine interview, fans can expect the show to delve into the lore of Lone Moose during Season 3. Per Wendy Molyneux, the show will center plots around fictionalized versions of some real-life Alaskan festivals, including the Moose Poop Festival and a sausage-based festival for boys, which Beef has a negative history with.