Danielle Fishel Got To Use These Historic Sitcom Props On Boy Meets World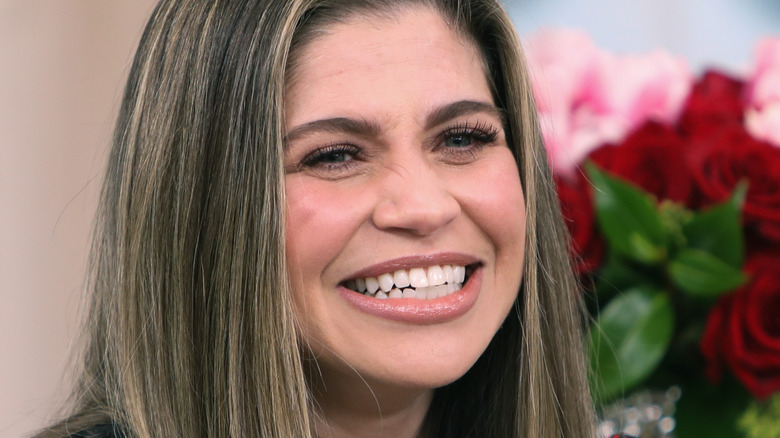 Paul Archuleta/Getty Images
"Boy Meets World" is one of the most beloved TV shows of the 1990s, and it's not hard to see why. The series, which ran for seven seasons and produced nearly 160 episodes, tackled a number of difficult topics throughout its run with enough honesty and empathy to forever earn it a place in the hearts of its viewers. To its credit, "Boy Meets World" also featured more than its fair share of memorable characters, from the wise and kindhearted Mr. Feeny (William Daniels) to the absurd but lovable Eric Matthews ((Will Friedle).
However, while the show's storylines and characters were uniformly well-written, it succeeded largely due to the performances given by the "Boy Meets World" cast. Indeed, all of the series' actors turned in memorable work as their characters, including Danielle Fishel, who played Topanga Lawrence, one of the show's principal characters and Cory Matthews' (Ben Savage) primary love interest.
Over the course of its seven seasons, "Boy Meets World" allowed Fishel to frequently stretch both her dramatic and comedic acting muscles. In case that wasn't enough, the series also apparently let Fishel don a pair of truly iconic sitcom props.
Danielle Fishel got to wear Lucille Ball's shoes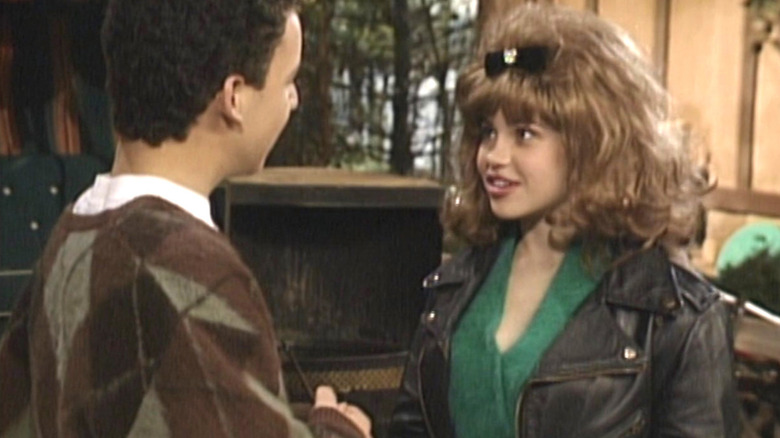 ABC
During a recent episode of the "Pod Meets World" podcast, which is hosted by "Boy Meets World" cast members Danielle Fishel, Will Friedle, and Rider Strong, Fishel revealed one interesting behind-the-scenes detail from the making of their beloved '90s TV series. In specific, when discussing the few episodes of "Boy Meets World" that were set during the 1940s and '50s, Fishel said, "Remember the episodes that we did where we went back to like the '40s or the '50s? I'm wearing Lucille Ball's shoes [in those episodes]."
After making her initial comment, Fishel went on to discuss with Strong and Friedle how Disney has a habit of keeping nearly all of the costumes from its productions in warehouses that are collectively known as "The Disney Vault." Fishel, therefore, implies on the podcast that the shoes she wore during the time travel episodes of "Boy Meets World" came from the Disney Vault. Taking that into account, while some of Fishel's "Boy Meets World" costumes likely ended up getting locked away forever in the Disney Vault, it sounds like the coming-of-age series also gave her the chance to actually reap the benefits of the vault.
Of course, Fishel wouldn't have ever gotten the chance to wear Lucille Ball's shoes on "Boy Meets World" if she'd been prematurely fired from the series, which "Boy Meets World" fans may be surprised to learn almost happened.
Danielle Fishel was almost fired from Boy Meets World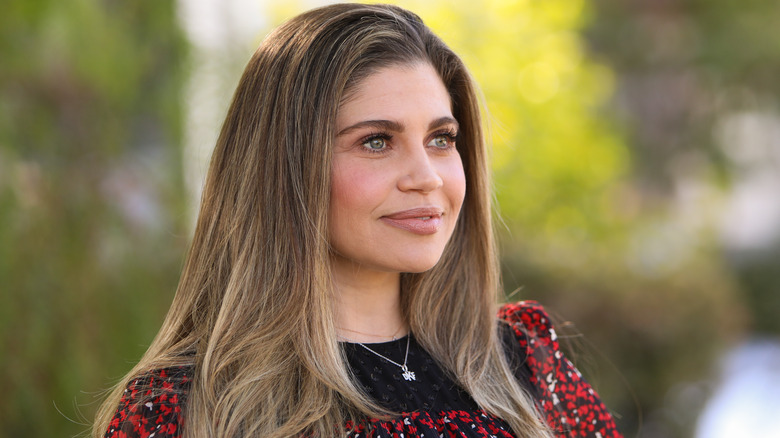 Paul Archuleta/Getty Images
Danielle Fishel revealed on a previous episode of "Pod Meets World" that she was almost fired from "Boy Meets World" before she even got the chance to truly prove herself as Topanga. Indeed, after noting that she actually replaced the actor who had originally been hired to play Topanga, Fishel said that her childhood habit of talking at a rapid pace led to her getting some extremely critical notes from "Boy Meets World" co-creator Michael Jacobs. 
According to Fishel, Jacobs gave her a stern warning after her first day playing Topanga on the "Boy Meets World" set, one that ended with him telling her, "If you don't come back tomorrow doing this entirely differently, you are also not going to be here." The "Boy Meets World" star subsequently added that Jacobs even had her mother sit with her at a table while he gave her his extensive notes about her performance. "He went through every single one of my lines and what he wanted and what I wasn't doing right and how slow I needed to talk," Fishel recalled.
Fortunately, Fishel said that she got a round of applause from Jacobs and the "Boy Meets World" crew after coming back and turning in a very different performance the next day. Apparently, Jacobs even told her, "You did exactly what I asked of you. Thank you, thank you. Congratulations, it was wonderful." From that point on, Fishel never again had to deal with any threats about being fired from "Boy Meets World," and the rest is, as they say, history.