Tarantula To Debut Entire First Season On TBS Website Today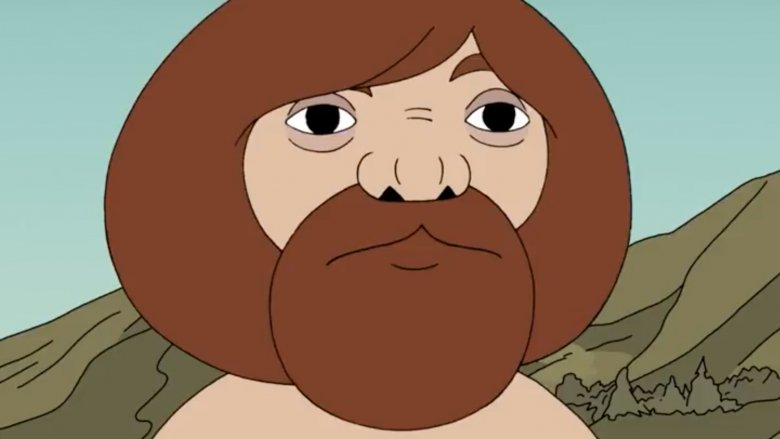 TBS is taking a page out of the Netflix playbook for its new animated series.
Deadline reports the cable network will release the entire first season of Tarantula on the TBS app and TBS.com beginning today. If you'd rather not binge, two new episodes of the show will air each Monday after Family Guy.
Tarantula comes from Carson Mell of Silicon Valley along with Danny McBride and Jody Hill of Vice Principals and Eastbound & Down. Set at the Tierra Chula Resident Hotel, otherwise known as The Tarantula, the series follows Echo Johnson (voiced by Mell), an uncertified tattoo artist who is prone to making absurd but deeply introspective monologues. His ramblings tell of the misadventures he has with other residents including sci-fi writer and bread truck driver Lucas (Dan Bakkedahl), sensitive lead singer Booty (also voiced by Mell), and the tough Bess (Lauren Weedman). 
Riki Lindhome, Jacob Vargas, Steve Jones, and Tati Gabrielle also lend their voices. 
"I started this show as a web series, a total labor of love, almost six years ago." said Mell. "Since then, the world of Los Palicios, California and its oddball inhabitants has grown and grown in my head. I'm beyond excited to finally share Echo Johnson, and all his friends new and old, with the world in this new, more complete, way."
The full-season release marks a first for TBS. "TBS is continuing to reimagine the viewing experience," said Brett Weitz, executive vice president of original programming, "By releasing all ten episodes of Tarantula on the TBS app, we hope to engage fans who find the series as delightfully addictive as we do."