John Boyega Asked For One Change To Finn In The Last Jedi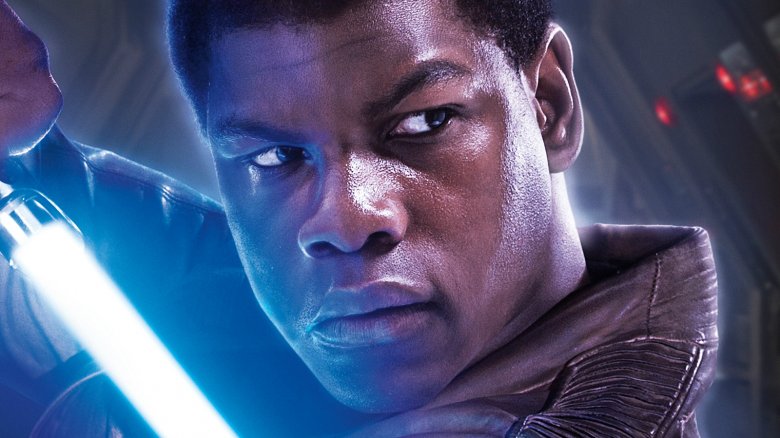 Lucasfilm
John Boyega was a relative unknown when he was cast in Star Wars: The Force Awakens. But now that he's a bona fide movie star, he can make a few demands.
During an interview with ScreenCrush, Boyega said he asked The Last Jedi director Rian Johnson for one change to his character, the former Stormtrooper-turned-Resistance fighter named Finn.
"I asked for a much more cool-looking costume," he said. "I wanted to look way more Resistance than I did in [The Force Awakens].
Did Johnson listen? "Yeah, man."
Boyega said he first met with Johnson after the director had already landed the gig. "It was great," Boyega said. "I went in and we just spoke about the character, spoke about the scenes. It was actually a real casual conversation about what he was planning to do... The script was written and everything was done. It was just a matter of having these creative talks."
Although most of the plot is still top secret, we know that Finn will recover from the wounds he sustained at the lightsaber of Kylo Ren (Adam Driver) and embark on a mission with Rose (Kelly Marie Tran) to the casino city of Canto Bight. There, the pair will encounter the mysterious hacker DJ (Benicio Del Toro). "I just remember how much time, when the camera wasn't on me, I spent cracking up, especially at Benicio," Boyega said. "Because he just has a way of creating these unique characters. And I think it's great to see him really delve into a kind of like comedic but dodgy guy. He kind of reminds me of Lando Calrissian and that kind of vibe."
Star Wars: The Last Jedi isn't so far, far away anymore. It'll hit theaters Dec. 15.