Neil Patrick Harris Reveals What Really Went Into His Bloody Gone Girl Death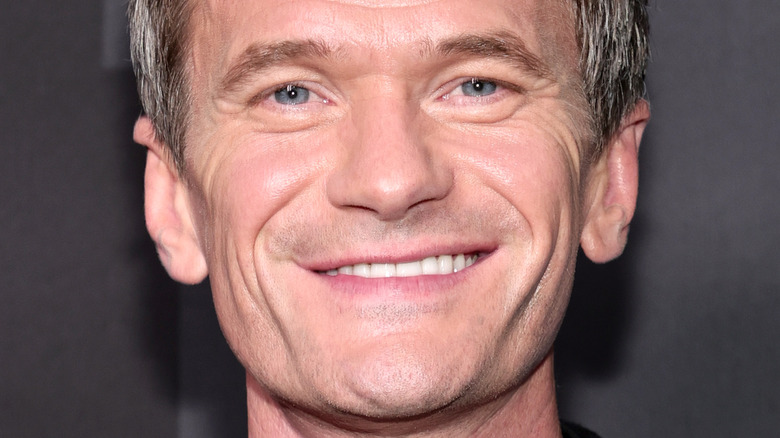 Jamie Mccarthy/Getty Images
Neil Patrick Harris is one of those actors that can do anything. He can sing, dance, act, and make us laugh, and he's worked on dozens of projects that show off those well-developed talents. Harris doesn't stick to one medium, either. He's been a part of several Broadway productions, acted in films like "Starship Troopers" and "Harold & Kumar," and has secured a place in TV sitcom history thanks to his work on "How I Met Your Mother." One of the interesting aspects of Harris' career trajectory is he also doesn't stick to one genre. Comedy is seemingly his safe space, but some of Harris' roles have taken on a much darker edge. 
One example is Harris' portrayal as Desi Collings in David Fincher's 2014 thriller "Gone Girl." The film, based on Gillian Flynn's 2012 novel of the same name, centers around the disappearance of Amy (Rosamund Pike) and her husband Nick's (Ben Affleck) quest to clear his name as Amy tries to frame him for her murder. Desi is Amy's long-lost lover, who she reunites with briefly before both of their sinister instincts give way to even more unexpected twists. Ultimately, Desi's character meets a bloody fate at the hands of Amy in a memorable death scene, and Harris explains how the moment was captured.
Harris took a technical approach to dying on camera
When Neil Patrick Harris appeared on First We Feast's YouTube show "Hot Ones," he was asked how he approached meeting such a gruesome ending in "Gone Girl." In case you forgot, Desi is killed by Amy while the two are having sex. The always-elusive Amy sneaks a knife under the pillow and swiftly slices Desi's throat. Harris had to convey dynamic emotions of passion and pain, while his character also momentarily recognizes deep betrayal from his lover. Harris explained that Fincher intentionally broke down the scene ahead of time because the cast couldn't rehearse with all of the blood.
Instead, the director had to imagine what it would look like for someone to get their throat slit with a super-sharp knife while having sex with their partner and assumed they wouldn't feel any pain at first. "Because it was also mid-orgasm, so it was 'I'm about to, I'm about to, uh-uh uh-uh [mimicking sex], and then it was this very gruesome, intentionally gruesome feeling of like calm, of confusion," Harris explained. After the pivotal moment, Harris had to break down what it would look like for his character to notice the warmth of the blood before realizing what had happened, all before it was too late. Harris said it was a very technical process but resulted in a scene that is as shocking as it is rooted in realism.