Disney Is Dropping That 20-Minute Frozen Short Before Coco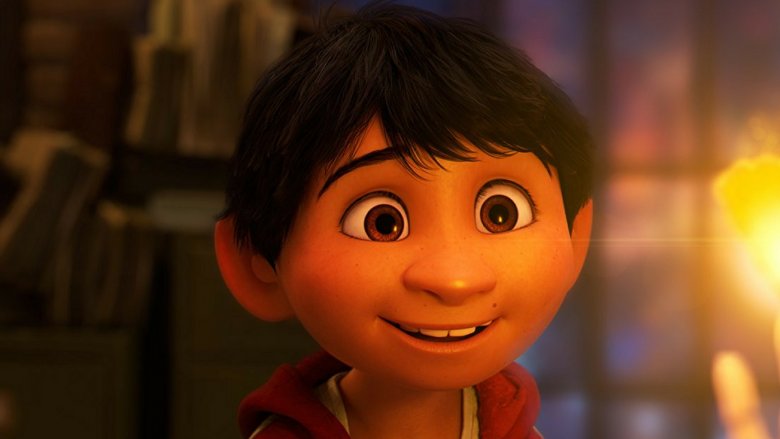 Non-Frozen fans, rejoice– you'll soon be able to catch Pixar's Coco without having to sit through the 22-minute Olaf's Frozen Adventure short beforehand. According to Mashable, Disney is planning to drop the controversial holiday special from all Coco screenings starting on Dec. 8 so that theaters can squeeze in more showings of the popular kids' flick. 
Coco follows 12-year-old Miguel (newcomer Anthony Gonzalez), a young boy from a shoemaker's family who dreams of becoming a musician like his idol, the late Ernesto de la Cruz (Benjamin Bratt), despite his family having banned music for generations. When Miguel tries to follow in his idol's footsteps, he ends up transporting himself to the Land of the Dead, where he goes on an adventure to find out his real family history.
The movie has been beloved by critics and fans, sitting at a 97 percent critics rating and a 96 percent audience score on Rotten Tomatoes. However, many fans were up in arms about having to sit through the long Frozen short, following Olaf's (Josh Gad) attempts to make the holidays sweet for Anna (Kristen Bell) and Elsa (Idina Menzel), before the film started.
"Sometimes I wake up covered in sweat and screaming, filled with the horrifying certainty that I'm STILL watching that seemingly endless Frozen 'short' that played before Coco," wrote comic book author Jhonen Vasquez on Twitter of the short, which was initially supposed to be a holiday special aired on ABC. Only 39 percent of the short's audience gave it positive ratings on Rotten Tomatoes' audience score. However, Entertainment Weekly reports that giving the short a limited run was always the plan, and the move didn't have anything to do with the short's reception.
Despite the fact that audiences had to sit through 40 minutes of trailers and shorts before they got to see Coco, viewers still turned out en masse for the film, which topped its first weekend with $71.1 million over the five-day Thanksgiving frame. This is good for the fourth-highest Thanksgiving weekend gross of all time, after Frozen, Moana, and Toy Story 2.