The Major DC Villain You Likely Didn't Know Weird Al Played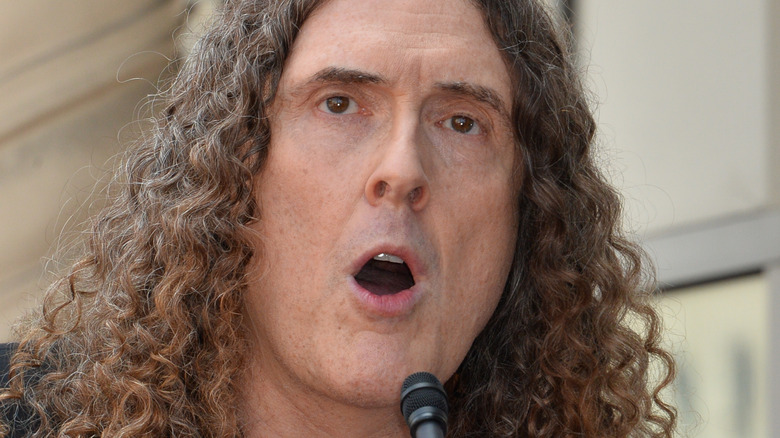 Featureflash Photo Agency/Shutterstock
Armed with his trusty accordion and discography of catchy tunes, "Weird Al" Yankovich is an undeniable pop culture hero. A certified king of parody, he's known for applying his own humorous touches to some of the most famous songs, often in the style of polka music. After hearing "Smells Like Nirvana," you'll never be able to listen to the titular grunge band quite the same way ever again.
While Yankovich's music is undoubtedly niche, it's found a dedicated audience that's large enough to ensure the polka wizard is always on the periphery of the mainstream. As such, he's caught the attention of Hollywood, as evidenced by the upcoming "Weird: The Al Yankovic Story" biopic, which will see Daniel Radcliffe play the eponymous character.
That said, while Yankovich seems happy to have an established actor play him in a movie about his life, the singer is no stranger to the screen. In fact, he actually played a major DC villain on a popular TV series.
Weird Al is a bad guy in the DC Universe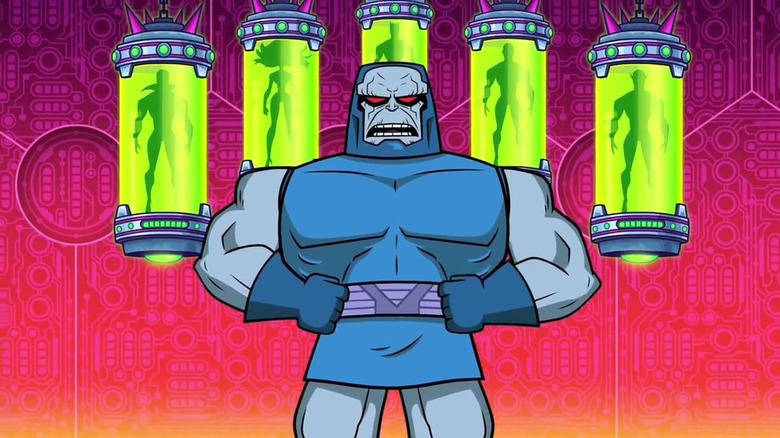 Warner Bros. Television
In 2015, "Weird Al" Yankovich joined the cast of "Teen Titans Go!" to voice one of the most fearsome villains in the DC arsenal — Darkseid (per IMDB). The musician lent his vocal talents to the series on a handful of occasions over the few years, proving that he's perfectly capable of playing the bad guy, despite having the voice of an angel.
His version of the authoritarian ruler of the planet Apokolips debuted in the "Two Parter: Part II" episode, which sees the Titans travel to his home world to save members of the Justice League from his evil clutches. That wasn't the end of their conflict with Darkseid, however, as he showed up in both parts of "How's This For a Special? Spaaaace" and "Top of the Titans: Best Rivals."
Yankovich returned to the franchise for 2019's "Teen Titans Go! Vs. Teen Titans" movie, in which he reprised the role of Darkseid. Additionally, he also lent his voice acting talents to the Gentleman Ghost character in that movie, further solidifying himself as an actor with a penchant for portraying DC villains.