How Star Wars Legend Frank Oz Really Feels About The Last Jedi's Changes To The Mythology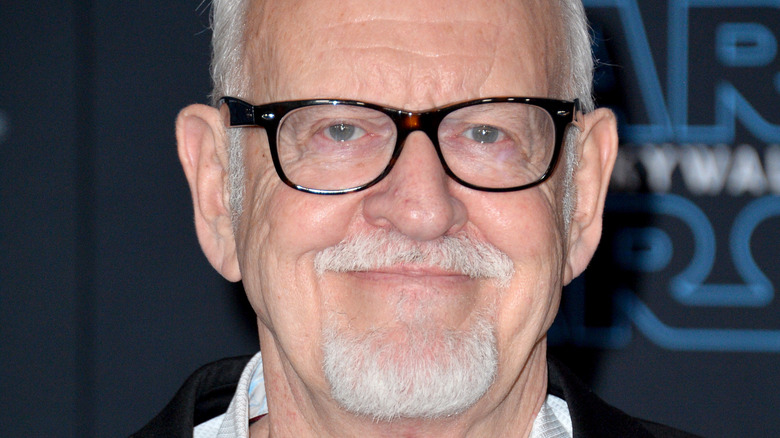 Featureflash Photo Agency/Shutterstock
Without Frank Oz, the "Star Wars" franchise may not have become the pop-cultural cornerstone that it is. According to IMDb, Oz is considered a master puppeteer that was instrumental in Jim Henson's creative vision, and Oz worked on both "Sesame Street" and "The Muppet Show." Beyond that, he also helped craft Henson's dark fantasy cult classic "The Dark Crystal" and has taken the director's chair for movies like "Bowfinger" and "Little Shop of Horrors." Within "Star Wars," Oz is most famously known as the voice and puppeteer of Yoda, the small-in-stature but big-with-the-Force Jedi Master. Although Yoda is a CGI creation in the prequel trilogy of "Star Wars," Oz still returned to voice the venerable Jedi.
"The Last Jedi" is the second movie in the new "Star Wars" trilogy, which is directed by Rian Johnson. Although the film proved to be a huge financial success, it was not without a fair amount of controversy because of the rather divisive responses to the movie. Some think that "The Last Jedi" is one of the better "Star Wars" movies, while others believe it is the absolute worst. Speaking with Inverse before the release of "Rise of the Skywalker," Johnson said his film's reception, "Everybody has a different idea for it. There is a different consensus. It's a trap for any kind of story, especially a 'Star Wars' story, that you can somehow take a consensus of what everybody wants. Because you'll just make a bad movie if you do that. Not because what everybody wants is bad, but because no one wants the same thing." However, it seems as if Oz has come to the defense of "The Last Jedi," but what exactly are his thoughts?
Frank Oz thinks The Last Jedi is a great movie and doesn't understand the backlash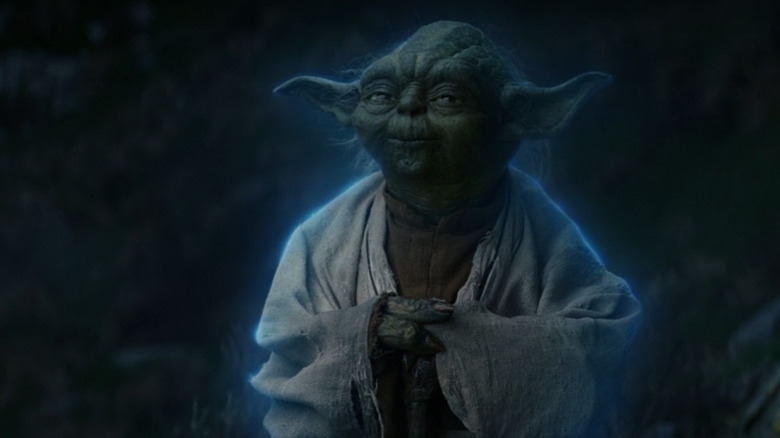 Disney/Lucasfilm
In an interview with Collider, Frank Oz was asked about returning to set on "The Last Jedi" to reprise his role as Yoda because they didn't want to use CGI. Instead, they wanted Oz to utilize his potent puppetry skills to once again back the ancient Jedi Master to life. Oz was then asked what it was like to return to Yoda, who has new Jedi powers and how he felt about the reception of "The Last Jedi" in regards to expanding the mythology of the franchise, to which he replied, "Yeah, there's a whole backlash. I couldn't understand that whole backlash. I didn't get it. I thought it was a great piece of work. I never understood that backlash."
He continued, "I'm somebody that works with the script, and if the script is there and I believe the script is organic and right for the moment and the character, then that's kind of all I think about. I don't think about extra powers or anything, I just go with it. I just don't consider that really." Considering these words, it seems as if Oz thought "The Last Jedi" was a great film and believed the decisions made helped elevate the "Star Wars" brand and push it in a different direction. As long as a script and plot make sense, Oz is more than willing to play the role, and he doesn't give much thought beyond that. Perfect words of wisdom from the person who played both Yoda and the Swedish Chef.