Rian Johnson Reveals The First Word Said In The Last Jedi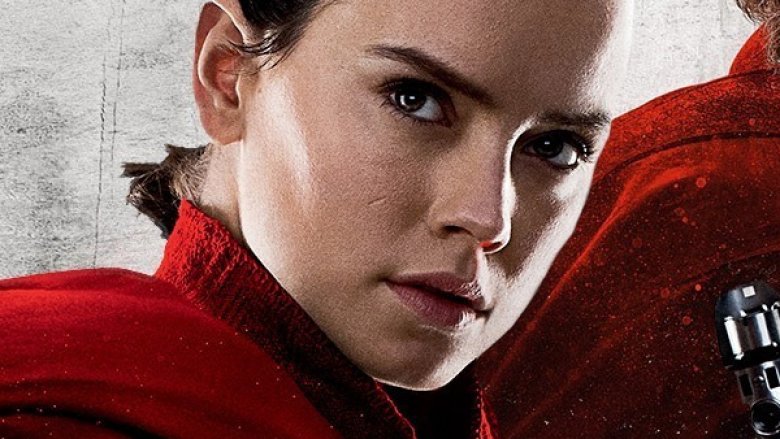 A picture says a thousand words, but the first word of a film arguably sets up the tone for everything that comes after it–which is precisely why Star Wars fans have been wondering how the forthcoming Last Jedi will begin. 
Thankfully for those inquisitive enthusiasts, the film's writer and director Rian Johnson revealed exactly that during a recent appearance on Jimmy Kimmel Live! There, Kimmel practically begged Johnson to give up even a small nugget of information about the movie, and though the filmmaker initially said Kimmel's "Jedi mind tricks" wouldn't work on him, he said he is allowed to unveil the first word said in The Last Jedi. 
"This I can do," Johnson said. "The first word is 'we're.'"
Johnson's reveal here follows the sequel trilogy tradition, as J.J. Abrams previously spilled the first word of The Force Awakens–"this"–during his own interview with Kimmel in 2015. 
Clearly, Johnson couldn't extrapolate on the meaning or the context of "we're," but certain looking back on Star Wars history may spark some educated guesses. The Star Wars films generally open on a scene centered around a ship, usually one that belongs to the antagonists, so "we're" likely isn't the first word Rey (Daisy Ridley) says to Luke Skywalker (Mark Hamill) on Ahch-To. And if The Last Jedi continues the trend of beginning with the baddies, we may see General Armitage Hux (Domhnall Gleeson) and Kylo Ren (Adam Driver) venturing back to Supreme Leader Snoke (Andy Serkis) or the First Order orchestrating some kind of attack on the Resistance's base on D'Qar. "We're" in those scenarios could be the start of any number of sentences, but at least we have a better idea of who they "we" in question could be. 
Of course, we'll just have to wait until Star Wars: The Last Jedi premieres in theaters on December 15 to know for sure.