Production On Queen Biopic Bohemian Rhapsody Halted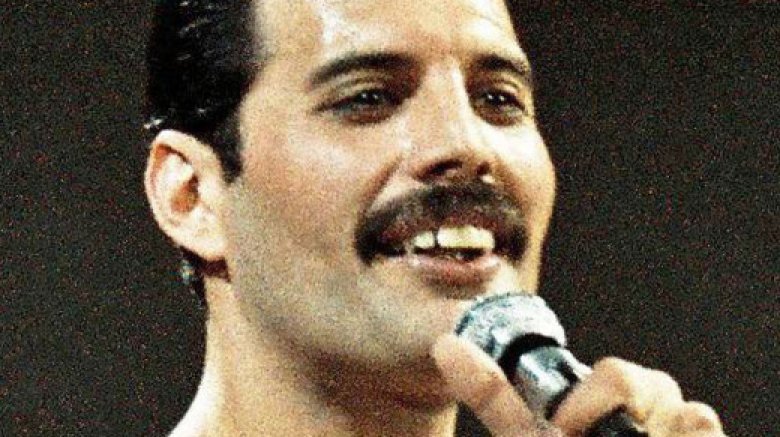 Sadly, this is the real life.
Per The Hollywood Reporter, 20th Century Fox has temporarily halted production on Bohemian Rhapsody, the upcoming Queen biopic starring Mr. Robot breakout Rami Malek as Freddie Mercury. The decision was down to the "unexpected unavailability" of the movie's director, Bryan Singer. 
Fox issued a statement addressing the situation: "Twentieth Century Fox Film has temporarily halted production on Bohemian Rhapsody due to the unexpected unavailability of Bryan Singer." 
An insider close to THR indicated that crew members "received force majeur letters" on Friday. A representative for Singer told the BBC that his absence is due to "a personal health matter concerning Bryan and his family" and that he "hopes to get back to work on the film soon after the holidays."
On the flip side, THR's sources state that Singer didn't return to the film's London set following the Thanksgiving holiday break, drumming up understandable concern from producers about how the film will move forward. According to the outlet, producers were "talking about potentially replacing him" after his no-show and that insiders have noted "Singer has repeatedly clashed with his star, Malek." It's also reported that an unnamed cinematographer stepped in and directed in Singer's stead during an unforeseen "non-showing."
Of course, this is all just speculation at this point, as Fox has not commented on the state of production beyond the fact that it is now at a standstill. However, this isn't the first instance in which Singer has vanished in the midst of a movie's production. He exhibited the same disappearing act while filming X-Men: Apocalypse and Superman Returns. 
Hopefully things are smooth sailing for the film once its production finally picks back up. It certainly seems to have the potential to be great, as evidenced by leading man Malek's praise of the project. The actor previously opened up about what it has been like playing such an iconic figure in Bohemian Rhapsody."Everyday [I've immersed myself in the world of Freddie Mercury] and it never feels like it's enough because those guys, each one of them, is this incredible artist on their own," Malek said. "Together, collectively, it is a phenomenon. Things like that don't happen. When they would lay tracks, the tape became clear because they were over dubbing things, they were coming up with new ideas all the time."
Joining Malek for the film are Joe Mazzello as Queen bass guitarist John "Deacy" Deacon, Gwimlym Lee as lead guitarist Brian May, Ben Hardy as drummer Roger Taylor, and Lucy Boynton as Mercury's friend and lover Mary Austin.
Bohemian Rhapsody is scheduled to arrive in theaters on December 25, 2018.