Avengers: Infinity War Will Be Released Early In Select Countries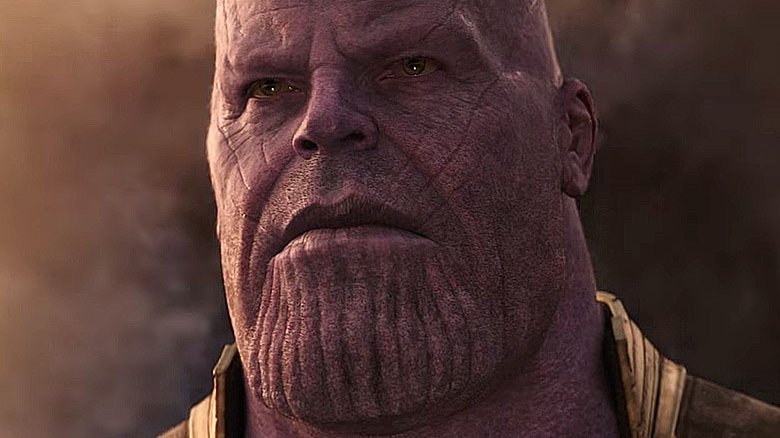 Marvel Entertainment
Marvel fans can barely wait to see Earth's Mightiest Heroes unite on the big screen, but for those comic book movie enthusiasts in certain countries, they'll get to witness the magic happen before everyone else. 
Disney and Marvel confirmed Friday (via Gadgets360) that Avengers: Infinity War will be released in India on April 27, 2018–an entire week ahead of its worldwide launch set for May 4. This continues on the trend established with the first Avengers film back in 2012, which debuted in India seven days prior to its opening in the United States. The 2015 follow-up Avengers: Age of Ultron also launched early. 
India joins a collection of countries that will get to see the cinematic showdown ahead of time. The list includes Bulgaria, Japan, Spain, Turkey, the UK, and Vietnam, with even more nations securing release dates prior to April 27. Viewers in Australia, France, Italy, Netherlands, New Zealand, and Sweden will get Avengers: Infinity War on April 25, and those in Brazil, Germany, Greece, Hungary, and Singapore can head to theaters to see the star-studded superhero romp on April 26. 
Directed by Joe and Anthony Russo, Avengers: Infinity War brings together a laundry list of Marvel stars such as Steve Rogers/Captain America (Chris Evans), Thor (Chris Hemsworth), Peter Quill/Star-Lord (Chris Pratt), Scott Lang/Ant-Man (Paul Rudd), and Stephen Strange/Doctor Strange (Benedict Cumberbatch), Bruce Banner/the Hulk (Mark Ruffalo), Peter Parker/Spider-Man (Tom Holland), Tony Stark/Iron Man (Robert Downey Jr.), and Natasha Romanoff/Black Widow (Scarlett Johansson). Other previously confirmed characters include Gamora (Zoe Saldana), Nebula (Karen Gillan), Groot (Vin Diesel), Rocket (Bradley Cooper), Drax (Dave Bautista), Mantis (Pom Klementieff), Bucky Barnes/the Winter Soldier (Sebastian Stan), T'Challa/Black Panther (Chadwick Boseman), Loki (Tom Hiddleston), Vision (Paul Bettany), Wanda Maximoff/Scarlet Witch (Elizabeth Olson), Sam Wilson/Falcon (Anthony Mackie), Clint Barton/Hawkeye (Jeremy Renner), The Collector (Benicio del Toro), James Rhodes/War Machine (Don Cheadle), Wong (Benedict Wong), Agent Maria Hill (Cobie Smulders). 
Here's the plot synopsis for the sure-to-be-epic film: "As the Avengers and their allies have continued to protect the world from threats too large for any one hero to handle, a new danger has emerged from the cosmic shadows: Thanos. A despot of intergalactic infamy, his goal is to collect all six Infinity Stones, artifacts of unimaginable power, and use them to inflict his twisted will on all of reality. Everything the Avengers have fought for has led up to this moment–the fate of Earth and existence itself has never been more uncertain."
Avengers: Infinity War will open stateside and around the globe on May 4, 2018.