Who Plays Ser Criston Cole On House Of The Dragon?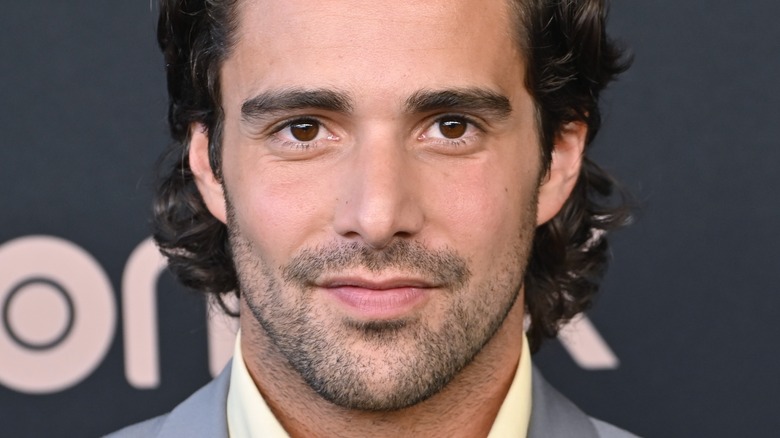 Featureflash Photo Agency/Shutterstock
Spoilers for "House of the Dragon" Season 1 episodes 1 and 2 to follow.
In HBO's "House of the Dragon," viewers are introduced to Ser Criston Cole, a knight in the court at King's Landing. Like his surname suggests, he's a knight of House Cole, a minor house from Dorne and a steward house to House Dondarrion.
So far, he's appeared in the first two episodes of "House of the Dragon." In episode 1, he competes at the Heir's Tournament. After defeating two members of House Baratheon, he competes against Daemon Targaryen (Matt Smith) in a joust. He unhorses Daemon, then defeats him in one-on-one combat while wielding a flail. After this, Princess Rhaenyra (Milly Alcock) grants him her favor by placing a wreath on his lance.
In "House of the Dragon" episode 2, set six months after the events of episode 1, Rhaenyra has Ser Criston appointed to the King's Guard–which is run by her uncle Daemon. Later, when King Viserys (Paddy Considine) sends an armed force to remove Daemon from occupying the House Targaryen's castle at Dragonstone, he selects Ser Criston to lead it.
As a character, Ser Criston is described as "solitary man," "one who doesn't come from this world [of King's Landing], this world of excess, and this world of greed and money" (via Variety).
Here's everything you need to know about the actor who plays Ser Criston, Fabien Frankel.
Ser Criston Cole is Fabien Frankel's breakout role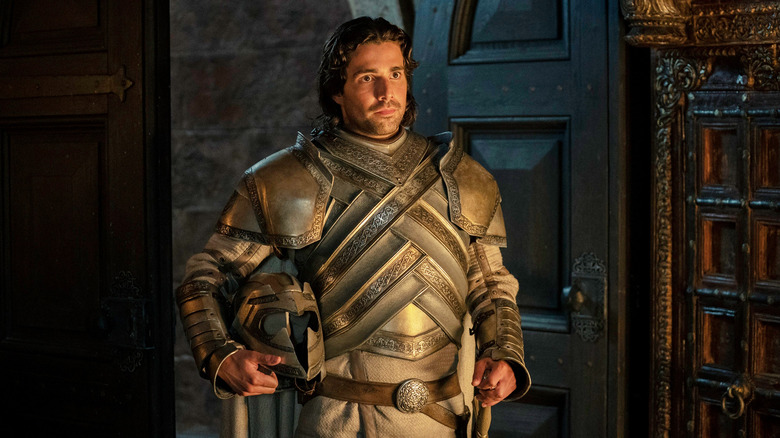 HBO Max
Fabien Frankel hails from London and was born in 1994. Ser Criston is his second role that aired on American television, and his fifth credited screen role.
After graduating from the London Academy of Music and Dramatic Art in 2017, Frankel started out working in theater. His first ever onscreen role was a small part in the 2019 romantic dramedy Last Christmas, which also starred "Game of Thrones" alum Emilia Clarke. (Most of his scenes were cut).
Frankel followed that up with a role in the 2019 pilot "NYPD Blue," a revival of the classic police procedural series that ran from 1993 to 2005. He played Theo Sipowicz, son of Andy Sipowicz (Dennis Franz), a role that was originally played by Austin Majors.
Frankel had a supporting role in the 2021 BBC One series "The Serpent," which tells the story of the serial killer who terrorized 1970's Thailand, Charles Sobhraj (Tahar Rahim). He plays Dominique Rennelleau, one of Sobhraj's surviving victims (via IMDb). 
Fabien Frankel is slated to appear in all ten episodes of Season 1 of "House of the Dragon." If you've read the source material, "Fire and Blood," you know that Ser Criston plays an important role in the events to come. If you haven't, we won't spoil it for you.