Rashida Jones And Kerry Washington Team For Goldie Vance Movie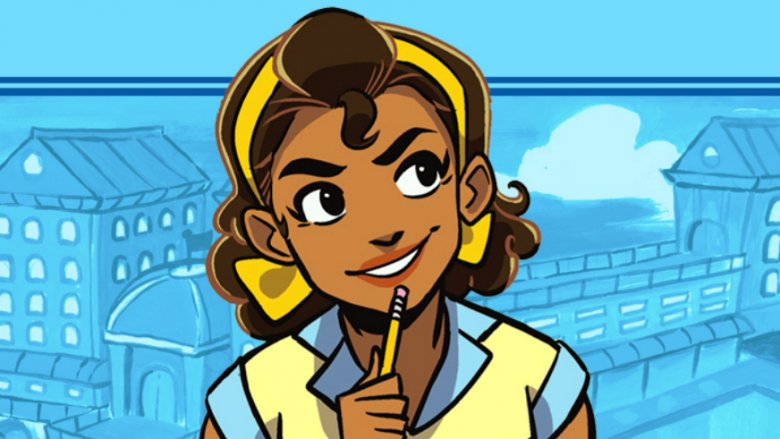 BOOM! Studios
Goldie Vance is coming to the big screen with help from some high-profile friends.
According to The Hollywood Reporter, 20th Century Fox is developing a potential family film franchise based on the Boom! Studios graphic novel series. Kerry Washington (Scandal, Django Unchained) will produce through her Simpson Street production company and Rashida Jones (Angie Tribeca, Parks and Recreation) will adapt the story and direct.
Created by Eisner-winning writer Hope Larson (Batgirl) and artist Brittney Williams (Patsy Walker), Goldie Vance follows a precocious 16 year-old who hopes to become the in-house detective at a historical Miami resort. But she ends up uncovering an international crime ring and gets tangled up in danger she never could've imagined.
"I'm ecstatic to be collaborating with Rashida and Boom! Studios on telling this story," Washington said in a statement. "Fox is the perfect home for this project. Goldie Vance will steal your heart. She's already stolen mine!"
Meanwhile, Jones has been turning her attention behind the camera in recent years. She wrote the 2012 romantic comedy Celeste and Jesse Forever and a season 3 episode of the Netflix series Black Mirror. She's also an executive producer on the TNT dramedy Claws and was attached to write Toy Story 4 before she recently stepped down.
"Goldie is exactly the kind of fearless, curious and funny heroine we need right now," Jones said.