The Sons Of Anarchy Character Fans Think Deserves More Hype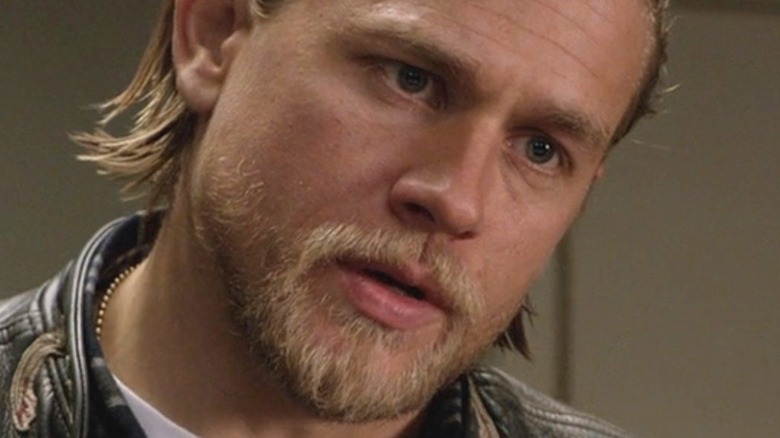 FX
Even if one has never seen a single episode of FX's "Sons of Anarchy," they've probably at least heard of the core cast members. Many of the main plotlines center on Jax Teller (Charlie Hunnam), the interference of his mother Gemma Teller Morrow (Katey Sagal) in SAMCRO, and his tumultuous relationship with stepfather and club president Clay Morrow (Ron Perlman).
However, there's much more to "Sons of Anarchy" than this trio. From Jax's fellow outlaw bikers to rival gangs to fierce women like Tara Knowles (Maggie Siff) and Wendy Case (Drea de Matteo), the hit series boasts quite the impressive lineup of memorable characters.
According to the show's casting director Wendy O'Brien, creator Kurt Sutter put much effort into giving every single person featured a unique presence. She said, "Each character that Kurt wrote was a very specific feel, a very specific vibe. They had to be believable on a bike, believable as potentially a lethal person, but at the same time bring something likable and watchable."
Despite the work that Sutter put into each character, some are more popular with audiences than others, as is the case with television fandoms. However, there's one in particular who deserves more hype than he's gotten, according to some fans.
SoA fans think Jimmy Smits' portrayal of Nero deserves more hype
Nero Padilla (Jimmy Smits), who operates an escort agency, may not make his "Sons of Anarchy" debut until Season 5, but he certainly made an impact on many fans during his short tenure on the show. As the unlikely love interest of Gemma (she usually goes for SAMCRO presidents), Nero attempts to prevent Jax from killing her, but to no avail. In the end, after Jax decides to meet Mr. Mayhem, Nero leaves Charming with Wendy and Jax's kids to begin a new life.
On Reddit, many fans praised Smits for his portrayal of Nero. U/Prior_Refrigerator37 said, "There were so many characters who played their role so well. But Jimmy [Smits] played Nero the best anyone could. His character was so well written and Jimmy brought it over the top with immaculate acting. Gemma truly did not deserve this man." In particular, viewers praised Smits for showing deep emotion in Season 7, when Jax calls to inform him that Gemma killed Tara. With Gemma standing right next to him, Nero breaks down crying. "His acting in that scene itself deserves an Oscar," said the user.
A number of fans were in agreement that Nero is a standout character on the show. U/RandomTask727 said, "Nero was one of my favorites as well. It was heartbreaking that all he wanted to do was get out of that life and Gemma and Jax dragged him back in. I'm glad he got away from it all in the end." U/AmberWaves80 added, "He was such [a great] character from the get go. The acting was phenomenal."
SoA's creator knew Jimmy Smits could handle the phone call scene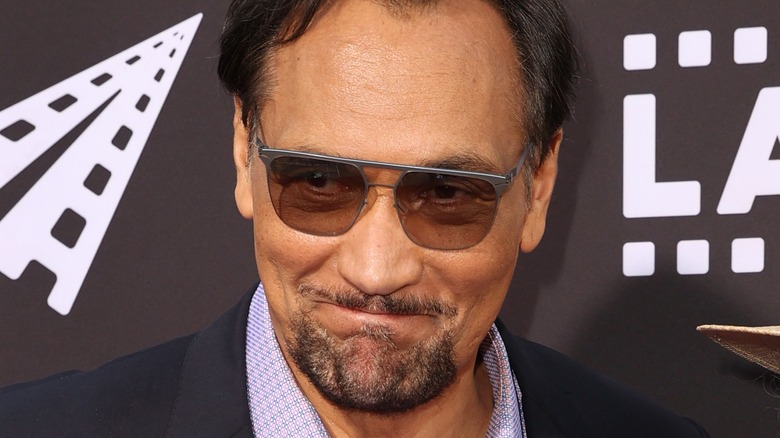 Kevin Winter/Getty Images
Some of Jimmy Smits' best acting is featured in Season 7, Episode 11 ("Suits of Woe"), when Jax breaks the news that Gemma murdered Tara. In fact, this emotional moment includes something that creator Kurt Sutter wouldn't give to just any actor. As Jax delivers the heartbreaking news, audiences don't actually hear what he's saying. Rather, it's known based on the devastation playing out on Nero's face.
In an interview with EW, episode director Peter Weller, who also portrays Barosky on the show, said, "Kurt said as a tone note that he would rarely give an actor a beat where we don't hear what he's hearing, so it's all played on his face, but he would definitely give that to Jimmy Smits because Jimmy Smits is unbelievable."
In this scene, Smits revealed in an interview with Showbiz Junkies that the filming process was actually very stressful. Since it was toward the end of the day, Smits feared he'd have to exude those emotions a second day. As for his ability to react to a silent phone call, Smits said it helped "just knowing that I could be emotionally full with all of the information that I've had about these particular characters and knowing that when I looked in Katey's eyes and she looked at my eyes that it would resonate emotionally."