37% Of MCU Fans Are Most Excited For This Marvel Phase 6 Movie - Looper Survey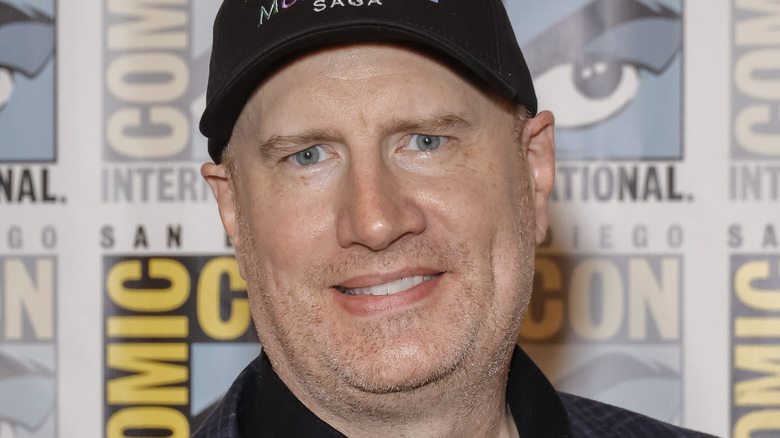 Frazer Harrison/Getty Images
Kevin Feige dropped a bombshell at San Diego Comic-Con 2022 when he went way past the Phase 5 movie announcement and showcased what's to come after. Forget the news of "Daredevil: Reborn" and "Thunderbolts," as the Phase 6 reveals of "Fantastic Four," "Avengers: The Kang Dynasty," and "Avengers: Secret Wars" knocked everyone's socks off. 
Rounding out what's officially known as "The Multiverse Saga," the three new movies are probably the most-anticipated future MCU projects at this time. "Avengers: Secret Wars" will be the last film of "The Multiverse Saga," with a premiere date of November 7, 2025. "Fantastic Four" will be the second project of Phase 6, dropping on November 9, 2024, and "Avengers: The Kang Dynasty" lands in-between with a release date of May 2, 2025. There are also eight unknown projects in Phase 6 which have yet to be named. This will include more movies and Disney+ series.
We wanted to know which of the three official Phase 6 movies MCU fans were looking forward to the most, so we put it to a vote. The overwhelming winner might surprise you.
MCU fans are most excited for Fantastic Four in Phase 6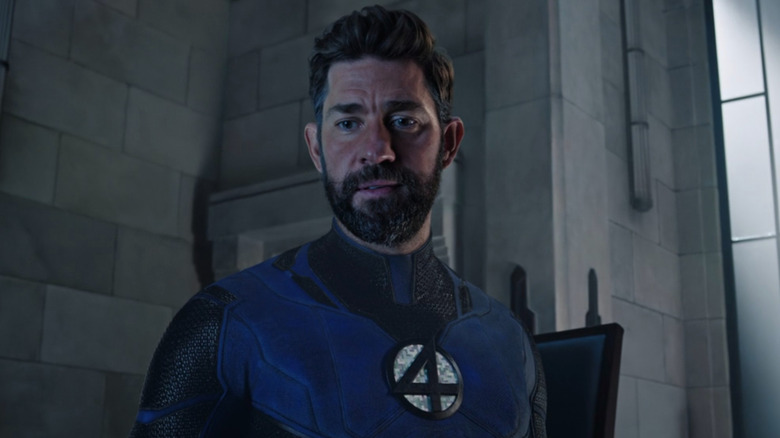 Marvel Studios/Disney
Over 600 United States residents took our survey on the most-anticipated Phase 6 project, and landing in the number one spot is "Fantastic Four," with 37.68% of the vote. As impressive as "Avengers" films have been in the past, a majority of the MCU fans we polled have revealed they are looking forward to the foursome's movie more than the upcoming team-ups. This is one of those outcomes that's both surprising and not surprising, but more the latter because Marvel Comics fans are desperate for a "Fantastic Four" adaptation that isn't a total stinker. 2005's "Fantastic Four" with Jessica Alba and Chris Evans received a 28% rating on Rotten Tomatoes, with its "Rise of the Silver Surfer" sequel earning a 37% critic score.
2015's "Fantastic Four" reboot was a dumpster fire, to say the least, earning an abysmal 9% critic score on the aggregator site. Moviegoers weren't impressed either, giving it an 18% audience score. Basically, we're due for a stellar "Fantastic Four" film, especially now that Disney and Marvel Studios have control of the superhero team. Hopefully, Kevin Feige goes extra hard on this upcoming film, as a fourth "Fantastic Four" bomb would be an utter disappointment.
Both upcoming Avengers films have a lot of support from fans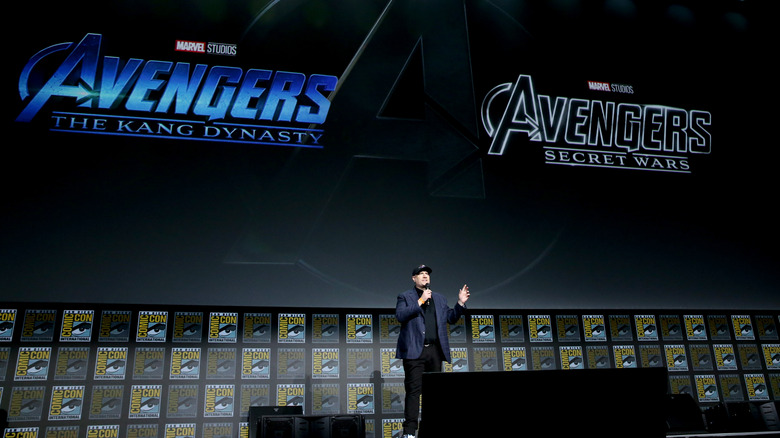 Jesse Grant/Getty Images
Landing in the number two spot in our survey is "Avengers: Secret Wars," with 31.72% of respondents choosing it as their most-anticipated Phase 6 flick. "Secret Wars" has long been rumored as an MCU film, as it's an extraordinary event in Marvel Comics. Our guess is the upcoming Phase 6 movie will follow the 2015 "Secret Wars" run, which sees the universes ripped apart by incursions come together to form Battleworld. Basically, the multiverse collapses, the realities that survived are thrown together, and inevitable fighting ensues. With Phases 4-6 making up "The Multiverse Saga," we can expect "Secret Wars" to hopefully restore what's been destroyed up until that point.
Last in our poll is "Avengers: The Kang Dynasty," with 30.42% of the vote. It might technically be in last place, but the fifth "Avengers" film still had a solid showing in our survey, barely falling behind "Secret Wars." If it's not evident by the title, this movie will be all about Kang (Jonathan Majors), who we met in "Loki" and will serve as the main villain in the upcoming "Ant-Man and the Wasp: Quantumania." We expect the conqueror to do just that, tearing up the multiverse in the process. Kang is undoubtedly the big bad of "The Multiverse Saga," which leaves the door open for Doctor Doom to shake things up in Phase 7 and beyond.