Hayley Atwell To Return As Peggy Carter In New Episode Of Avengers: Secret Wars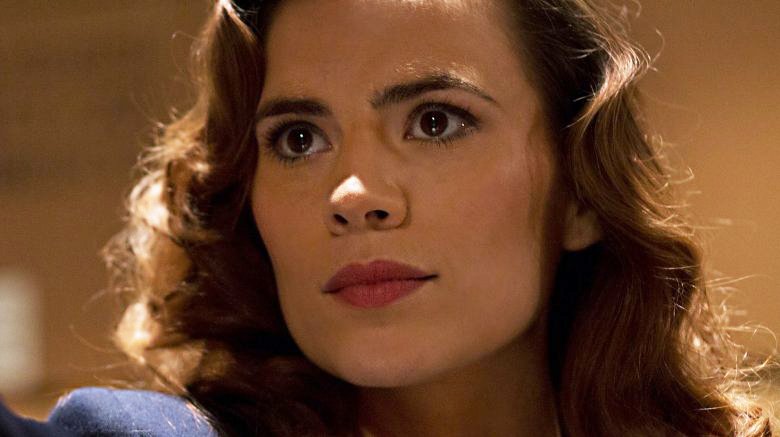 Those still reeling from the unceremonious cancelation of Agent Carter may find relief here. 
Marvel has confirmed that actress Hayley Atwell will return to her role as Agent Peggy Carter for a new episode of the animated series Avengers: Secret Wars (via ScreenRant). 
The news came bundled in a description for the upcoming episode, entitled "New Year's Resolution," which sees Peggy and Howard Stark (voiced by Stephen Collins) joining forces with Tony Stark/Iron Man (voiced by Mick Wingert) and Steve Rogers/Captain America (Roger Craig Smith) in an attempt to save the time stream from the wicked Kang the Conqueror (Steve Blum). 
Having Peggy pop up in the series will certainly create an interesting dynamic amongst the heroes, particularly Steve, as Peggy is his love interest. Fans have bore witness to their heart-wrenching relationship throughout the Marvel Cinematic Universe, and have long yearned for Atwell to appear on the silver screen once more–a desire that has only grown since the character's solo series Agent Carter got the ax in March of 2016. Atwell actually met with Marvel earlier this year, which sparked up speculation that she was signing on for another MCU installment, but it appears that the assembly was for this project. 
As for where Atwell's voice role in Avengers: Secret Wars could take her moving forward, the British actress previously told IGN at the Television Critics Association press tour over the summer that she is interested in making a Peggy Carter standalone movie. "I'd love to see [Peggy] more in films," she said. "I'd love to see her in her own film. And if we can keep evolving it so that she does new things so that I can surprise myself and she can keep surprising me then I'd love to do it."
Atwell continued, stating, "I feel very privileged to be part of something that people really love and that entertains them. But also, you're going to these conventions and meeting people who've named their son Carter and people who have a tattoo of 'I Know My Value,' the tagline. She's a force of good and there are a lot of social media sites where girls and guys have come together and become good friends on an international scale because of their belief in some of the values that Peggy talks about. And that provides them with a different connection that a family situation or school situation that they don't really feel they have a place in. That's really cool to me. So I'm very happy to be a part of that world and keep that going."
For now, it seems that fans will be pleased to have Atwell's Peggy back in any form they can get her. 
Avengers: Secret Wars, which is actually the fourth-season name of the show Avengers Assemble, features a voice cast of Fred Tatasciore as Hulk, Travis Willingham as Thor, Troy Baker as Hawkeye, Bumper Robinson as Falcon, Laura Bailey as Black Widow and Gamora, David Kaye as J.A.R.V.I.S., Liam O'Brien as Red Skull, Jennifer Hale as F.R.I.D.A.Y., James Mathis III as Black Panther, Grant George as Ant-Man, Charlie Adler as M.O.D.O.K., Chi McBride as Nick Fury, Jim Meskimen as Ultron, Grey DeLisle as Captain Marvel, and many more.
The "New Year's Resolution" episode of Avengers: Secret Wars premieres this Sunday, December 3 at 8:30 a.m. ET on Disney XD.