The One Witness In She-Hulk Episode 3 Who Means More Than You Might Think
Marvel Studios/Disney+
Contains spoilers for "She-Hulk: Attorney at Law" Episode 3
Though Jennifer Walters (Tatiana Maslany) states that "She-Hulk: Attorney at Law" is first and foremost a lawyer show in the very first episode, Episode 3 is where law stuff is finally the sole focus of the episode. With She-Hulk's origin story and employment drama now safely out of the way, the Disney+ show is free to explore no fewer than two different legal plots: A court case involving Dennis Bukowski (Drew Matthews) getting duped by a shape-shifting light elf called Runa (Peg O'Keef), and the parole hearing of Emil "Abomination" Blonsky (Tim Roth). The former is responsible for the biggest celebrity cameo in the series so far, as we discover that Runa imitated Megan Thee Stallion to rip Dennis off — and the artist herself later makes a cameo appearance as Jen's newest client.
This should count as a pretty cool professional win for Jen ... as well as the Marvel Cinematic Universe, since it looks like Megan Thee Stallion is now officially a part of it. However, the parole hearing plot gives viewers another, far more subdued cameo, which even the most hardcore MCU fans might not have spotted during the initial viewing. What could be the Easter egg the hearing scenes hide? Let's take a look at the witness in "She-Hulk: Attorney at Law" Episode 3 who means more than you might think.
She-Hulk Episode 3 features a surprising tribute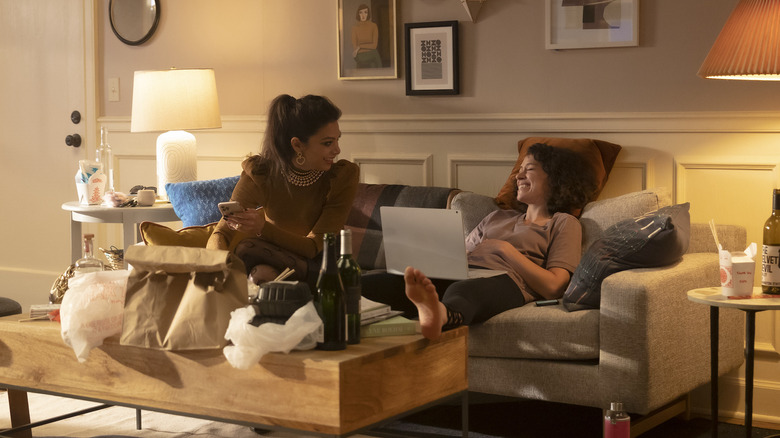 Marvel Studios/Disney+
It's no secret that MCU movies are full of cool Easter eggs, and some of them are so elaborate that they weren't discovered until years later. Therefore, it's hardly a surprise that an episode that's full of swift cuts and rapid-fire jokes might contain something extra for the fans. It might surprise you, however, just how deep a cut one particular witness in "She-Hulk: Attorney at Law" Episode 3 is.
Before Wong (Benedict Wong) enters the scene, Jen summons numerous witnesses from Blonsky's prison to demonstrate what a changed man her client is. Among these highly pro-Blonsky witnesses is the prison librarian, who testifies that the artist formerly known as Abomination has such a positive effect on his surroundings that the other prisoners have actually started experimenting with toilet kombucha instead of toilet wine. 
This fun offhand joke serves to prove what an upstanding citizen Blonsky has become. However, a blink-and-you-miss it shot of the full list of witnesses and their names shows that the librarian herself appears to be a very well-concealed tribute to a certain crew member.
The librarian's name is a nod to the show's production supervisor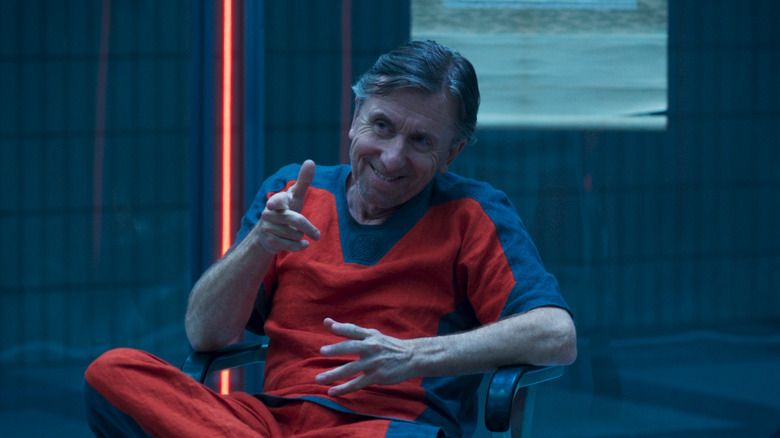 Marvel Studios/Disney+
The librarian's name is Amy Chance, which just so happens to be the name of the show's production supervisor. The real-life Chance has worked in the TV industry in various production roles for quite a while. She joined the Marvel Cinematic Universe as a production supervisor for the Disney+ show "Loki," and works in the same capacity in "She-Hulk: Attorney at Law," as well. Before her small-screen MCU work, Chance honed her skills as the production supervisor of "Dynasty," and as a production coordinator for "The Vampire Diaries" — along with well over 100 other projects, the first of which dates all the way back to 1993. 
As you'd expect from anyone who works on a MCU project — let alone multiple MCU projects — Chance is clearly a seasoned professional. As the name-drop in "She-Hulk: Attorney at Law" Episode 3 suggests, the powers that be seem to be pretty satisfied with her work, too, so fans shouldn't be surprised if her name turns up in the credits of high-profile shows in the future, as well.