Superhero Voice Actors Teaming For All-Star Animated Series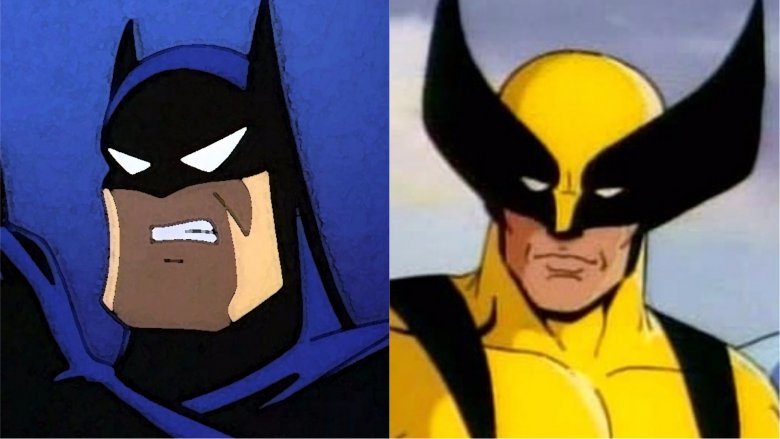 We've already seen what Batman can do with the rest of the Justice League, but imagine what he'd be capable of with Wolverine and one of the Teenage Mutant Ninja Turtles. 
There's a new animated series in the works and although we won't see those actual characters together, we'll hear the voices that brought them to TV in the '90s. 
According to The Hollywood Reporter, Rob Paulsen, the voice actor who played Raphael on Teenage Mutant Ninja Turtles, has assembled an all-star team for The Gang's All Here. The talent includes longtime Batman voice actor Kevin Conroy; Cal Dodd, known for playing Wolverine on X-Men: The Animated Series; and Andrea Romano, who directed for Batman: The Animated Series.
The Gang's All Here is about a group of animal actors trying to make their way in the entertainment industry. This won't be for kids, though.
Paulsen will play Patches, a warthog with a voice like Christopher Walken. Conroy will voice two animals: a bear named Frances who's a lot like Frasier Crane, and a superhero dog named Barkley. Dodd will voice a Sylvester Stallone-inspired pig commando named Sargent Snout and another character that is literally a wolverine. And Romano will play Meryl, a cat sidekick to Conroy's Barkley.
The idea came from Byron Burton, a contributor to The Hollywood Reporter who approached Paulsen with the concept at a fan convention earlier this year. "Byron was very persistent and said, 'I'm going to get ahold of Kevin and I'm going to get ahold of Andrea,' and he did," Paulsen said.
There's no home for the series yet, but Paulsen said a lot of the executives being pitched grew up with the shows the voice actors were a part of. "When you meet people to whom you are pitching these things, they get the Comic-Con culture," he said.
We'll keep you posted when we hear more.