The Office Almost Cut This Comical Conference Room Scene From The Show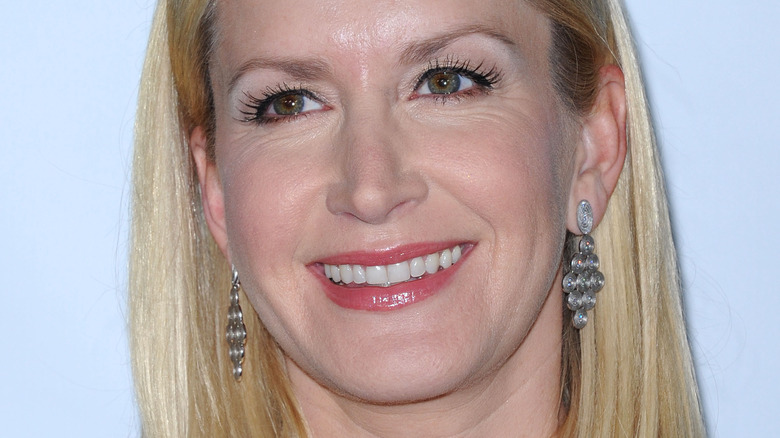 DFree/Shutterstock
"The Office" was hitting its peak at the top of Season 4. The epic slate began with four two-part episodes: "Fun Run," "Dunder Mifflin Infinity," "Launch Party," and "Money." Later in the season came the ultimate hilarious cringe-watch, "Dinner Party," and IMDb viewers rank the Season 4 finale, "Goodbye, Toby," as the 10th best episode of the entire series; "Dinner Party" is the 5th.
One of the funniest conference room scenes in the entire nine-season run of "The Office" came in Season 4, Episode 8, "Money Part 2." Michael (Steve Carell), who already annoyed his new boss and former temp Ryan (B.J. Novak) with his unpreparedness, interrupted him to correct his use of the word "whomever," which sparked a rapid-fire debate on grammar and usage with the expected deviations.
The scene shows off the impeccable comedic timing of the still-gelling cast. Among 16 cuts in 32 seconds, Creed (Creed Bratton) says it is "a made-up word used to trick students." Andy Bernard (Ed Helms) is pompous and incorrect, and Oscar (Oscar Nunez) says he's not sure, prompting a racist aside from Michael. Kevin Malone (Brian Baumgartner) chastises the group for not showing up to his band's gig, and Kelly (Mindy Kaling) uses the meeting to try and make her ex Ryan jealous. But why did this iconic and hilarious scene almost get cut?
The scene helped Paul Lieberstein earn an Emmy nomination but was almost cut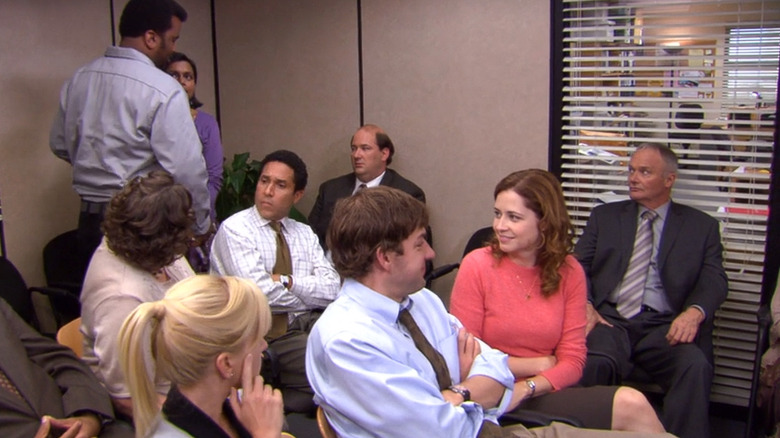 NBC
In the second half of their recap of the two-episode "Money" arc, "Office Ladies," Jenna Fischer told co-host Angela Kinsey that writer Paul Lieberstein told her he had to fight to keep the scene in. "There was a lot of pressure on him to cut that runner. And he really felt like it should stay in. And he's really glad he did, because that's the clip they ended up playing at the SAG Awards when we were nominated that year." Lieberstein also earned an Emmy nomination for Outstanding Directing for the episode.
Kinsey said choices like that are what made "The Office" special. "I just feel like these kind of scenes were never allowed to breathe on other shows. They would succumb to network pressure or whatever. And this huge long scene where we talk about whomever and whoever, it just wouldn't have happened on another show. I believe that." Lieberstein and fans of "The Office" are both grateful the scene made it to air.