The Only Roles In Which Britney Spears Didn't Play A Version Of Herself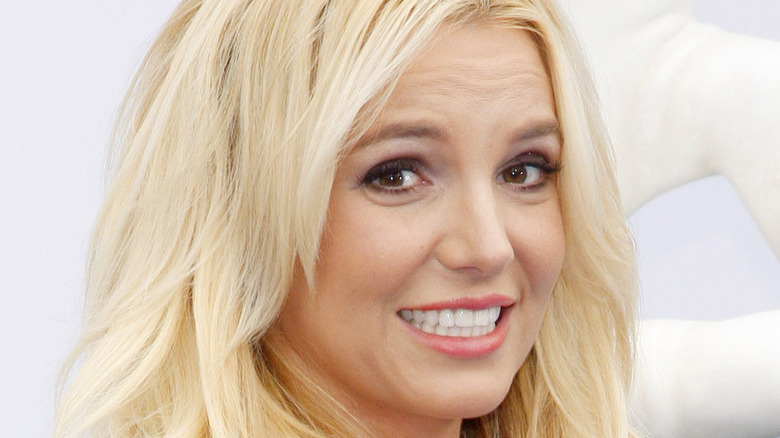 Tinseltown/Shutterstock
When you hit the level of pop stardom that Britney Spears has throughout her sometimes tragic life, it can be difficult for the public to see you as anything but the superstar you are on the stage, in the recording studio, and in music videos. That means that it's rare for pop stars to make a successful transition into acting, where the ability to disappear into other characters is a big asset.
Spears has dabbled in acting a few times over the years, but most of her performances have been as herself in cameo roles or guest appearances. However, she has had the chance to play a few characters not named Britney Spears in her forays through film and TV, and if you're interested in her career as an actor, they're a minor but essential part of her body of work. Here's a rundown of those roles so you can know where to start, or to help refresh your memory of some films and TV shows you might have forgotten about.
Most but not all of her acting work has been in the role of herself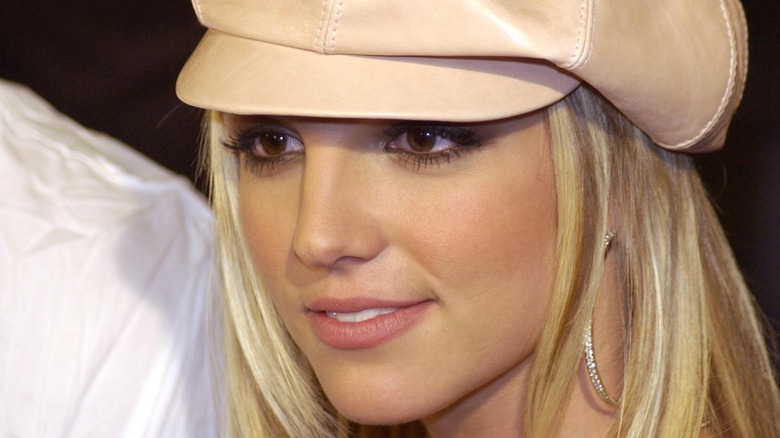 Jaguar PS/Shutterstock
A quick look at the Britney Spears filmography on IMDb will show that the bulk of her TV and movie acting credits are in the role she was born to play: herself. But she has played other characters in a handful of projects, starting with the 2001 sports action comedy "Longshot," produced by pop impresario Lou Pearlman, who briefly managed Spears during the early part of her music career. Pearlman appears to have called in all his celebrity favors to populate the film with cameos, as Spears is joined in the role of "Flight Attendant" by famous faces like Dwayne "The Rock" Johnson, Erik Estrada, Kenny Rogers, and all the members of N*SYNC. Spears also joined a host of other celebrities in voicing characters in two animated Christmas films: 1999's "Hooves of Fire" and 2002's "Robbie the Reindeer in Legend of the Lost Tribe," voicing the reindeer Donner in both shorts.
Spears's proper big screen debut came the following year, with 2002's "Crossroads." Spears plays Lucy, a teenager who finds herself on a great American road trip with friends played by Zoe Saldana and Taryn Manning. While Lucy eventually takes up a music career and seems to share some similarities with Spears herself, it does count as a separate character for our purposes.
The pop star's other two acting roles of note were on two popular sitcoms. She played Amber-Louise, the unwanted co-host of Jack's (Sean Hayes) revamped talk show, on a 2006 episode of "Will & Grace" entitled "Buy, Buy Baby." She made another guest appearance on two episodes of "How I Met Your Mother" in the role of Abby, one of Barney's (Neil Patrick Harris) old conquests who takes her revenge.