The Neighborhood Season 5 - What We Know So Far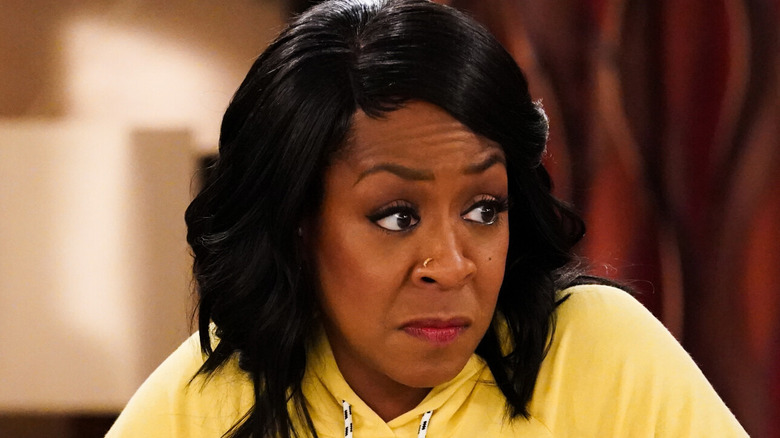 Gaye Ann Bruno/CBS
When it comes to comfort viewing, few things hit the spot quite like a good sitcom. While shows of this ilk can vary in style and genre, some of the funniest sitcoms in TV history center around regular families dealing with everyday problems that most viewers can relate to. CBS' "The Neighborhood" has perfected this formula, and the next season can't come soon enough.
Created by Jim Reynolds, "The Neighborhood" mines laughs from the hijinx that occurs when a white Midwestern family moves into a predominantly Black neighborhood in Pasadena, California. However, despite the cultural differences between the family and their new neighbors, an unlikely friendship blossoms between Calvin Butler (Cedric the Entertainer) and Dave Johnson (Max Greenfield), as well as their respective family members.
"The Neighborhood" has enjoyed a steady viewership on CBS over the past four seasons (per TV Series Finale). As such, the sitcom has been renewed for a fifth installment, which premiered on September 19, 2022.
What is The Neighborhood Season 5 about and who is in the cast?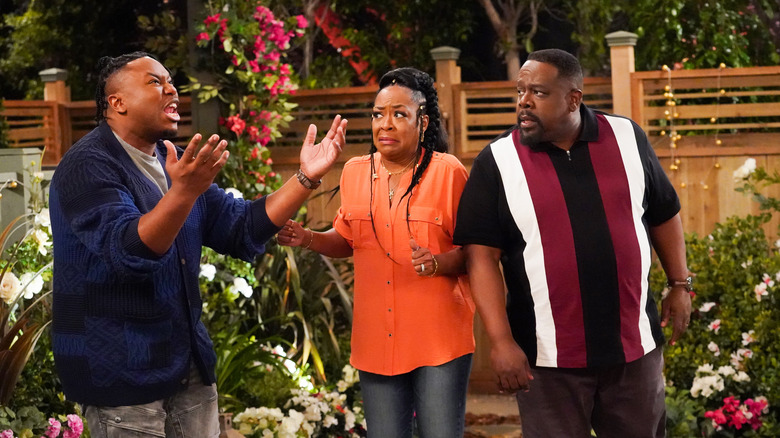 Gaye Ann Bruno/CBS
If the Season 4 finale is anything to go by, fans can expect some romance in "The Neighborhood" Season 5. The previous episode saw Marty (Marcel Spears) preparing to propose to Necie (Chelsea Harris), though he may have been a little overconfident, according to Spears (per TV Insider). Still, assuming that Marty gets the answers he wants, Season 5 could bring some wedding bells to "The Neighborhood."
Furthermore, all of the main players will star in the fifth season of the show, including Cedric the Entertainer, Tichina Arnold, Max Greenfield, and Beth Behrs.
New showrunners have boarded The Neighborhood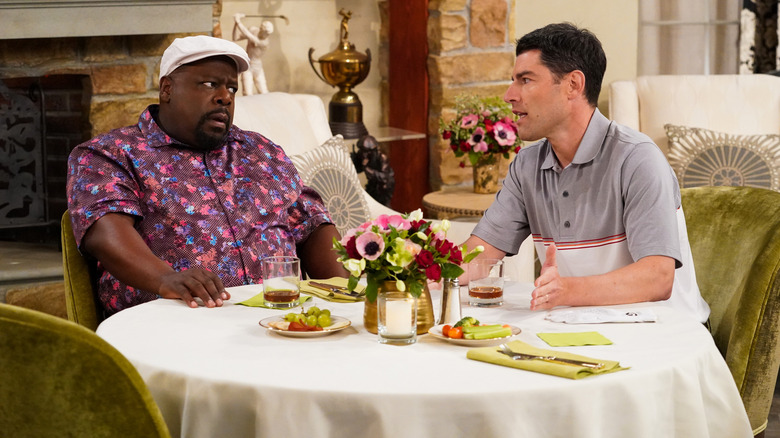 Gaye Ann Bruno/CBS
Season 5 will see some changes introduced to "The Neighborhood." While the usual cast members are all expected to return, they will be overseen by new creators. According to Deadline, Bill Martin and Mike Schiff have replaced Meg DeLoatch as the showrunners for the upcoming season, which will see them reunite with Cedric the Entertainer after producing a sitcom he worked on in the past.
"The Neighborhood" star couldn't be more thrilled with the appointment of the new showrunners either. "I'm excited to have Martin & Schiff rocking with me on the fifth season of 'The Neighborhood.' We worked together on my show 'The Soul Man' and let's just say we are a formidable three-man pick-up squad in the world of sitcoms," Cedric told Deadline. "I look forward to a fun, funny season."
It remains to be seen how the new showrunners will fare on "The Neighborhood," but it's reassuring to know that one of the main cast members approves of their arrival.