The Real Reason Chris Pratt Decided To Take On The Role Of James Reece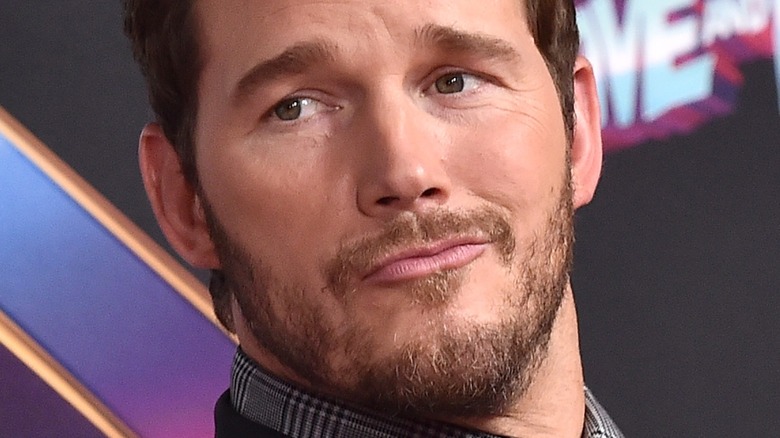 DFree/Shutterstock
Chris Pratt as Navy Seal James Reece in "The Terminal List" is another memorable character the talented Hollywood player can add to his impressive work history. Over the years, Pratt has had an interesting journey filled with intriguing supporting roles before becoming the lovable goofball Andy Dwyer on "Parks and Recreation." His hard work has paid off, as it's no secret he has entertained audiences with some truly exceptional performances. The formerly designated funnyman has evolved into quite the action star with a resumé boasting a plethora of titles showcasing his excellence in the pulse-pounding genre with credits including "The Tomorrow War," "Zero Dark Thirty," the "Guardians of the Galaxy" films, and the "Jurassic World" franchise.
But the prolific actor continues to excel on the small screen as well. While some entries the star has been a part of have been better than others, one that truly stands out as a popular endeavor is "The Terminal List." Even though some fans are divided about the Amazon Prime series based on the Jack Carr novels, the title was the number one show on Amazon's Top Ten list within the first few weeks of its debut (via Decider). According to Variety, the series landed in the top 3 on the Nielsen charts, with over a billion minutes viewed across all eight entries. It seems Pratt is yet again part of another hit series, and he revealed why he chose the role of Lieutenant Commander James Reece in "The Terminal List."
Chris Pratt took on the challenge of playing James Reece to defy expecations
Like most actors, Chris Pratt usually has great results when he strongly connects to the project. While discussing the series in an interview with JoBlo Celebrities (via YouTube), he revealed he is a big follower of titles within the action thriller genre and a big fan of the source material. In terms of his reasoning for taking the part, he said, "I chose it for a multitude of reasons but mostly, my affinity for the community and an opportunity to shoot something in California, in Los Angeles." Pratt went on to say, "And I knew it would be a challenge unlike anything I've done before, so I'm always looking for an opportunity to grow and sort of, you know, defy expectations and surprise people a little bit."
If the mission was to shock viewers with a next-level performance, he definitely completed that objective. The series has an incredibly impressive audience score on Rotten Tomatoes, and despite being panned by most critics, certain reviewers saw fit to give ample credit to Pratt's performance. Jim Schembri wrote, "It's another marker of how successfully Chris Pratt has evolved from being the klutz on "Parks and Recreation" to a credible action hero." M.N. Miller from Ready Steady Cut wrote, "Pratt carries "The Terminal List" with a surprising amount of depth and touching resonance on top of the high-octane action scenes." Out of all the personalities he has taken on, there is no denying fans heavily revere Pratt's elite execution as Lieutenant Commander James Reece.