Whatever Happened To Craig From Malcolm In The Middle?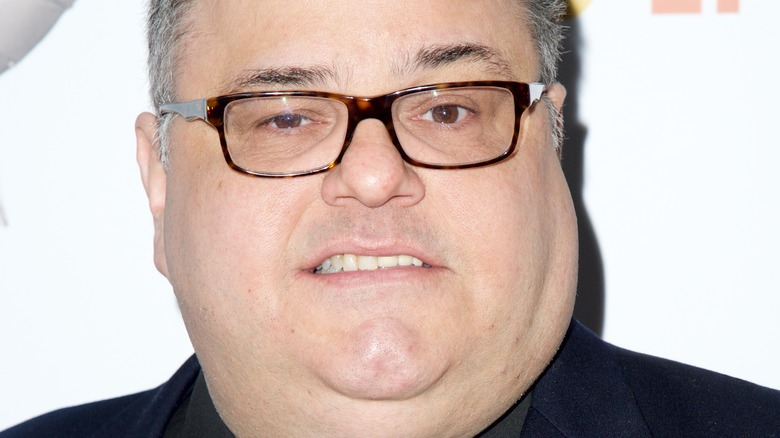 Earl Gibson Iii/Getty Images
The hit Fox network show "Malcolm in the Middle" had a fair number of familiar faces that would periodically appear along with the show's stars. The series featured guest stars and semi-regulars that included everyone from Bea Arthur to Terry Bradshaw (per IMDb). And who could forget the 12 appearances of famed actor Cloris Leachman, who played the grouchy and venomous mother of Lois, Ida Welker?
Craig Feldspar was one such character that, despite not being a main star, was able to steal many of the scenes he was cast in. Played by David Anthony Higgins, Craig was a Lucky Aide co-worker of Lois who appeared in 39 episodes throughout the show's run. His spineless and irritating personality makes him disliked by others, compounded by his fairly obvious obsession with Lois. Sometimes cringy, but usually hilarious, the show's plotlines involving the pesty Feldspar might have hit its peak when it's revealed that he keeps a box of photos of Lois under his bed, next to a box with two dolls resembling Craig and Lois.
But the role of Craig Feldspar was not Higgins' first memorable role on television, nor would it be his last foray into the homes of viewers. Since the finale of "Malcolm in the Middle" in 2006, Higgins has found himself immersed in numerous projects, both on-screen and off.
David Anthony Higgins recently co-starred in a CBS sitcom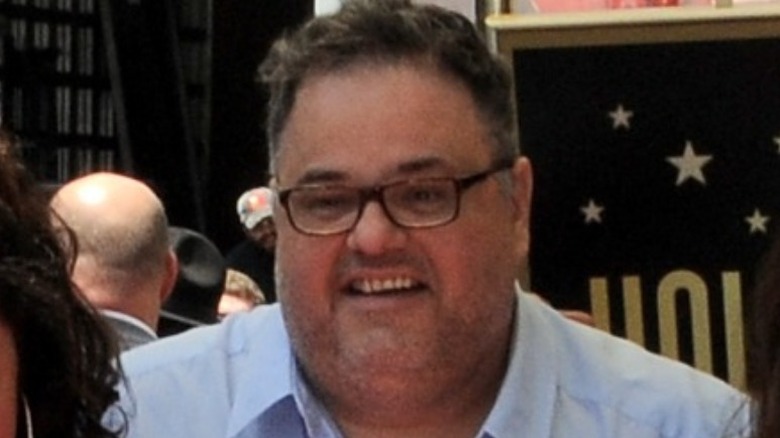 Albert L. Ortega/Getty Images
David Anthony Higgins began his screen career in 1987 with a small role in the film "Hiding Out" (per IMDb). After several years of bit parts in movies and minor television appearances, Higgins landed a role co-starring as Farrell in the 1990s ABC sitcom "Ellen." A staple of the show, Higgins appeared in nearly every episode of its five-season run.
After the conclusion of "Ellen," Higgins had his own sitcom, the short-lived "The Army Show," lasting 13 episodes. But he was soon cast in "Malcolm in the Middle," keeping his familiar face in front of a nation full of weekly viewers. Following the end of the show, Higgins continued to work steadily, appearing in more than a dozen TV shows and film shorts over the next decade, including "American Horror Story" and "Big Time Rush." He also appeared in multiple episodes of "Mike and Molly."
Most recently, Higgins starred in the CBS sitcom "B Positive" with Annaleigh Ashford and Darryl Stephens. After two seasons on the air, Variety reported that the show was canceled by the network in May 2022.
The Iowa native still gives back to his home state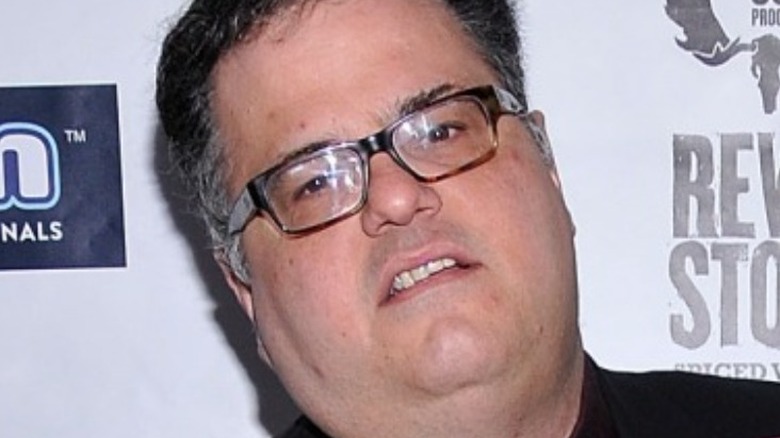 Michael Tullberg/Getty Images
Fans of David Anthony Higgins might not be aware that the actor is also a notable screenwriter. In 2014, Higgins and Paul Greenberg created the series "International Ghost Investigations," which Higgins also wrote and starred in. The short-lived show aired episodes featuring stars Ben Stiller, Janeane Garofalo, and Craig Anton. To this endeavor, Higgins brought his writing experience from his film "The Wrong Guy" and the Comedy Channel show "Higgins Boys and Gruber" (per IMDb).
Despite being busy with his acting career, Higgins took time out in 2017 to appear on the talk show of the star who helped launch his career in television. On a 2017 episode of Ellen DeGeneres' daytime talk show, Higgins appeared with other former "Ellen" sitcom alumni, including Joely Fisher and Laura Dern (via GO Magazine). 
Higgins is big on giving back and lends his celebrity to various charities, including the "Children's Charity Telethon," which raised over $3.5M in 2013 (via ABC 5 News). The Iowa native also still makes time for his home state, helping to raise money for The Children's Charity of Iowa. Higgins emceed their fundraiser event as recently as 2018 (per Variety Iowa). As for his personal life, Yankee TV reports that Higgins and his wife Julie have been married since 2000. The couple and their two children live in Studio City, California.