Showtime Exec David Nevins Just Gave Dexter Fans The Tease They've Been Hoping For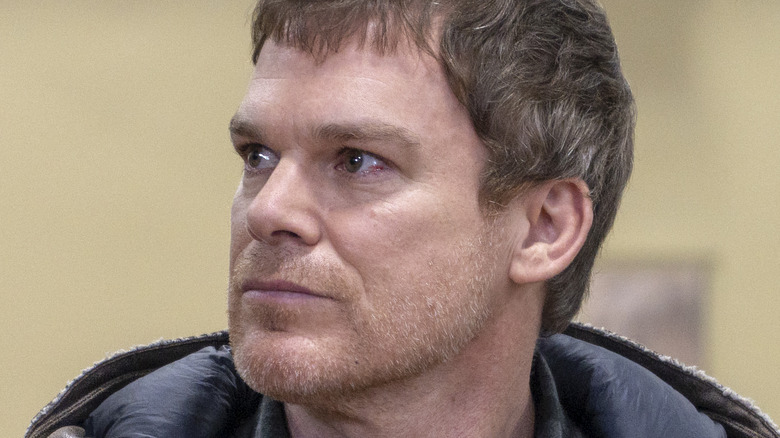 Seacia Pavao/SHOWTIME
The Showtime series "Dexter" grew to become one of the most popular series over the course of its run. The story, which was adapted from a series of novels by Jeff Lindsay, starred Michael C. Hall in the lead role of Dexter Morgan, a forensic scientist-slash-serial killer. 
While the series ended in 2013, it was revived in 2021 in a sequel continuity series titled "Dexter: New Blood." Picking up from where "Dexter" had left off, the series followed the titular character in Iron Lake, New York, where he was living under the pseudonym Jim Lindsay, with his now-dead sister Debra Morgan, played by Jennifer Carpenter, being an imaginary presence he speaks to.
"Dexter: New Blood" ended with Dexter being shot dead by his estranged son Harrison, played by Jack Alcott. While the show was initially billed as a limited series, many fans were curious to see a continuation.
Showtime Networks chairman and CEO and Paramount+ chief creative officer David Nevins recently spoke about the fate of the series produced by the network, including "Dexter." In the process, he provided a tease that fans of the series have been hoping for ever since the end of "Dexter: New Blood."
Nevins hinted that Dexter could still continue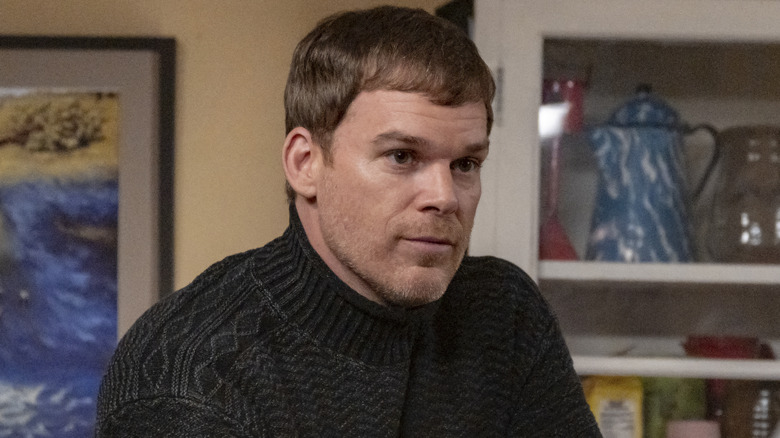 Seacia Pavao/SHOWTIME
In an interview with The Hollywood Reporter, David Nevins spoke about what the future holds for Paramount franchises and Paramount+. In the process, he spoke about "Dexter," saying that he's "actively working on" where the franchise will be going, preceding that by saying he doesn't want to discuss too much about projects until they're fully prepared.
Nevins also spoke about how "Dexter: New Blood," the reboot continuation of "Dexter," helped other series gain exposure during its run. In discussing what shows to pursue, Nevins spoke about looking for a balance between established series and promising new content, and highlighted "Dexter: New Blood" and "Yellowjackets" as two examples. He noted that "Dexter: New Blood" shared some overlaps with "Yellowjackets" in terms of their themes, which led to the idea of using one show to boost the other.
Nevins added that while "Dexter: New Blood," began on a high note, not only was it able to sustain that level of interest but "Yellowjackets" was also able to gather momentum from week to week. " 'Dexter' started up here and stayed up here ... 'Yellowjackets' started down here, but started moving up rapidly," he said.
The fact that "Dexter: New Blood" helped in the launch of other shows also bodes well for its continuation. Where the series goes after the events of last season remains to be seen.