Olivia Wilde's First Film Appearance Is In A Scene From The Girl Next Door You Probably Don't Remember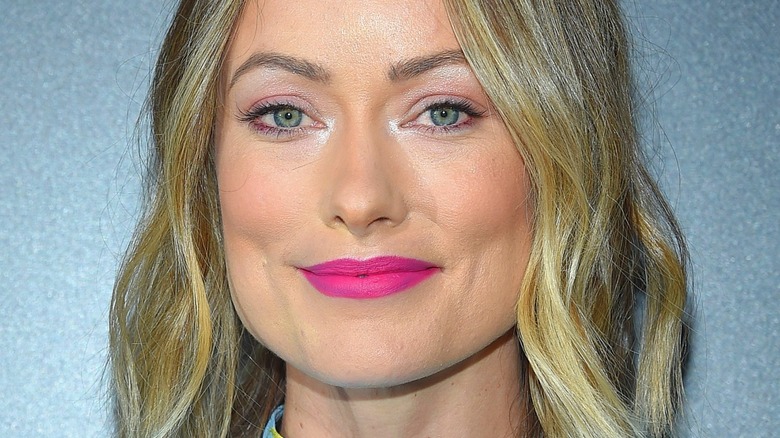 DFree/Shutterstock
Before she joined the cast of "House" as Dr. Hadley, and long before she became a filmmaker with titles like 2022's "Don't Worry Darling," Olivia Wilde got her start in acting the old-fashioned way with a series of small roles. Her first feature film credit was as Kellie in the 2004 romantic comedy "The Girl Next Door," which was, in many ways, a 2000s update on the 1983 Tom Cruise film "Risky Business." The movie has become something of a cult classic thanks, in part, to its raunchy sex comedy antics inside of a story that resonates with heartfelt emotion. Another reason for the movie's status is its cast, which includes the likes of Emile Hirsch, Timothy Olyphant, Elisha Cuthbert, and Paul Dano.
For Olivia Wilde, her scene in the movie was just enough to gain a character name and a speaking role. It's the kind of scene you look back on or discover once a performer attains a successful career years after the fact. So, what part did Wilde have to play in "The Girl Next Door?"
Olivia Wilde plays high schooler Kellie in The Girl Next Door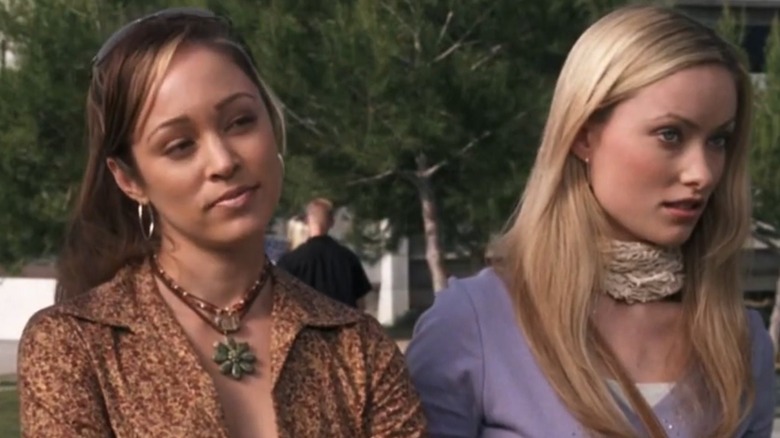 20th Century Studios/YouTube
In "The Girl Next Door," Olivia Wilde plays a character named Kellie, a high school student who is approached, along with two of her friends, by creepy film producer Kelly (Timothy Olyphant). As Kellie, Wilde ony has a few lines and is playing the quintessential popular high school girl stereotype that is common in movies from this period. Speaking about her early roles in a 2012 interview with Glamour, Wilde said, "I felt that I had been cast in films that, though I was very excited to be a part of, didn't feel that they were actually the right roles for me."
Wilde later starred with her "The Girl Next Door" co-star Emile Hirsch in 2006's "Alpha Dog," and in a 2011 interview with Scott Feinberg, she commented on Hirsch, in particular, and the strange journey they were on at the time. She said, "I did 'Alpha Dog,' which really was a wonderful experience. It's funny because I saw Emile Hirsch last night who is here for his film, and we were marveling at how so many of us who were in that film have grown up now ..." 
Although not a substantial role, Kellie was the opening to a film career that would eventually find Wilde in the director's chair.