Jason Sudeikis' First Film Was A Sci-Fi Flop You Probably Didn't Know Existed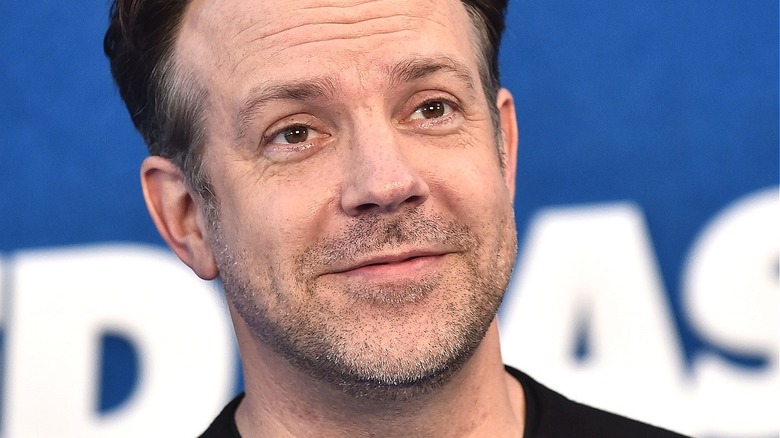 DFree/Shutterstock
Television fans may know Jason Sudeikis for his titular role as everyone's favorite soccer coach on "Ted Lasso," but he's made quite an impact on the big screen as well. Weaving between major television roles and big movies, Sudeikis has become a familiar face to anyone who enjoys a good belly laugh. Over the span of his career, he's appeared in supporting roles in comedies like "Semi-Pro," "What Happens in Vegas," "Hall Pass," and "The Rocker."  He's also had lead parts in the "Horrible Bosses" franchise and "We're The Millers." Sudeikis' career is quite varied and he's done everything from period pictures to modern, slapstick comedy with equal verve.
But where did he get his start? It turns out that the "Saturday Night Live" vet actually got his first big screen job in a fairly unusual place, but from someone who may be familiar to movie buffs as a man who helped launch a plethora of major Hollywood careers. 
The actor co-starred Alien Avengers II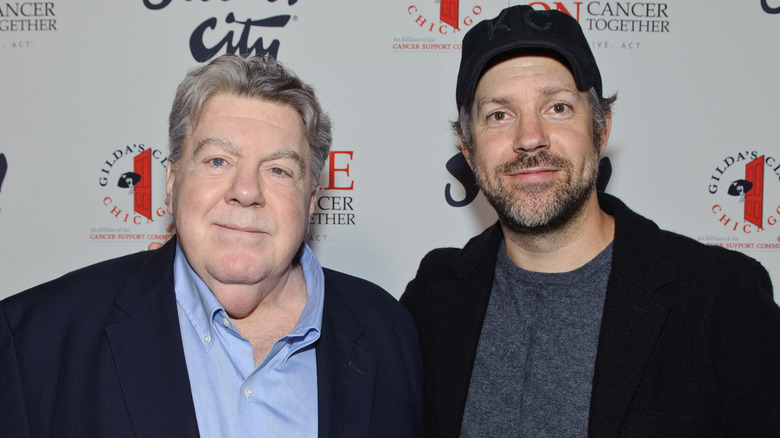 Timothy Hiatt/Getty Images
Every actor has to start out somewhere, and in Jason Sudeikis' case, that starting place was the comedic sci-fi western "Alien Avengers II." One of many productions helmed by b-movie legend Roger Corman, "Alien Avengers II" serves as a sequel to "Welcome to Planet Earth" and is also known by the title "Aliens Among Us." Corman, of course, had a hand in launching countless film careers, including those of Jack Nicholson and Ron Howard (per IGN).
The film stars George Wendt of "Cheers" fame and '80's icon Julie Brown (the "Earth Girls Are Easy" and "Strip Mall" star, not the MTV VJ of the same name) as a family of aliens posing as sheriffs who battle to the death with a group of outlaws in a western ghost town. Sudeikis portrays Chester in the movie. He was only 22 years old at the time of the film's release, which happened six years before he'd land a spot on "Saturday Night Live" in 2003. With no logged critic's scores and an 18% audience rating on Rotten Tomatoes, it's safe to say that "Alien Avengers II" was neither a hit when it was released, nor has it gone on to later cult success.
Sudeikis later recalled the experience of appearing in the film for WIRED in 2017. "I made three thousand bucks, and I spent it all like in the first week," he confessed.
This wouldn't be the only time Wendt and Sudeikis would share a stage together — Sudeikis appeared on "Late Night with Conan O'Brien" in 1998 as one of Wendt's family members in a sketch.