Exclusive: Watch MythBusters Turn A Water Heater Into A Torpedo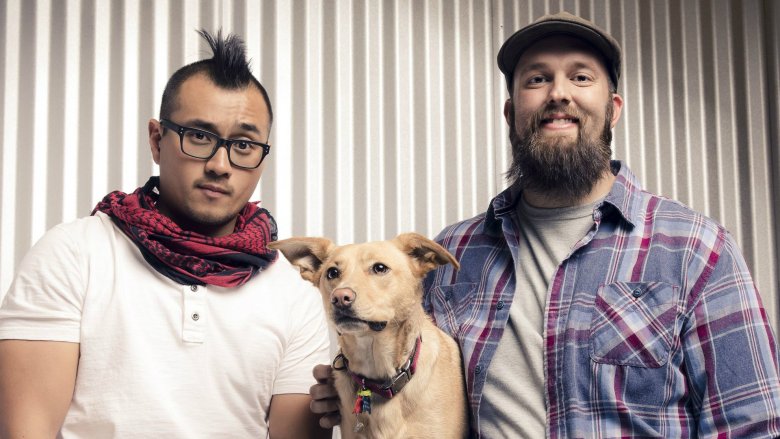 Science Channel
Is it possible for an over-pressured water heater to become a torpedo? There's only one way to find out.
We've got an exclusive clip from tonight's episode of Science Channel's MythBusters, and it's definitely explosive. Hosts Jon Lung and Brian Louden put the theory to the test by cranking up the pressure inside a water heater (a MythBusters staple) to more than 300 pounds per square inch. But it's not that simple. This is rocket science, after all. 
In the clip, we see the duo use a tripwire to take the heater from an upright position to a horizontal one. But they have to do it all from a safe distance, and the delicate procedure could cause a rupture in the tank. If that happens, the experiment is blown in all the wrong ways.
MythBusters debuted on the Discovery Channel in 2003 and ended its 14-year run on the network last year. The new season on Science Channel features a new pair of hosts in Louden and Lung, who earned the gig after proving their science skills against eight other hopefuls on MythuBusters: The Search. 
The next generation continues to test the reality behind urban legends and fables using unconventional methods and high-tech tools, which is on full display this season. In the opening episode, the hosts checked to see how long a decapitated body (you know, like a zombie) could continue to stand. To do it, they used a rocket-powered sword. 
Check out the clip from tonight's show below and watch the full episode at 9PM EST on Science Channel.
MythBusters – Exclusive Sneak Peek

Here's an exclusive sneak peek at a scene from tonight's episode of MythBusters on the Science Channel. The full episode airs tonight at 9pmET, so be sure to tune in!

Posted by Looper on Wednesday, November 29, 2017