Daisy Ridley Doesn't Want To Play Rey After Star Wars: Episode IX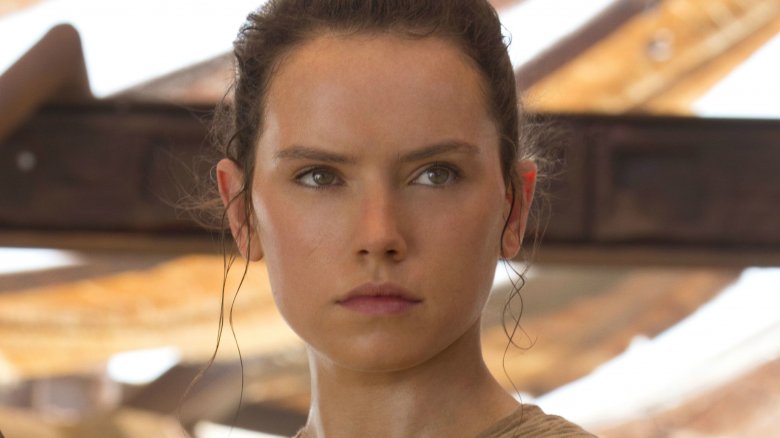 Whatever happens during the rest of the current Star Wars trilogy, it sounds like Rey won't be around for the aftermath.
Daisy Ridley, who debuted as the mysterious Rey in 2015's Star Wars: The Force Awakens and stars in the upcoming The Last Jedi, recently told Rolling Stone she doesn't plan to play the character after 2019's Episode IX.
"I am really, really excited to do the third thing and round it out, because ultimately, what I was signing on to was three films," she said. "So in my head, it's three films. I think it will feel like the right time to round it out."
Ridley was a relative unknown when J.J. Abrams cast her in The Force Awakens, but now that she's an A-list star, she's ready to focus on other things. "For me, I didn't really know what I was signing on to," she said. "I hadn't read the script, but from what I could tell, it was really nice people involved, so I was just like, 'Awesome.'"
Since appearing in The Force Awakens, Ridley appeared alongside Johnny Depp, Michelle Pfeiffer, and Penlope Cruz in the star-studded Murder on the Orient Express, and she'll co-star with Tom Holland (Spider-Man: Homecoming) in the adaptation of the YA novel Chaos Walking.
Although she doesn't want to be known only for Star Wars, she's grateful for what it's given her. "Now I think I am even luckier than I knew [when I signed on], to be part of something that feels so like coming home now."
After the Skywalker saga wraps up, it's likely Lucasfilm will shift gears and focus on the new trilogy The Last Jedi director Rian Johnson is crafting. It'll take place in a previously unexplored corner of the galaxy and feature entirely new characters and storylines. In that case, we probably wouldn't have seen Rey anyway. 
It's not clear if Lucasfilm will ever return to the Skywalker saga, but you have to think there will be a return at some point down the line. Maybe Ridley will have a change of heart by then.
Meanwhile, Star Wars: The Last Jedi arrives Dec. 15 and Episode IX, directed by Abrams, is expected Dec. 20, 2019.