Mayim Bialik Absolutely Loves This Episode Of The Big Bang Theory For One Reason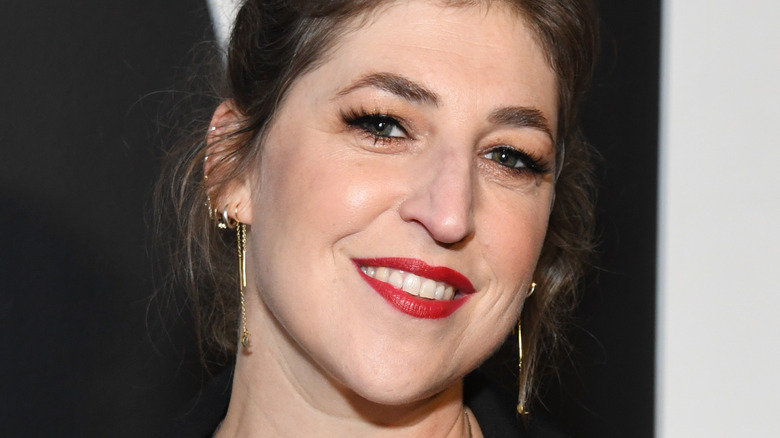 Jon Kopaloff/Getty Images
Not long after it made its CBS premiere in 2007, Chuck Lorre and Bill Prady's "The Big Bang Theory" began a lengthy reign atop the television mountain. For the next 12 years, the nerd-oriented sitcom would rake in countless viewers as it told a wide range of stories. Still, whether a budding romance or a petty argument among friends sat at the core of a given episode, it was safe to assume that you'd still get your comedy fix as well. "The Big Bang Theory" concluded in 2019, yet its strengths have maintained its relevance in popular culture.
Arguably one of the most important elements to the success of "The Big Bang Theory" was the cast, which included loads of talented actors who made a meal out of the written material. Thus, Jim Parsons' Sheldon Cooper became a television icon, and the likes of Johnny Galecki's Leonard Hofstadter and Kaley Cuoco's Penny Teller didn't do so badly themselves. Though she was a seasoned television veteran by the time she debuted on "The Big Bang Theory," current "Jeopardy!" host Mayim Bialik became a household name as Amy Farrah Fowler.
As a central part of the "Big Bang Theory" cast (even though she initially thought it was a game show), Bialik has many fond memories of working on the program. Naturally, she also has favorite episodes, such as this one, which she adores for a very sweet reason.
Bialik loves The Scavenger Vortex because she got to work closely with Simon Helberg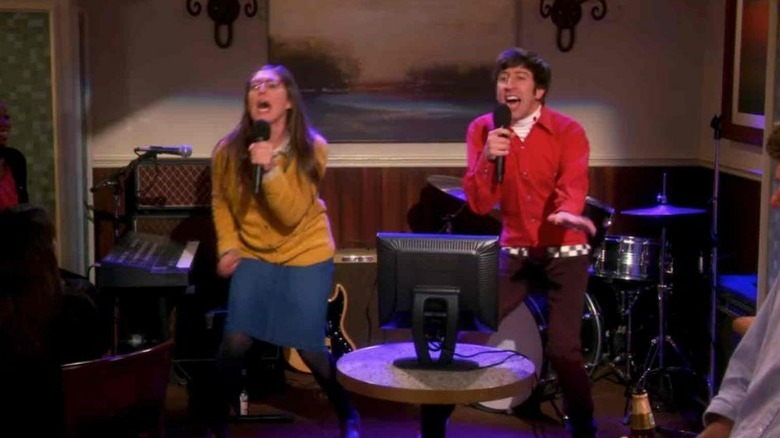 CBS
Season 7's "The Scavengers Vortex" sees "The Big Bang Theory" crew take part in a scavenger hunt. They're divided into teams of two, resulting in some interesting pairings that one might not expect. For instance, Amy Farrah Fowler wound up with Howard Wolowitz (Simon Helberg), and despite the initial awkward tension due to their lack of one-on-one time together, they grow incredibly close. In a video on her YouTube channel, Mayim Bialik cites this episode as being quite special to her since she got to work extensively with Helberg, who she admires and appreciates greatly and has learned a lot from throughout their "Big Bang Theory" run.
Unsurprisingly, Bialik's love for Helberg didn't end with "The Big Bang Theory." She cast him in her 2022 directorial debut film "As They Made Us," which also features the likes of Dustin Hoffman and Dianna Agron. A family drama about loss, love, and the bond between family members, Bialik knew she had to bring Helberg on for this deeply emotional story. "It also was very important to have someone who knew me when my father passed away, who knew my family, and it felt like having a friend there," she told The Sun, continuing and praising the rest of the cast for their work in front of the camera.
Amy and Howard didn't get much time to hang out on "The Big Bang Theory," but when they did, typically, it was fun. It stands to reason that the real-life connection between Mayim Bialik and Simon Helberg went a long way in making that happen.