Tom Holland 'Accidentally' Leaks Avengers: Infinity War Poster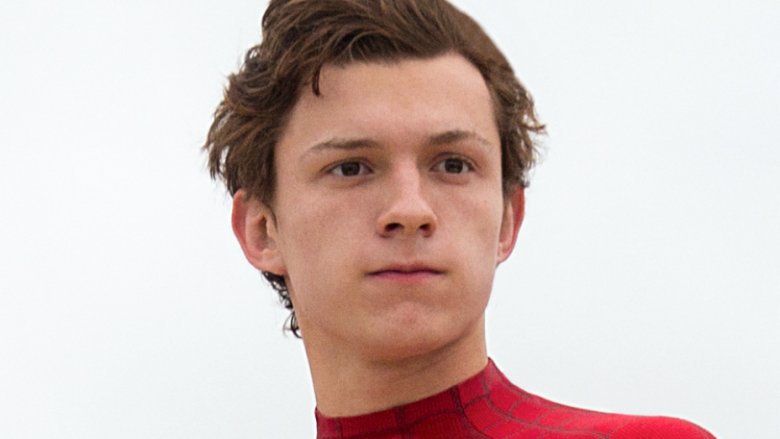 Sony
Tom Holland either made a massive mistake or he's just messing with us. Either way, we've got a new poster for Avengers: Infinity War.
The day before Marvel unveils the first trailer for the movie, the Spider-Man actor went on Instagram Live to open a gift from his Marvel co-star Mark Ruffalo. It turned out to be a previously unreleased poster for Infinity War, and Holland gleefully showed it off to his followers. But then he read a personal note from Ruffalo that's emblazoned with the word "confidential." 
Realizing that he may have just goofed, the embarrassed Holland abruptly turned off the livestream. Marvel officially released the poster shortly after.
TOM HOLLAND SHOWING A CONFIDENTIAL INFINITY WAR POSTER THAT MARK RUFFALO SENT HIM IS THE BEST THING I'VE EVER SEEN pic.twitter.com/tYVdOyMxiz

— sara (@JensenAcklesGod) November 28, 2017
Of course, it's pretty likely that it's all a joke. Holland previously admitted that Marvel executives wouldn't let him read advance copies of the Infinity War script because he's "terrible at keeping secrets." 
But the real kicker is Ruffalo's role in this. The Hulk actor accidentally livestreamed the opening of Thor: Ragnarok during an Instagram Live session when he forgot to turn off the stream at a premiere. Ruffalo laughed it off and explained the whole thing on The Late Show with Stephen Colbert.
Take a look at the poster below. Avengers: Infinity War hits theaters on May 4, 2018.