Scooby-Doo's Daphne And Velma To Get Live-Action Movie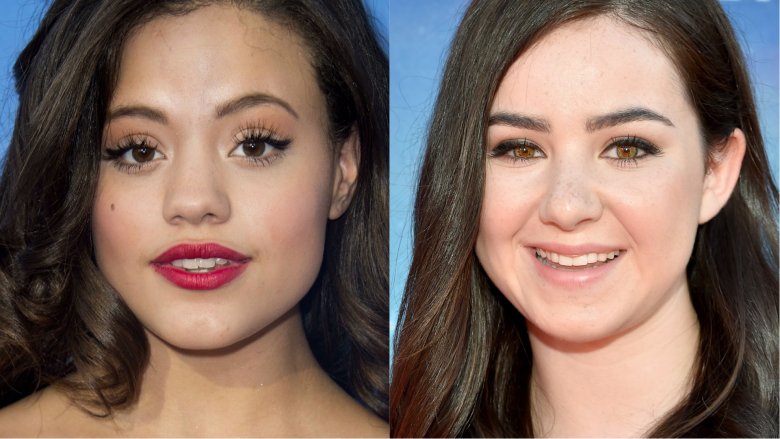 Getty Images
There's a Scooby-Doo origin story in the works, but it won't center on any canines.
Deadline reports that Warner Bros. Television Group's digital studio Blue Ribbon Content has started production on Daphne and Velma, a live-action movie based on the female members of Mystery Inc.
Produced by Ashley Tisdale's Blondie Girl Productions, the movie stars Sarah Jeffrey (Shades of Blue) as Daphne Blake and Sarah Gilman (Last Man Standing) as Velma Dinkley. Of course, Sarah Michelle Gellar and Linda Cardellini played the pair in 2002's live-action Scooby-Doo and 2004's Scooby-Doo 2: Monsters Unleashed.
Here's the synopsis for Daphne and Velma: "Before their eventual team-up with Scooby and the gang, bright and optimistic Daphne and whip-smart and analytical Velma are both mystery-solving teens who are best friends but have only met online—until now. Daphne has just transferred to Velma's school, Ridge Valley High, a tech-savvy institute with all the latest gadgets provided by the school's benefactor, tech billionaire Tobias Bloom. And while competition is fierce among the students for a coveted internship at Bloom Innovative, Daphne and Velma dig beyond all the gadgets and tech to investigate what is causing some of the brightest students in school to disappear only to emerge again in a zombie-fied state."
Peter Girardi from Warner Bros. Animation said, "We wanted to give the audience a new take on these two familiar faces, who are fan favorites in the Scooby-Doo universe. Daphne and Velma are two iconic and strong female characters, and this latest adventure of theirs will be both inspiring and entertaining for the audience."
Daphne and Velma will be released by Warner Bros. Home Entertainment next year.