Everything Coming To Netflix In December 2017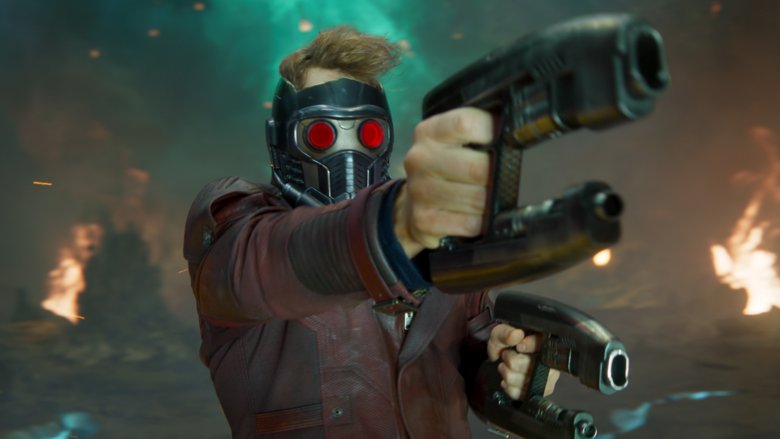 The holidays are here in full swing, which gives you two options: spend your evenings with family and loved ones, or hide away from those weird relatives and catch up on all of Netflix's newest TV shows and movies. This December, you can definitely expect plenty of holiday-themed movies to hit the service, but that's not all. Look for blockbusters like Guardians of the Galaxy Vol. 2 and Netflix's original film Bright, starring Will Smith as a police officer in a world where mythical creatures live side-by-side with humans. Here's a breakdown of everything coming to Netflix in December 2017, starting with the Netflix originals.
Dark: Season 1–December 1
When two kids go missing in a small German town, their families are plunged into a mystery that goes back for decades. That's the premise for Dark, a German-language Netflix original series co-created by Baran bo Odar, who previously directed 2017's Sleepless, starring Jamie Foxx. The morose atmosphere and flat color palette showcased in the trailer evoke immediate comparisons to Stranger Things, although we're hoping the 10-episode first season goes in a new direction and delivers something wholly original. Considering that the plot description doesn't go into much detail beyond the initial premise, there's reason to believe the story will take some unexpected turns, letting viewers experience the mystery entirely unspoiled. Dark premieres on December 1.
All Hail King Julien: Season 5–December 1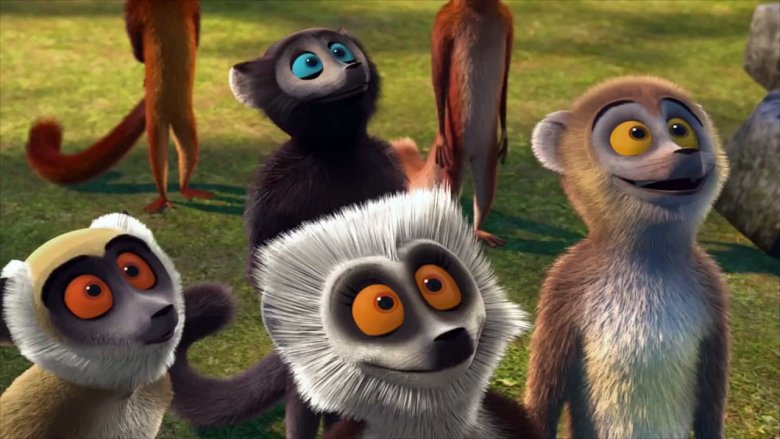 The fifth season of Netflix's popular YA Madagascar spinoff All Hail King Julien drops on the first of the month, picking up where All Hail King Julien: Exiled left off. The show takes place before the events of the DreamWorks Madagascar franchise, focusing on the lemurs of Madagascar, led by King Julien. The previous seasons of the kid-friendly adventure comedy have been well received by streaming audiences, and Season 5 promises more of the wacky, furry hijinks kids have come to love.
A StoryBots Christmas–December 1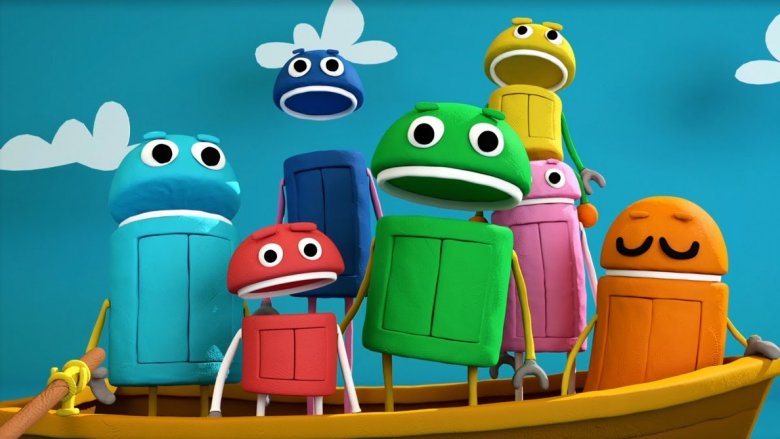 Continuing their kid-friendly lineup based on the educational app StoryBots, Netflix is priming the holiday season with A StoryBots Christmas, an all-new special featuring the usual cast of curious creatures as they set out to discover the world of Christmas. It's kindergarten-age fun with an educational core. What's not to love? Check it out December 1.
DreamWorks Home for the Holidays–December 1
If A StoryBots Christmas doesn't get the kids pumped for gift-giving (and, more importantly, gift-receiving), Dreamworks Home for the Holidays will probably do the trick. Featuring the voice talents of Kelly Clarkson, Home for the Holidays promises a music-driven adventure through the icy wonderland of the holiday season. Gear up for all the fun on December 1.
Easy: Season 2–December 1
An all-star cast is slated to appear in the second season of Netflix's anthology series Easy, which tells the stories of star-crossed lovers, jealous exes, and everything in between, all set against the backdrop of Chicago. Marc Maron, Orlando Bloom, Hannibal Buress, and Malin Akerman are just a few of the names showing up in the new season. Series creator Joe Swanberg is again taking over writing and directing duties for each of the second season's eight episodes, all of which premiere on December 1.
My Happy Family–December 1
Sundance darling My Happy Family is getting a Netflix-exclusive release on the first of the month. The Georgian film starts with three generations of a tight-knit family living in a single home, only for their lives to be flipped upside down when 52-year-old Manara makes a shocking announcement: she's moving out. Tender and emotional, My Happy Family paints a subtle portrait of what it means to leave everything you know, and the struggle to cope with the fact that your happy family is really anything but. Queue it up on December 1.
Voyeur–December 1
True crime has never been so intimate. This Netflix original documentary is an adaptation of 2016's The Voyeur's Motel, a nonfiction account centered on Gerald Foos, a motel owner who installed special grates in his motel's rooms that would allow him to spy on his guests without their knowledge. The book was written by journalist Gay Talese, who also stars in the documentary. The film rights were actually purchased by Steven Spielberg in 2016, but plans for his feature film were shelved following news that Netflix was producing a documentary on the subject. Take a peep when Voyeur drops on December 1.
Craig Ferguson: Tickle Fight–December 4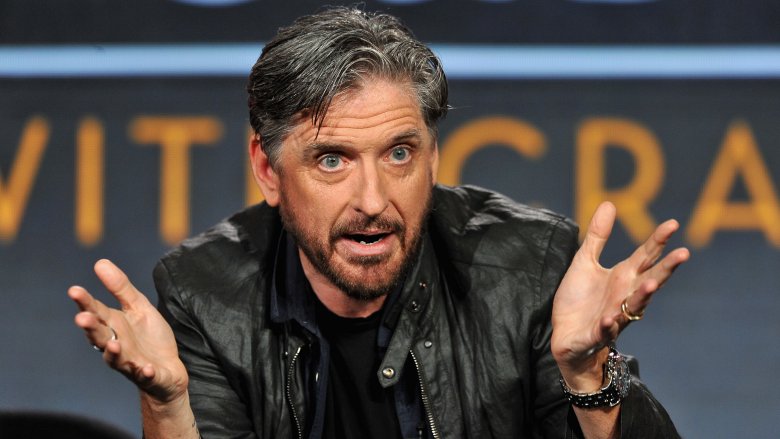 Getty Images
Longtime Late Late Show host Craig Ferguson is landing on Netflix with an all-new comedy standup special. This will mark Ferguson's second outing on the streaming service, following his 2013 special Craig Ferguson: I'm Here to Help. If Tickle Fight takes the same cues as its predecessor, it's bound to be hilarious, timely, and completely irreverent. Find out on December 4.
El Camino Christmas–December 8
When five people are taken hostage in a liquor store on Christmas Eve, the holidays quickly turn into a nightmare. El Camino Christmas stars Tim Allen, Dax Shepard, Jessica Alba, and Vincent D'Onofrio in a comedic crime story about one man's search for his father that goes horribly wrong. The movie's based on a script by Ted Melfi, who wrote and directed the Oscar-nominated Hidden Figures as well as St. Vincent. Check it out on December 8.
The Crown: Season 2–December 8
Netflix's award-winning historical drama The Crown is gearing up for Season 2, continuing the story of a young Queen Elizabeth II, her tumultuous marriage to Prince Philip, and her struggles to maintain order in a constantly changing world devastated by war. The second season will see the return of the main cast, along with the addition of Dexter's Michael C. Hall in the role of John F. Kennedy. The wait is over on December 8.
Judd Apatow: The Return–December 12
Despite being the man behind the camera on countless smash hit comedies—including The 40-Year-Old-Virgin, Knocked Up, and Trainwreck—you don't often get a chance to see Judd Apatow in front of the camera. That's all changing with Judd Apatow: The Return, a stand-up special that sees Apatow step on the stage for the first time in over 25 years. Judging by the teaser trailer—which is basically a supercut of Apatow's friends telling him not to do it—Judd Apatow: The Return promises to be an unusual offering that will nevertheless likely be packed with raunchy humor and gut-busting good times. Look for it on December 12.
Christmas Inheritance–December 15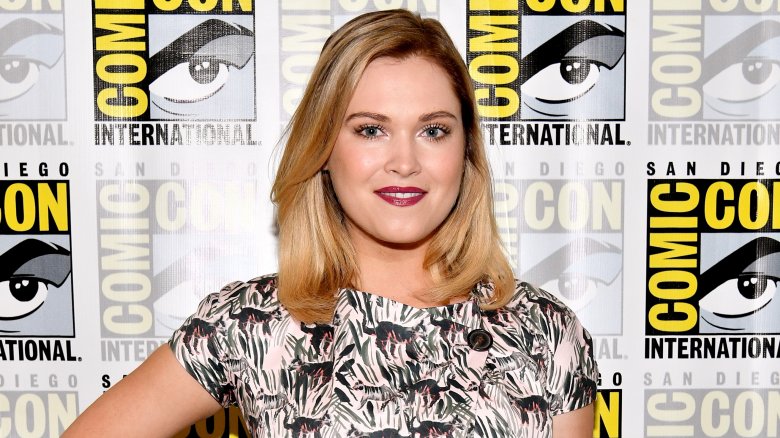 Getty Images
Did we say already that Netflix was bringing a ton of Christmas content to their service this December? Well, we meant it. December 15 sees the release of Christmas Inheritance, a holiday-themed rom-com starring Eliza Taylor, Jake Lacy, and Andie MacDowell. Although Netflix hasn't released much information about the plot as of this writing, according to IMDb, the movie is about the daughter of a wealthy businessman who has to complete one last job for her father before she can inherit his business—she has to go back to her rural hometown to deliver a Christmas card. Sounds like the classic romance tale of city girl falls in love with country boy, and you can settle in for the ride on December 15.
Erased: Season 1–December 15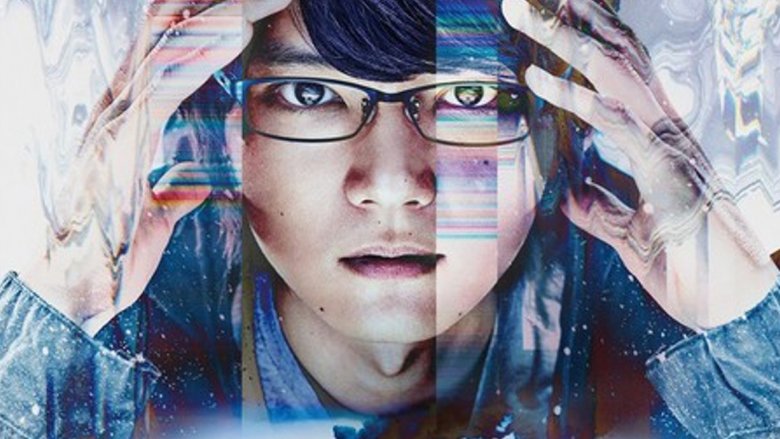 Based on the manga of the same name, Erased is an all-new live-action show about a man who discovers that he has the ability to travel back in time to prevent past tragedies from happening. This will mark the third adaption of the manga, the previous two being an anime series that premiered in January 2016 and a live-action film that screened in Japan in March 2016. Get ready for an all-new telling of the story when Erased: Season 1 drops on December 15.
The Ranch: Part 4–December 15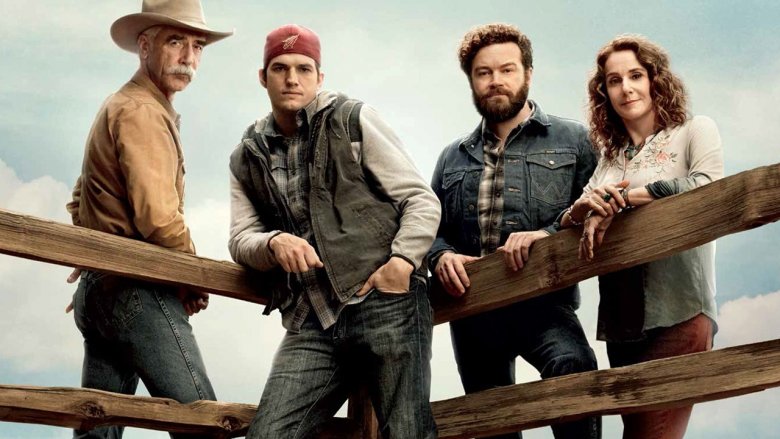 The Ashton Kutcher-led sitcom The Ranch has been an audience favorite since its 2016 premiere. The story centers on Colt Bennett (Kutcher), a football player who couldn't cut it in the big time, so he's forced to move back to the family ranch in Colorado. But while life may be simpler in the country, living with your family is anything but. As they did with the latest season of Fuller House, Netflix released each season of The Ranch broken up into two parts, and the second part of Season 2 hits Netflix on December 15.
Trollhunters: Part 2–December 15
Guillermo del Toro's critically acclaimed kid's series Trollhunters returns for the second part of the first season on December 15, bringing back Jim, Blinky, Toby, Claire, and AAARRRGGHH for another round of adventures—and peril—as they fight to save two worlds hanging on the brink of destruction. Unlike many children's series, Trollhunters is compelling enough to provide entertainment for the whole family. The voice work of the late Anton Yelchin will again be used for the protagonist, Jim Lake Jr. According to del Toro, Yelchin recorded the entirety of the first season and most of the second before his untimely passing in June 2016, allowing the show's creators to continue production despite the tragedy. As del Toro put it, continuing with the show into the second season also allows them to "preserve all the work that Anton did that was phenomenal."
Ultimate Beastmaster: Season 2–December 15
Who doesn't love watching contestants push through a seemingly impossible obstacle course? In the spirit of Ninja Warrior, Ultimate Beastmaster pits elite athletes against the clock as they struggle to make it past a series of grueling physical challenges. Season 2 arrives on December 15, so sit back, feel the adrenaline, and, as always, secretly pretend you're the one up there leaping, climbing, and swinging toward victory.
Wormwood–December 15
The first teaser for Netflix's hotly anticipated show Wormwood dropped in August, and the hype has only grown since. Part fiction and part documentary, it dives into the dark history of the CIA's infamous MK Ultra experiments, focusing specifically on the death of one scientist involved in the secretive operation. From Oscar-winning director Errol Morris (The Thin Blue Line), Wormwood promises a paranoia-fueled journey through the dark heart of government conspiracy. Settle in for the six-part miniseries on December 15.
Hello, My Twenties!: Season 2–December 18
Also known as Age of Youth in its original country of South Korea, this comedy-drama series follows five college-aged girls from different walks of life who live in the same house. If you haven't seen the first season yet, now would be a good time to go back and watch it, because Season 2 of Hello, My Twenties! arrives on December 18.
Russell Howard: Recalibrate–December 19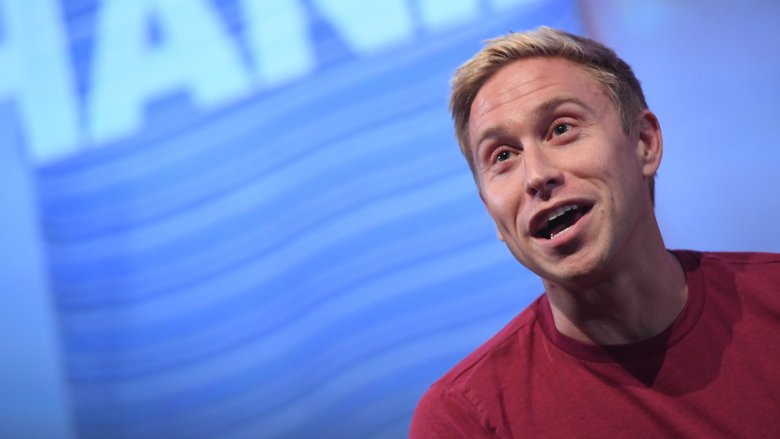 Getty Images
British comedian Russell Howard has been selling out shows across the UK, and now he's slated to star in a Netflix-exclusive standup special, Russel Howard: Recalibrate. According to Variety, Recalibrate was taped during Howard's "Round the World" tour, which means the special should be chock full of hilarious social commentary and biting satire. Queue up the laughs on December 19.
The Indian Detective: Season 1–December 19
Starring Russell Peters, Christina Cole, and William Shatner, The Indian Detective is a Canadian crime comedy about a Toronto cop who gets drawn into a murder investigation while visiting his family in India. The first season consists of four episodes, all of which are slated to arrive on Netflix on December 19.
La Casa de Papel: Season 1–December 20
This heist thriller made waves with its Spanish television premiere, and now Netflix is rolling it out to international audiences on December 20. The title translates to "The House of Paper," and the story follows eight bank robbers planning to pull off the biggest heist Spain has ever seen: they're going to lay siege to the Royal Mint of Spain and print off more than 2 billion Euros. If you don't mind the subtitles, you can binge the entire first season when La Casa de Papel drops later this month.
Peaky Blinders: Season 4–December 21
Since its 2013 premiere, Peaky Blinders has steadily gained more attention, with critics praising the show's characters, acting, and story, among many other elements that come together to make this powerful drama so effective. The show follows the rise and reign of the English gang known as the Peaky Blinders, a name derived from the fact that gang members would stick razor blades in the peaks of their caps to use as weapons in fights. Peaky Blinders stars Cillian Murphy, Sophie Rundle, and Paul Anderson as members of the notorious Shelby crime family. Whether you've been waiting eagerly for Season 4 or are just now bingeing the entire series, mark your calendar for December 21 and get ready for the brand new season.
72 Dangerous Animals: Latin America–December 22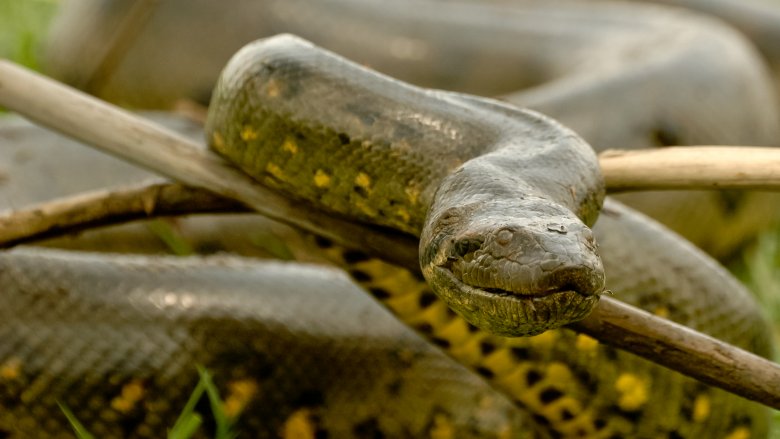 Shutterstock
Following up on 72 Dangerous Animals: Australia—a show which documents, well, the 72 most dangerous animals in Australia—Netflix is rolling out 72 Dangerous Animals: Latin America, which heads into the depths of Central and South America to uncover the deadliest creatures on the continent. It's all right there in the name, folks! If you've been on the hunt for a new nature documentary, this might become a new favorite. Find out on December 22.
Bright–December 22
Written by Max Landis (American Ultra, Victor Frankenstein) and directed by David Ayer (Suicide Squad, Fury), Bright is a Netflix original film starring Will Smith as Daryl Ward, an LAPD officer who has to team up with an Orc to stop an evil force threatening to destroy the world. Equal parts crime thriller and fantasy, Bright promises a take on the buddy cop trope that'll definitely be unique, if nothing else. Look for it on December 22.
Dope: Season 1–December 22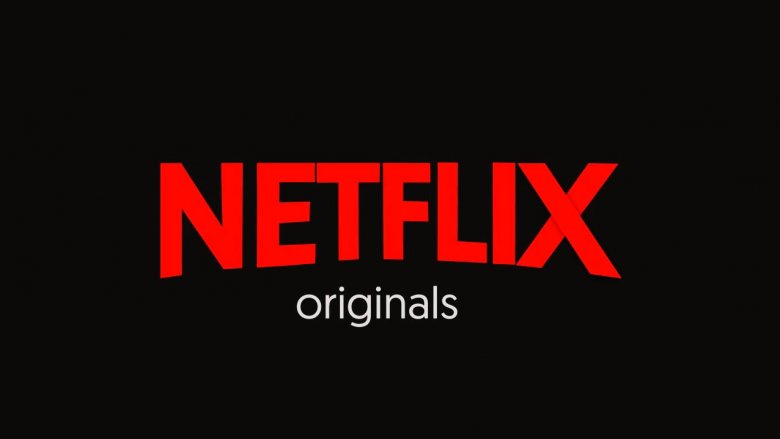 Netflix has teased their new original show Dope in name only, which means plot details are pretty much nonexistent as of this writing. However, if Netflix's recent track record of new shows is any indication, there's a good chance the December 22 release of Dope: Season 1 will mark a solidly bingeable experience for the holiday season. We'll just have to wait for details as they emerge.
Fuller House: Season 3, New Episodes–December 22
Ever since Netflix released the first part of Season 3 of Fuller House in September, fans have eagerly anticipated the season's second half. Well, the wait will soon be over—the final nine episodes of Season 3 are slated for a December 22 release, just in time to tune in with the whole family over the holidays.
The Toys That Made Us: Season 1–December 22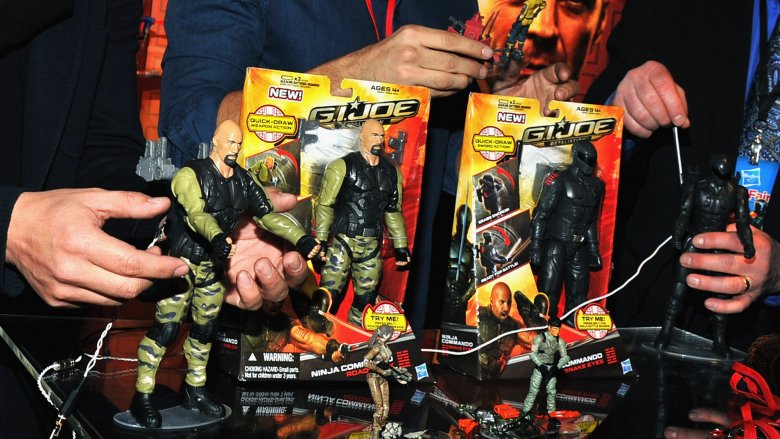 Getty Images
Get ready for a blast from the past with The Toys That Made Us, Netflix's new nostalgia-fueled series that looks back on the toys of the '80s and '90s and the stories behind them. If you're thinking He-Man, G.I. Joe, and Transformers, you're on the right track. When it was announced, the documentary series was rumored to have a 2018 premiere, but apparently the folks behind the show have decided that the official release date will be December 22, a date confirmed by Netflix. That should give you plenty of time to head into the attic to dig around for those old toys before the premiere.
Cable Girls: Season 2–December 25
Set in 1928, Cable Girls tells the story of four women who get jobs at a state-of-the-art telecom company in Madrid, focusing on their troubled past lives and the relationships that emerge as they finally get a new lease on life. Season 1 served up plenty of hard-hitting drama, and chances are fans can expect more of the same from the second season, which will be available for streaming Christmas day.
Todd Barry: Spicy Honey–December 26
Veteran standup comic Todd Barry is joining the Netflix lineup this December with Todd Barry: Spicy Honey, a new comedy special that promises more of Barry's signature dry style coupled with brand-new material that fans are sure to love. Tune in on December 26 for all the laughs. It's the day after Christmas. What else are you going to do?
Travelers: Season 2–December 26
Once you're done burning through Future Man and 11.22.63 over on Hulu, head back to Netflix for your time-travel fix with the Season 2 premiere of Travelers. Created by Brad Wright, who also came up with Stargate SG-1 and Stargate: Atlantis, Travelers follows four people hundreds of years in the future who transport their minds into new bodies in the 21st century in an attempt to prevent a dystopian future. Season 2 of the well-received sci-fi drama premiered in Canada in October 2017, and will be released globally on Netflix on December 26.
Bill Nye Saves the World: Season 2: Part 1–December 29
The first season of Bill Nye Saves the World was met with a storm of controversy. Some disliked the content and the political nature of the show, while others were just upset that Nye didn't seem to be the same Science Guy we loved from the '90s. Either way, the majority of the show's audience found something to hate, which is why Netflix's plans to pursue a second season were met with some surprise. Even stranger, the Season 2 announcement trailer on YouTube specifically highlights the negative reactions to the first season. Love it or hate it, Bill Nye Saves the World is returning, with the first part of the second season landing on December 29.
La Mante: Season 1–December 29
Originally aired in France, La Mante ("The Mantis") is a psychological drama about the search for a serial killer on the loose in Paris. The copycat killer is recreating the crimes perpetrated by the Mantis, who operated 20 years previously and is now in jail; the police have no choice but to turn to him for help tracking down the new murderer. The six-episode miniseries premieres on December 29.
Dave Chappelle: Equanimity–December 31
Netflix is ending the year with a new comedy special from Dave Chappelle, his third to hit Netflix in 2017. Netflix describes Dave Chappelle: Equanimity as a return "to his roots." After Chappelle's long hiatus from the spotlight, we can only hope the special delivers on that promise. Check it out when it lands on New Year's Eve.
That does it for the Netflix originals coming out in December 2017. Now let's look at everything else that's hitting the streaming service.
Action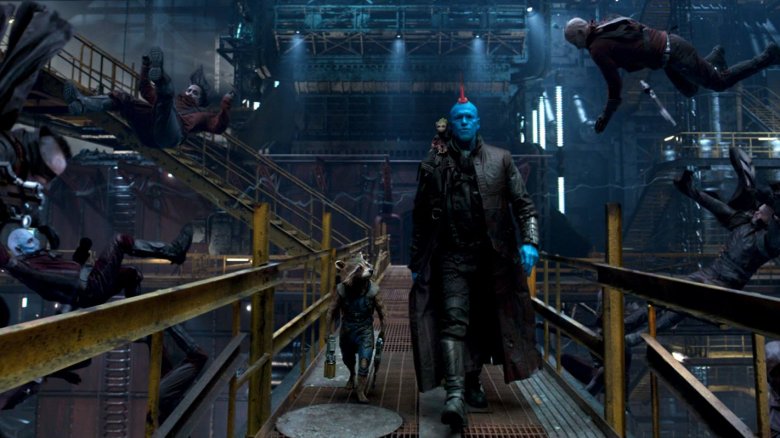 Sun-drenched deserts and alien planets don't always come to mind when you think of the holidays, but Netflix is ushering in a few action movies this month that will give you a break from the snow and sleet. Sahara and V for Vendetta will be available on December 1, followed by Guardians of the Galaxy Vol. 2 on the 4th and 2004's Catwoman on December 11.
Dec. 1
Sahara (2005)
V for Vendetta (2005)
Dec. 4
Marvel's Guardians of the Galaxy Vol. 2 (2017)
Dec. 11
Catwoman (2004)
Comedy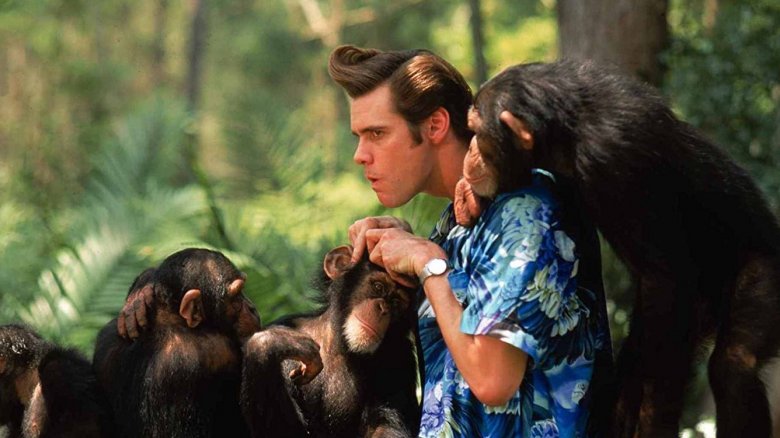 Aside from their impressive lineup of original standup, Netflix is also doubling down on comedy films. Relive the past with both Ace Ventura films, Hitch, Nacho Libre, and While You Were Sleeping on December 1. On December 19, we'll get two Christmas comedies—Miss Me This Christmas and You Can't Fight Christmas—followed by Fun Mom Dinner on December 31.
Dec. 1
Ace Ventura: Pet Detective (1994)
Ace Ventura: When Nature Calls (1995)
Hitch (2005)
Nacho Libre (2006)
While You Were Sleeping (1995)
Dec. 15
Pottersville (2017)
Dec. 19
Miss Me This Christmas (2017)
You Can't Fight Christmas (2017)
Dec. 31
Fun Mom Dinner (2017)
Documentary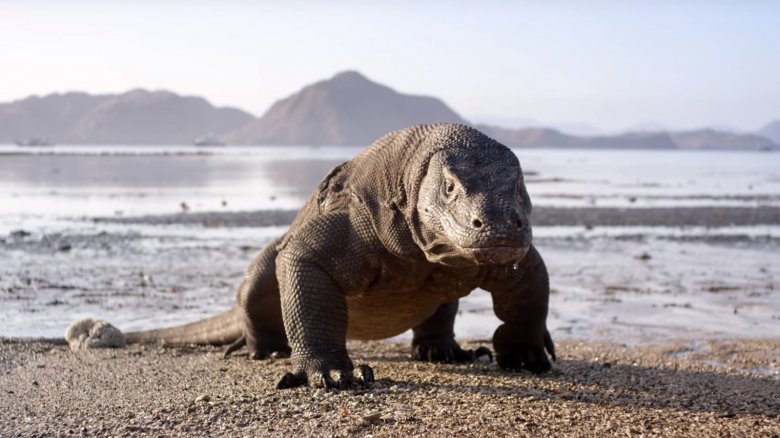 The biggest highlight on the documentary front this month is Planet Earth II, the 2016 follow-up to BBC's award-winning 2006 nature series Planet Earth. Planet Earth II is already earning overwhelmingly positive reviews, so if you're a fan of nature docs, get ready to experience the world in a whole new way (again) on December 25.
Other documentaries to look for this month include The Farthest: Voyager in Space, a PBS production about the Voyager probes, which have traveled farther into space than any other man-made object—12 billion miles and counting. Check it out on December 1, and then look for Discovering Bigfoot and Freeway: Crack in the System on December 15.
Dec.1
Diana: In Her Own Words (2017)
Exporting Raymond (2017)
Forbidden Games: The Justin Fashanu Story (2017)
The Farthest: Voyager in Space (2017)
Dec. 15
Discovering Bigfoot (2017)
Freeway: Crack In The System (2015)
Dec. 25
Planet Earth II (2016)
Dec. 29
Killer Legends (2014)
Drama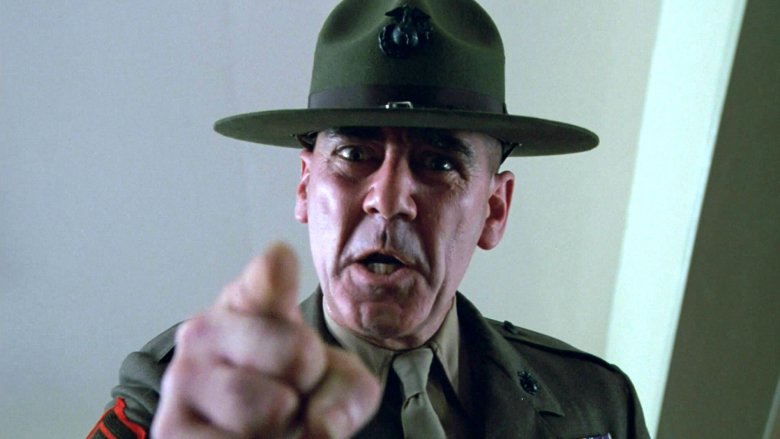 The holidays aren't all about love and family—sometimes you need a little dose of heartbreak, betrayal, and revenge, just to round things out. On December 1, Netflix is adding classics like 8 Mile and Full Metal Jacket to their lineup, followed by Nicolas Winding Refn's 1996 drama Pusher on December 27 and 2014's Shelter on December 29, to name a few.
Dec. 1
8 Mile (2002)
Full Metal Jacket (1987)
The Wackness (2008)
The Young Victoria (2009)
Tyson (1995)
Dec. 15
A Five Star Life (2014)
The Mafia Kills Only in Summer (2013)
Dec. 27
Pusher (1996)
Dec. 29
Shelter (2014)
Family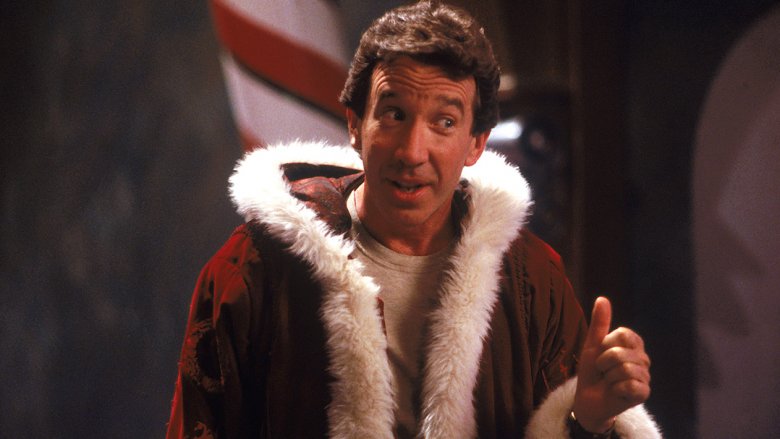 As you might expect, this month's family additions are all about the reason for the season. From Trolls Holiday Special, landing on December 6, to all three films in The Santa Clause franchise on December 12, you won't be able to escape the festivities this year. And on December 26, you can look forward to a glut of New Year's Eve countdown specials featuring characters from Netflix's popular kids' shows. Hopefully that turkey coma will kick in before your kids find the remote.
Dec. 1
August Rush (2017)
The Little Rascals (1994)
Dec. 6
Trolls Holiday Special (2017)
Dec. 12
Disney's The Santa Clause (1994)
Disney's The Santa Clause 2 (2002)
Disney's The Santa Clause 3: The Escape Clause (2006)
Dec. 26
All Hail King Julien: New Year's Eve Countdown 2018 (2017)
Beat Bugs: New Year's Eve Countdown 2018 (2017)
Larva: New Year's Eve Countdown 2018 (2017)
Pororo: New Year's Eve Countdown 2018 (2017)
Puffin Rock: New Year's Eve Countdown 2018 (2017)
Skylanders Academy: New Year's Eve Countdown 2018 (2017)
Trollhunters: New Year's Eve Countdown 2018 (2017)
True and The Rainbow Kingdom: New Year's Eve Countdown 2018 (2017)
Word Party: New Year's Eve Countdown 2018 (2017)
Thriller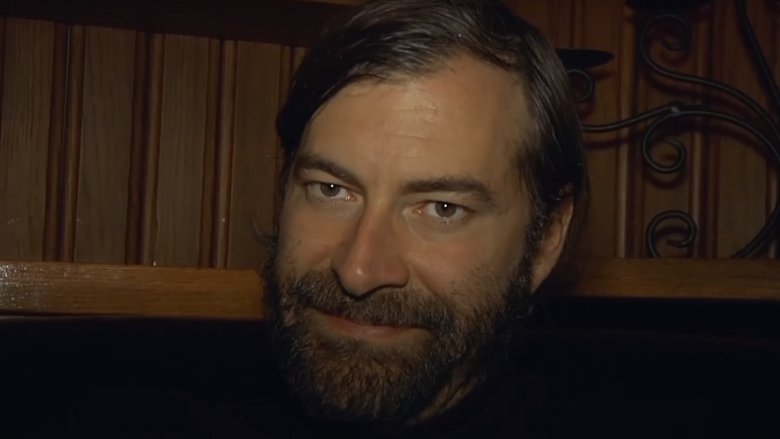 December isn't bringing a lot of new thrillers to the table, but we are getting a few notable additions. On December 1, you can rewatch 2003's Dreamcatcher, starring Tom Jane and based on the Stephen King novel of the same name. Then, on December 23, tune in for Creep 2, the sequel to the 2014 underground hit Creep. Mark Duplass returns as everyone's favorite psycho, with Patrick Bryce back in the director's chair, and early reviews have called it a worthy follow-up to the modern cult hit.
Dec. 1
Dreamcatcher (2003)
Dec. 15
Neverlake (2013)
The Haunting of Helena (2012)
Dec. 23
Creep 2 (2017)
Television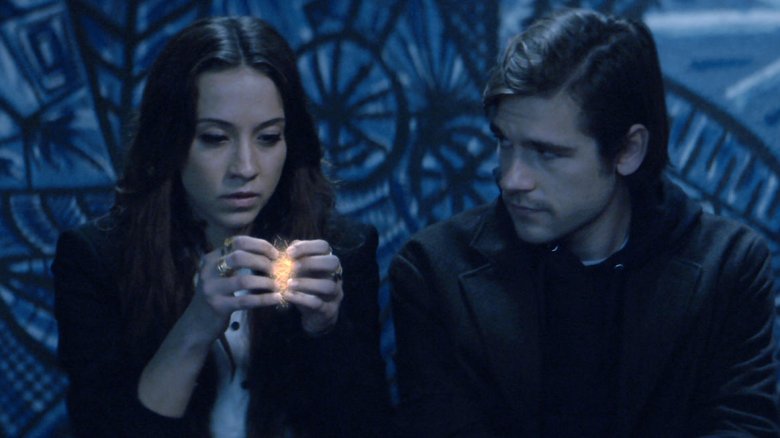 You'll find plenty of shows to binge on outside of the Netflix originals lineup this December, including The Magicians: Season 2 on December 11, Halt and Catch Fire: Season 4 on December 14, and the premiere season of Myths & Monsters on December 23. If you're into cooking shows, Netflix has you covered there as well, with Chef & My Fridge dropping on December 1 and Season 1 of Ainsley Eats the Streets on December 14. No matter what you're looking for, there's bound to be a show for you.
Dec. 1
Chef & My Fridge (2017)
TURN: Washington's Spies: Season 4 (2017)
Dec. 4
When Calls the Heart: Season 4 (2017)
Dec. 11
The Magicians: Season 2 (2017)
Dec. 14
41 Dogs in My Home (2016)
A&E: When Patients Attack (2016)
Ainsley Eats the Streets: Season 1 (2014)
Halt and Catch Fire: Season 4 (2017)
Dec. 15
El Señor de los Cielos: Season 5 (2017)
Reggie Yates Outside Man: Volume 2 (2017)
Dec. 22
Rosario Tijeras: Season 1 (2010)
Dec. 23
Myths & Monsters: Season 1 (2017)