Only Murders In The Building Fans Applaud This Theme Song Detail In The Season 2 Finale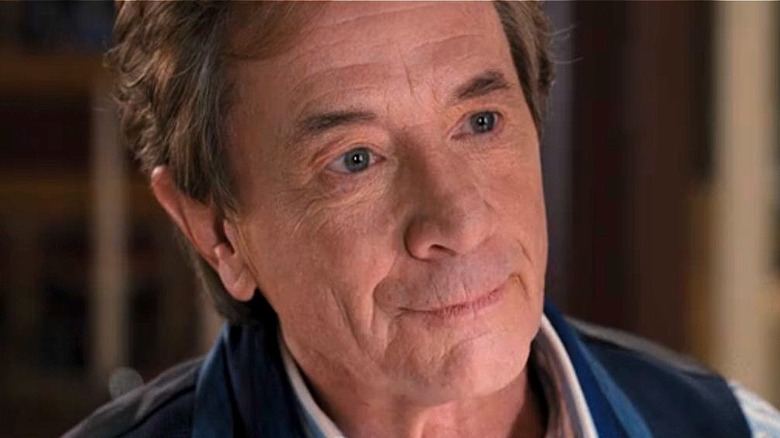 Hulu
The Season 2 finale of "Only Murders In the Building" is finally here, and the shocking final episode has certainly given fans plenty to discuss. The finale, titled "I Know Who Did It," gave us a glimpse into the former life of Poppy White (Adina Verson), whose real name is Becky Butler — the subject of Cinda Canning's (Tina Fey) acclaimed true-crime podcast "All is not OK in Oklahoma."
As shocking as this reveal was (especially since Poppy/Becky has served as Cinda's assistant for the past two seasons), the biggest twist of the episode was the revelation that Poppy/Becky was the true mastermind behind the murder of Bunny Folger (Jayne Houdyshell) — which she hoped would provide a decent story for Cinda's podcast, and get her the recognition that she desired. Yet, as this convoluted mystery comes to a close, the series provides us with yet another cliffhanger ending to set up the next season.
A year after the podcasting trio of Mabel Mora (Selena Gomez), Oliver Putnam (Martin Short), and Charles-Haden Savage (Steve Martin) catch Becky, an actor mysteriously dies during a play that Charles is starring in and which Oliver is directing. Although this shocking ending is certain to get plenty of buzz from fans online, many fans are also praising the peculiar song which closes out the season.
Fans loved the yodeling rendition of the series theme song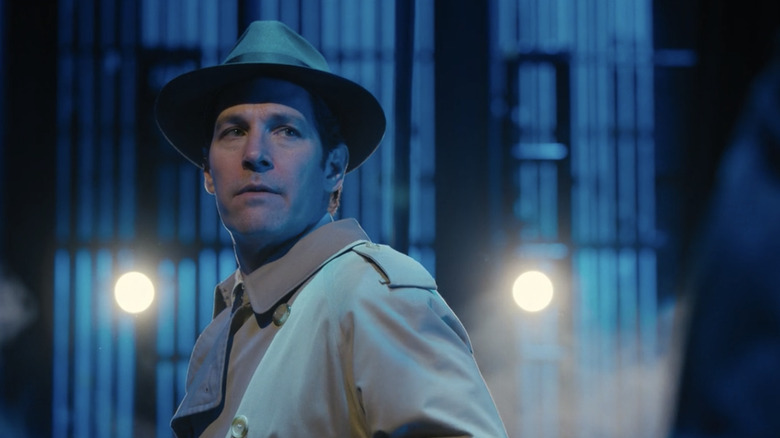 Hulu
After an actor named Ben Glenroy (played by Paul Rudd) collapses and dies on stage, the credits start to roll — accompanied by a yodeling version of the "Only Murders in the Building" theme music. Fans on Reddit were delighted with this bizarre and hilarious music choice, praising it as a masterful way to close out an already excellent season. "Gotta love the yodeling rendition of the OMITB theme song at the end," wrote u/0zapper. "Awesome way to cap it off!" echoed u/redbark2022. "Genius! Bravo." Another user laughed at the fact that this song was listed as "[dramatic yodelshop] in the closed captions; further emphasizing just how funny this song's bizarre inclusion was.
Although this peculiar musical rendition of the show's opening may have baffled some viewers, it's very likely that this particular song is giving the audience a hint of what's to come — especially considering the way that yodeling factored into Season 2. In Season 2, there's one particularly hilarious scene wherein cat-loving Arconia resident Howard Morris (Michael Cyril Creighton) begins yodeling along to 1960s pop music, and as such, this yodeling song from the finale might be a hint that Howard is somehow involved in this latest murder.
Considering the fact that Howard was already given a bump up in screen time this season (as well as a dedicated subplot involving his crush on a neighbor, who also happens to be deathly allergic to cats), it stands to reason that the yodeling theme is a clever and funny way of implicating him as a major player in the upcoming season.