Saturday Night Live Removes Spoof Commercial From Episode After Company Complains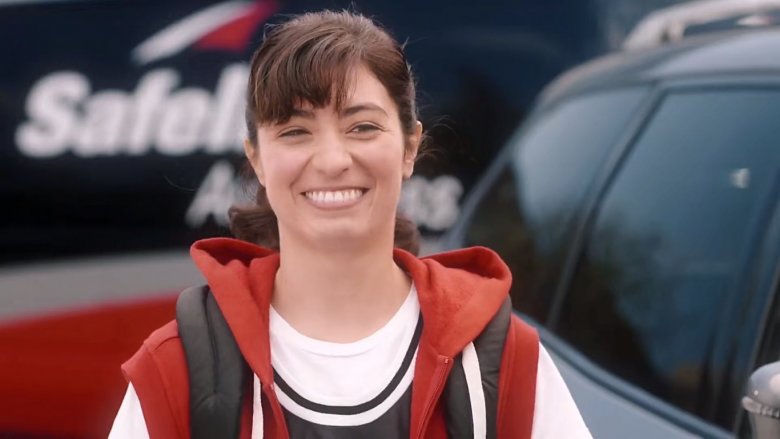 A Saturday Night Live sketch is causing controversy for casting a business in a bad light, and NBC has responded by removing the sketch from the internet and cutting it out of subsequent airings of the episode it debuted in.
The sketch, which stars Aidy Bryant, Melissa Villaseñor, and Beck Bennett, is a spoof of an ad for Safelite AutoGlass, a real company. Using Safelite's actual logos and iconography, the sketch plays on the stereotype of the creepy technician, with Bennett's Safelite tech repeatedly smashing out the windshield of a mother and her 17-year-old daughter for the purposes of hitting on the teen.
It's not the first time SNL has removed a previously-aired sketch from future broadcasts of an episode, but it's also hardly the first time the show has spoofed a real company, with everything from Amazon to Wrangler Jeans getting the parody treatment at one time or another. Still, it looks like the sketch's twisted portrayal of a Safelight tech as a child predator was irksome to the company, whose higher-ups are probably ticked off over being singled out.
The sketch was first noticed by Safelight on October 8, the Sunday following the episode's initial airdate, after which the company's poor social media staffer spent the beginning of their week denouncing the solicitation of minors and tapping out replies to people curious about the extent of their involvement in the creation of the SNL sketch. According to those missives, the sketch came as a surprise.
@nbcsnl thanks for the skit. Although we can take a joke, this one was a step too far. Our techs are our heroes. #notcool

— Safelite AutoGlass® (@safelite) October 8, 2017
We weren't involved in creating it and we're really disappointed in @NBCSNL for airing it.

— Safelite AutoGlass® (@safelite) October 8, 2017
Thanks – we were surprised by this. Our techs work hard to help our customers. The skit @NBCSNL showed was disappointing

— Safelite AutoGlass® (@safelite) October 8, 2017
No. We have no idea of SNL's inspiration for this sketch.

— Safelite AutoGlass® (@safelite) October 9, 2017
We weren't involved in developing the sketch, and we were surprised by the content.

— Safelite AutoGlass® (@safelite) October 10, 2017
Since the airing of the episode, NBC has scrubbed the sketch from all of its official web outlets, and replaced the sketch for re-airings of the episode with a previously-cut short starring Beck Bennett, Kyle Mooney, and Gal Gadot.
Of course, now that the news is out the SNL self-censored the episode, it wouldn't be a surprise if the sketch started finding safe harbor with third-party hosts who don't think NBC should just be able to "memory hole" creative work like that.