Russell Crowe Hints About A Master And Commander Sequel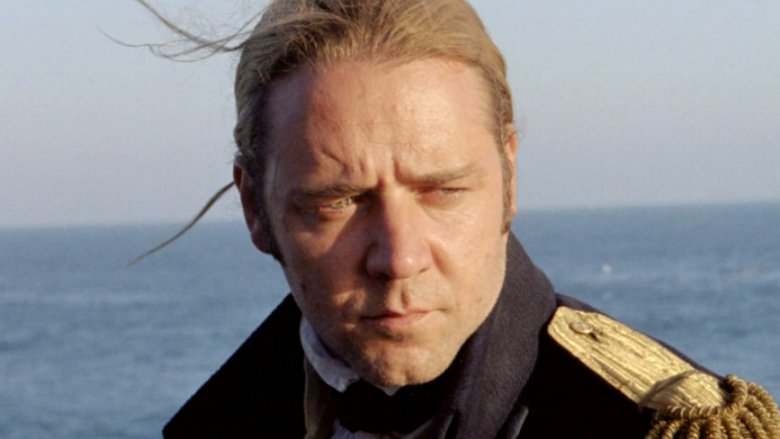 20th Century Fox
More than a decade after Master and Commander: The Far Side of the World was released, we could finally see a sequel.
Russell Crowe tweeted there are "whispers" of a "second voyage" based on the seafaring novels by author Patrick O'Brian. However, Crowe asked fans to "let 20th Century Fox know" about their interest in another movie, so it sounds like nothing is official.
The original flick hit theaters in 2003 and centers on Captain Jack Aubrey (Crowe) and his ship's surgeon Dr. Stephen Maturin (Paul Bettany). Although it brought in an impressive $212 million worldwide and garnered great reviews, there was never much headway made with a sequel. The fact that the first movie reportedly cost $200 million to make could've been a factor.
However, there are 20 books in O'Brian's series, so there's a wealth of material to draw from. 
At the moment, Crowe's tweet has more than 850 retweets, but it might take more to get the attention of Fox. If you want to see a second installment, the least you can do is retweet yourself. Check it out below.
For the Aubrey Maturin lovers , I do hear whispers indeed that a second voyage is perhaps potentially pre-proposed a possibility . So O'Brian affectionate's and aficionados , let @20thcenturyfox know of your pleasure . pic.twitter.com/HqyE8y15Uu

— Russell Crowe (@russellcrowe) November 27, 2017