The Starship Troopers Star You Likely Didn't Know Appeared On Friends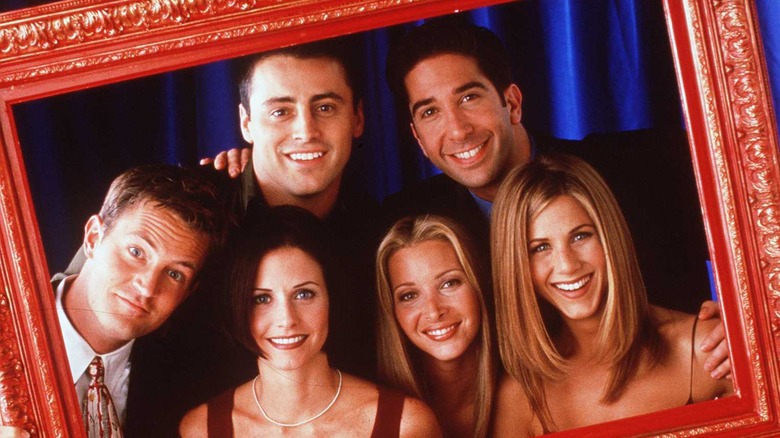 Getty Images/Getty Images
The movie "Starship Troopers" is known for its supersized, star-studded cast, but 25 years later, a re-look may give fans a few surprises. The 1997 cult fave about a 23rd-century military unit starred Casper Van Dien as Johnny Rico and featured a supporting cast that included everyone from future "How I Met Your Mother" star Neil Patrick Harris to "Golden Girls" fan-favorite Rue McClanahan, as well as several then-unknowns.
Released during the heyday of the hit NBC sitcom "Friends," "Starship Troopers" also had some crossover stars in its cast. "Friends" was a guest-star hot spot — everyone wanted to be on the show — so it's not a shock that four years after Denise Richards landed her big-screen break as a futuristic fighter pilot Captain Carmen Ibanez in "Starship Troopers," she was cast as Cassie Geller, the way-too-hot cousin of Ross and Monica (David Schwimmer and Courteney Cox), for a one-episode stint on "Friends."
And Richards wasn't the only one who went from "Starship Troopers" to Central Perk. In fact, one star from the movie did double duty in 1997 when she appeared in both the campy sci-fi flick and a multi-episode arc on "Friends."
Dina Meyer appeared in three episodes of Friends the same year she was in Starship Troopers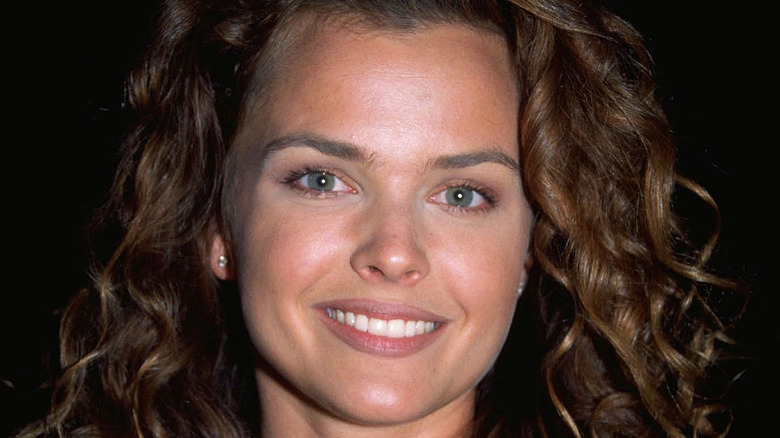 Getty Images/Getty Images
1997 was a busy year for Dina Meyer. Not only did she debut her role as Dizzy Flores in "Starship Troopers," but she also landed a major TV gig. Meyer guest-starred in three 1997 episodes of "Friends," playing Kate Miller, a beautiful actor who appeared opposite Joey Tribbiani (Matt LeBlanc) in a doomed regional theater play. In the episodes "The One With the Tiny T-Shirt," "The One With the Dollhouse," and "The One With the Screamer" (via IMDb), Joey fell hard as Miller's character put him through the wringer, romance-wise. Miller's Kate character was the heartbreaker, which was quite the opposite of her "Starship Trooper" alter-ego, who joined the Mobile Infantry to chase after soldier Johnny Rico (Casper Van Dien).
In a Q&A on her official website, Meyer looked back on her recurring role on the hottest sitcom of the 1990s. "I was thrilled to have the opportunity to work on such a wonderful show," she told fans. "Playing opposite Matt LeBlanc was indeed a highlight."
In an interesting twist, Meyer's role in "Starship Troopers" was almost the character that fellow "Friends" alum Denise Richards played. In a 2015 video interview posted by Red Carpet News TV, Meyer dished that she was originally supposed to audition for the role of Carmen Ibanez in the film. but she changed up the plan. "Initially, my agent had sent me the script and thought I would be better for the Carmen character that Denise Richards was cast as," Meyer revealed. "When I read the script, I just gravitated more toward Dizzy."