The Real Reason Why House Of The Dragon's Premiere Was Missing An Opening Credits Sequence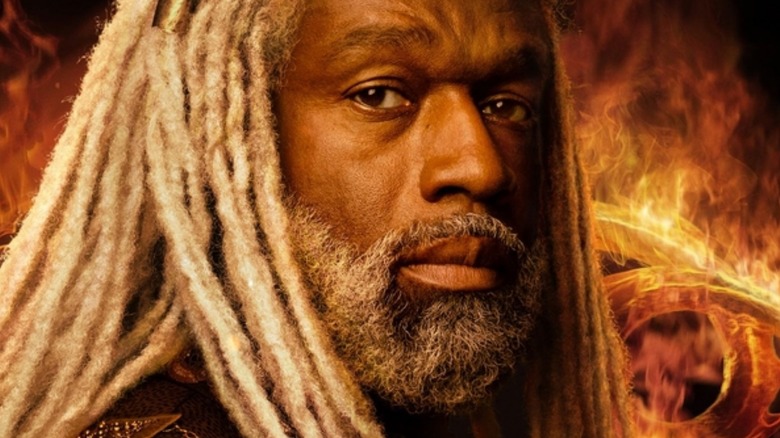 HBO
The hotly anticipated "Game of Thrones" prequel series "House of the Dragon" debuted with server crashing results, bringing dragons once again to HBO. "The House of the Dragon" captured the heart of the original while igniting a new tale of betrayal, succession, and war. After reshaping the production crew with experienced "Game of Thrones" veterans (showrunner Miguel Sapochnik) and talented newcomers (co-creator Ryan Condal), HBO hopes to win back disappointed "Thrones" fans. 
"House of the Dragon" breathes new life into the "A Song of Ice and Fire" adaption "Fire & Blood" with changes even George R.R. Martin was impressed with. The dragon-filled installment chronicles the devastating Targaryen civil war "The Dance of Dragons" that nearly decimated this once great house entirely. Viewers tuned in from all over the world to the premiere episode teasing the inevitable war for the crown between the violent Daemon (Matt Smith) and stubborn Rhaenyra Targaryen (Milly Alcock in her younger years, Emma D'Arcy later). 
The premiere featured dragons galore with Rhaenyra soaring over King's Landing on her dragon Syrax, Daemon mounting his crimson beast Caraxes, and the skull of King Viserys' Balerion the Black Dread on glorious display. It also introduced Houses Hightower and Velaryon who will have a large part to play in this new game of thrones, supporting either Daemon or Rhaenyra's claim to succession.
Why the premiere didn't have an opening credit sequence
Episode 1 of "House of the Dragon" featured many new characters, exciting moments, and small details, but one notable item was missing from the premiere. The opening credits of "Game of Thrones" prepared fans for a sure to be epic hour of unforgettable television. However, a fiery new title sequence was seemingly missing from the first episode.
One of the unique elements of the "Game of Thrones" main titles is the ability to orient viewers in Westeros by guiding them through a spiraling 3-D pop-up map. This cites the numerous locations surrounding Westeros with corresponding House sigils detailing which families lay claim to which lands. The titles, accompanied by a rousing score from Ramin Djawadi, familiarizes audience with the world before launching them into this detailed narrative. 
At Entertainment Weekly, co-creators Ryan Condal and Miguel Sapochnik explain this intentional choice: "It was a creative choice. It seemed important that once the curtain went up so to speak, having a title sequence felt like an indulgence. We wanted to get on and tell the story." The two go on to assure that the opening credits will premiere in Episode 2 to illustrate the world of the prequel in a similar fashion to the original series. Like "Game of Thrones" the score will be composed by Ramin Djawadi, who recently released "The Prince That Was Promised" from the premiere episode.