The Hilarious Customer Service Tweet That HBO Sent Itself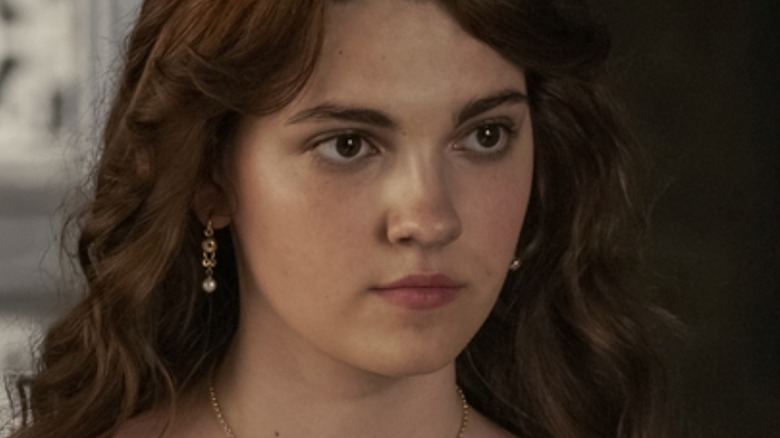 Rodin Eckenroth/Getty Images
"House of the Dragon" Episode 1 premiered on the evening of August 21, introducing viewers to characters brand new to the "Game of Thrones" universe like the young Rhaenyra Targaryen (Milly Alcock), Prince Daemon Targaryen (Matt Smith), and King Viserys I Targaryen (Paddy Considine).
While many fans were highly critical of the "Game of Thrones" finale, "House of the Dragon" is nevertheless a big deal for HBO. In fact, the series' premiere drew such heavy traffic online that "House of the Dragon" crashed HBO for a portion of its user base. In total, at least 3,000 HBO Max subscribers could not reliably access the streaming service at the time that "House of the Dragon" Episode 1 dropped online. In response, HBO Max social media claimed that the issue was localized to Amazon Fire TV devices.
Ultimately, the night of the "House of the Dragon" premiere was an eventful one for HBO social media, beyond just the many Tweets its dedicated customer support account fielded from users angry about HBO Max crashing. Fortunately for the network, its other big social media moment that evening consisted of a single Tweet that the company's customer service account erroneously sent to another company account, amounting to an altogether silly and consequence-fee blunder.
The HBO Max Help algorithm mistook HBO Max for a customer in need of assistance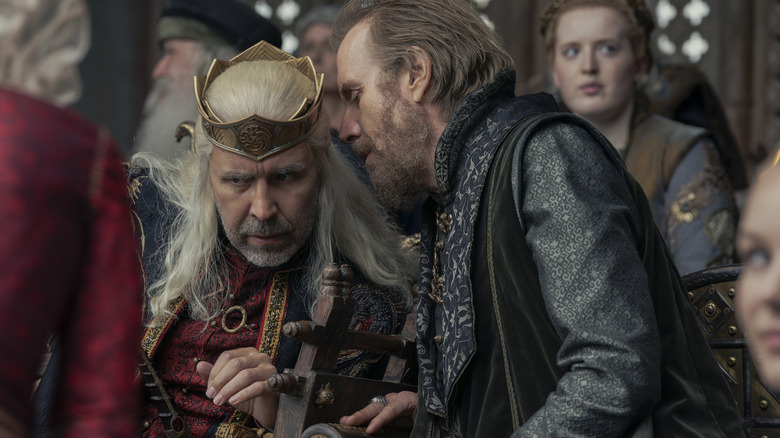 Ollie Upton/HBO
HBO's "House of the Dragon" premiere night Twitter exchange began with a Tweet from the official HBO Max account reading, "The only thing that could tear down the House of the Dragon was itself," followed by the show's official hashtag. This Tweet is effectively referencing the preponderance of users reporting their HBO Max apps crashing and attempting to spin this into a lighthearted joke.
The HBO customer service account's response has since been deleted, but survives in a screenshot embedded in a Variety piece about the incident. As the article explains, the HBO customer service account's algorithm seems to have flagged the HBO Max Tweet based on its mention of "House of the Dragon" and the word "down," and interpreted it as a customer in need of assistance. As a result, HBO Max Help replied, "Hi, we want to help. Could you please let us know what device you're using?"
Variety also notes that metadata included in the Tweet indicates that the HBO Max Help account uses a tool called Sprinklr, which is likely responsible for the automated response. Of course, even if the error is easily explainable, it's still an example of technology inadvertently creating something wonderfully weird.