Rance Howard, Actor And Father Of Director Ron Howard, Dies At 89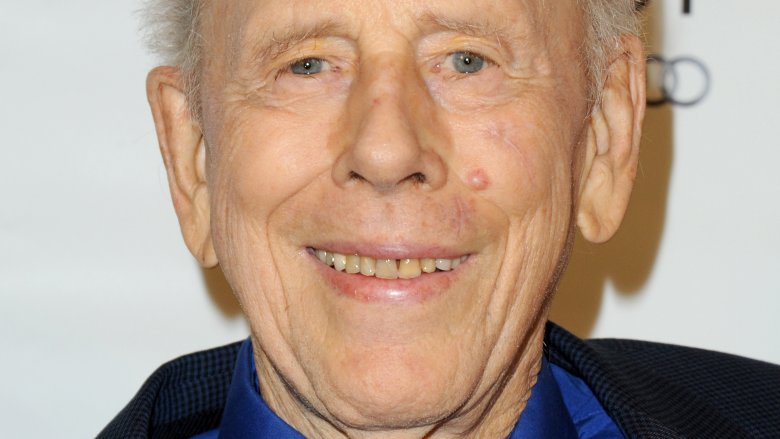 Getty Images
Rance Howard, the actor and father of director Ron Howard and actor Clint Howard, died on Saturday, November 25, The Hollywood Reporter confirms. He was 89 years old.
Ron Howard, who is currently at the helm of the upcoming Han Solo standalone Solo: A Star Wars Story, announced the harrowing news on Saturday evening. "Clint and I have been blessed to be Rance Howard's sons," he wrote on Twitter. "Today he passed at 89. He stood especially tall [for] his ability to balance ambition [with] great personal integrity. A Depression-era farm boy, his passion for acting changed the course of our family history. We love and miss you, Dad."
That "passion for acting" led Rance Howard to appear in several of Ron's films such as A Beautiful Mind, Apollo 13, Cocoon, How the Grinch Stole Christmas, Parenthood, and Splash. He also starred in Alexander Payne's Nebraska. A number of Rance's films will be released posthumously, including Apple Seed, The Christ Slayer, and the television movie Rick's Parking. Rance was in pre-production on Capture the Flag, Old Soldiers, and Land of the Free at the time of his death.
Rance's acting credits extend to the small screen as well. He has had roles in series like Bones, Grey's Anatomy, The X-Files, Kroll Show, Seinfeld, NCIS: Los Angeles, Happy Days, and Murder, She Wrote. 
Speaking with THR at the November 14 premiere of the Michael Worth-directed film Broken Memories, in which Rance stars as Jasper, Ron stated how proud of his father he is. "He has an undying love of the process, which has made him appreciate every day on a film or television set," said Ron. "And he's never lost the youthful excitement for being a part of a process that tells a story that reaches audiences in different ways and reflects the work of a team of collaborators that shares that excitement, and that always rubbed off on me, that joy of being lucky enough to be among the storytellers."
Rance's granddaughter, Jurassic World actress Bryce Dallas Howard, called him the "greatest human being on the planet." She added, "He's never made the money that people dream of, and yet he's carved out this incredibly unique and remarkable and beautiful career of a character actor. He's an example of that stick-to-it-ness and what that adds up to in a life."
Sadly, Rance's wife, Judy, passed away in January of this year. He is survived by his sons Clint and Ron, and granddaughters Bryce and Paige.